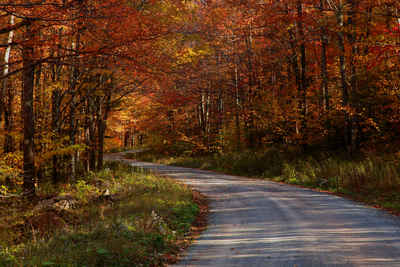 West Virginia Counties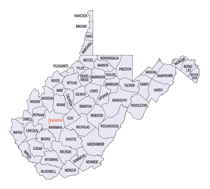 Click Image to Enlarge
West Virginia Counties
There are fifty-five counties in the state of West Virginia. Fifty of them existed at the time of the Wheeling Convention in 1861, before which West Virginia was part of the state of Virginia. The remaining five (Grant, Mineral, Lincoln, Summers and Mingo) were formed within the state after its admission to the United States on June 20, 1863. At that time, Berkeley County and Jefferson County, the two easternmost counties of West Virginia, refused to recognize their inclusion in the state. In March 1866, the US Congress passed a joint mandate assenting to their inclusion.
Wetzel County, West Virginia
Wetzel County Education, Geography, and History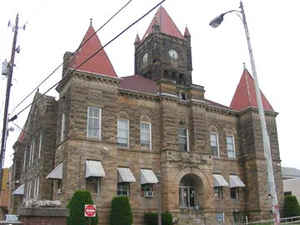 Wetzel County is a county located in the state of West Virginia. Based on the 2010 census, the population was 16,583. Its county seat is New Martinsville. The county, founded in 1846, is named for Lewis Wetzel, a famous frontiersman and Indian fighter. Its northern border aligns with the Mason-Dixon line but is to the west of the actual Mason-Dixon line.
Etymology - Origin of Wetzel County Name
For Lewis Wetzel, famous frontier character and Indian fighter
Demographics:
County QuickFacts: CensusBureau Quick Facts
Early History of Wetzel County, West Virginia
Wetzel County was created by an act of the Virginia General Assembly on January 10, 1846 from Tyler County. The county was named in honor of Lewis Wetzel (1764-1808).
Lewis Wetzel was one of the most colorful characters on the American frontier. He was a famous Indian fighter and guide who was born in August 1764 on the South Branch of the Potomac River in present day West Virginia. In 1769, his father relocated his family to Wheeling Creek. In 1777 or 1778 Lewis and his younger brother, Jacob, were captured by a band of Wyandot Indians and taken about 20 miles beyond the Ohio River. On the first night of their capture, the boys were able to loosen the ropes holding them down and made their escape back to their home. In 1782, Lewis' brother, George, was killed by Indians while on a hunting expedition and that same summer Lewis' friend, Joseph Mills, was sot by Indians but was able to escape. The following summer he was with another friend, John Madison, when he was shot and killed by Indians. That autumn, he heard an Indian imitating a turkey call in the woods near Fort Henry and decided to get his revenge. He snuck up on the Indian and shot him dead. He then resolved to kill as many Indians as possible and was always the first to volunteer whenever an effort was made to hunt down a renegade Indian or to suppress an Indian uprising. A tall, strong man, he reportedly purposively rarely cut his black hair, which, when combed out, fell almost to his knees, in defiance of any Indian who would dare try to take his scalp. He reportedly killed about 100 Indians during his lifetime. Although a legendary figure on the frontier, his zeal and hatred of the Indians sometimes got the best of him. In 1785, he tried to ill a friendly Indian, but escaped punishment because the Indian survived the attack. In 1789, he was arrested in Marietta, Ohio for killing a friendly Indian, but the local authorities could not find a jury who would convict the famous Indian fighter for killing an Indian. He was later arrested in New Orleans and charged with counterfeiting. Although the charges were never proven, he was imprisoned there for several years. After his release, he returned to the Wheeling area for awhile before returning to the south. He died near Natchez, Mississippi in 1808.
The French explorer Rene-Robert Cavalier Sieur de la Salle did not keep very good notes during his exploration of the Ohio River in 1669, but it is very likely that he was the first European to set foot on the present site of Wetzel County. The second was probably Anthony Sadowski, an Indian trader and interpreter who traveled along the Ohio River in the early 1700s. He was followed by Christopher Gist who, on behalf of the Ohio Company, surveyed the area in 1752. At various times during the early 1770s, Lewis Wetzel, Levi Morgan, Matthew Kerr and Joseph Dorsey traveled through the county on hunting and trading expeditions.
Edward Dulin was the first English settler in the area. He arrived around 1773 (some claim 1780), claimed 1,400 acres as his own, and built two cabins, one for his family and another for his slave. He was killed by Delaware Indians at the door of his cabin several years later. It is said that after killing Mr. Dulin the Indians took his slave as a captive and would have killed Mrs. Dulin and her newly born daughter, Sarah, on the spot, but decided to spare their lives because Mrs. Dulin was considered too beautiful to kill. The Indians informed Mrs. Dulin that she would be taken to their chief and made his wife, but because she was still recovering from Sarah's birth that they would not force her to accompany them right away. Instead, they would return for her and her baby in a few days. At that time, a blockhouse near present day New Martinsville was occupied by a man named Martin (probably Presley Martin). He heard the shots in the distance and went to the Dulin farm to see what was happening. He found Mr. Dulin laying dead in front of his cabin and Mrs. Dulin and Sarah huddled inside, petrified with fear. He took Mrs. Dulin and her daughter up the Ohio River in a canoe to safety. No one knows what happened to the slave. Mrs. Dulin later remarried and moved to Kentucky. Sarah grew up and married Daniel Boone, a descendant of the famous Daniel Boone.
In 1810, Sarah sold the farm in six sections to Andrew Beall (400 acres), Joseph and John Witten (400 acres), Robert McEldowny (300 acres), Samuel McEldowny (100 acres), William Springer (100 acres) and Presley Martin (100 acres). Presley Martin platted a town on his land in 1838 and named it Martinsville, after himself. The town was named the county seat in 1846 by the act establishing the county. The town's prefix, New, was added to distinguish itself from another town of the same name in Henry County, Virginia. The town was incorporated on March 18, 1848 as Martinsville. The town's name was officially changed to New Martinsville in 1871.
The first meeting of the Wetzel County court took place at the home of Sampson Thistle in April 1846. In May, the court decided to buy the Thistle home for $400 and make it the permanent site for the courthouse. The county later built a new court house (in 1852) on lands donated by Sampson Thistle and B. F. Martin.
Geography: Land and Water
As reported by the Census Bureau, the county has a total area of 361 square miles (930 km2), of which 358 square miles (930 km2) is land and 3.3 square miles (8.5 km2) (0.9%) is water
Neighboring Counties
Bordering counties are as follows:
East: Monongalia County
North: Marshall County
Northeast: Greene County, Pa.
Northwest: Monroe County, Ohio
Southeast: Marion County; Harrison County
South: Doddridge County
Southwest: Tyler County
Education
---
Compare More Colleges and Universities

Find more schools to match to your needs.