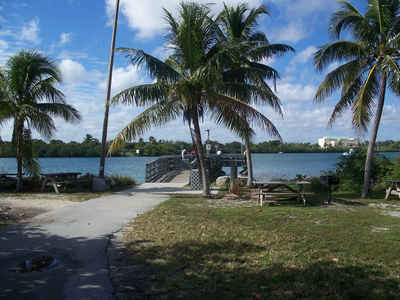 State Economy
The United States is one of the largest and most technologically developed countries in the world. The Gross Domestic Product of the country in terms of purchasing power parity of the country has reached at $12.36 trillion (2005 est.). A central feature of the US economy is a reliance on private decision-making ("economic freedom") in economic decision-making. This is enhanced by relatively low levels of regulation, taxation, and government involvement, as well as a court system that generally protects property rights and enforces contracts.
Florida Economy
Agriculture and Industry in Florida
Florida economy is a set of human and social activities and institutions related to the production, distribution, exchange and consumption of agriculture and industry goods and services. The balance between Florida various economic sectors differs largely between various regions and other states in the US.
Florida's real gross state product in 2012 was estimated to be $672,287 which was $484,847 and 259% and 4 times higher than the national state average, $187,440. Florida has the 4th highest GSP out of the 50 states.
After the years of "reconstruction" following the Civil War, Florida's economy was influenced by large scale commercial agriculture. The citrus fruit industry grew, and other enterprises focused on Florida's rich natural resources became important. These included such resources as natural sponges, and the mining of phosphates. Beginning in the 1870s, people from the northern part of the United States began to travel to Florida to enjoy the climate, and tourism became more central to the state's economy.

This increase in tourism also brought growth in the transportation industries, as people wanted easier ways to reach Florida. Once in place, railroads could also easily transport citrus fruit and other commodities back north.

By the end of World War I, land developers descended upon the state, hoping to make money selling land to people who had increased access to Florida for vacations and second homes. Swamp land was drained to make more land available, but unfortunately, the stock market crash in the late 1920s meant fewer people had disposable income for vacations. Those who were involved in land speculation lost fortunes. This time was followed by several severe hurricanes and an invasion by the Mediterranean fruit fly which hurt the citrus crops.

Since World War II, Florida's economy has become more diverse. Tourism, cattle, citrus, and phosphate have been joined by a host of new industries that have greatly expanded the numbers of jobs available to residents. Electronics, plastics, construction, real estate, and international banking are among the state's more recently-developed industries.
Florida Agriculture:
Citrus, vegetables, nursery stock, cattle, sugarcane, dairy products.
Florida Industry:
Tourism, electric equipment, food processing, printing and publishing, transportation equipment, machinery.
Florida's economy is heavily based on tourism. About 60 million visitors come to Florida every year. Warm weather most of the year and hundreds of miles of beach provide a thriving vacation spot for travelers from around the world. The large Walt Disney World Resort with four theme parks and over twenty hotels plus countless water parks, shopping centers and other facilities, located in Lake Buena Vista drives the economy of that area, along with more recent entries into the theme park arena such as the Universal Orlando Resort. The great amount of sales and tourist tax revenue is what allows the state to be one of the few to not levy a personal income tax. Other major industries include citrus fruit and juice production, banking, and phosphate mining within the Bone Valley region. With the arrival of the space program at Kennedy Space Center in the 1960s, Florida has attracted a large number of aerospace and military industries to the state. Florida did not have any state minimum wage laws until November 2, 2004, when voters passed a Constitutional Amendment requiring inflationary increases to the minimum wage every six months.

Historically, Florida's economy was based upon cattle farming and agriculture (especially sugar cane, citrus, tomatoes, and strawberries). As land speculators discovered Florida in the early 1900's, and when Plant and Flagler developed the railway systems, more people moved in, drawn by the usually good weather. From then on, tourism boomed, fueling a cycle of development and tourism that overwhelmed a great deal of farmland.

Other key industries, commercial fishing and water-based tourist activities (sports fishing and diving) are threatened by severe Red Tide outbreaks in 2004 and 2005 off the west coast.

---