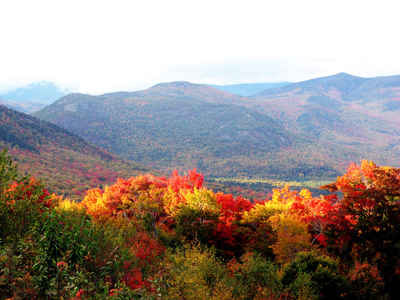 State Economy
The United States is one of the largest and most technologically developed countries in the world. The Gross Domestic Product of the country in terms of purchasing power parity of the country has reached at $12.36 trillion (2005 est.). A central feature of the US economy is a reliance on private decision-making ("economic freedom") in economic decision-making. This is enhanced by relatively low levels of regulation, taxation, and government involvement, as well as a court system that generally protects property rights and enforces contracts.
New Hampshire Economy
Agriculture and Industry in New Hampshire
New Hampshire economy is a set of human and social activities and institutions related to the production, distribution, exchange and consumption of agriculture and industry goods and services. The balance between New Hampshire various economic sectors differs largely between various regions and other states in the US.
New Hampshire's real gross state product in 2012 was estimated to be $56,735 which was $130,705 and 70% lower than the national state average, $187,440. New Hampshire has the 40th highest GSP out of the 50 states.
Manufacturing has been important in New Hampshire since the late 1800s. The textile mills and factories producing leather goods (such as shoes and boots) that once lined the state's fast-moving rivers have given way to high-technology firms. Lumbering has been important since the first sawmill was built on the Salmon Falls River in 1631. Most of the timber cut now is used in paper production. Although New Hampshire has long been known as the Granite State, its large deposits of the stone- used for building as early as 1623- are no longer extensively quarried because the use of steel and concrete in modern construction has greatly decreased the granite market.

Year-round tourism is now the state's leading industry. Many visitors come to enjoy the state's beaches, mountains, and lakes. The largest lake, Winnipesaukee, is dotted with 274 inhabitable islands, while along the Atlantic shore 18 mi of curving beaches (many state-owned) attract vacationers. Of the rugged Isles of Shoals off the coast, three belong to New Hampshire. Originally fishing colonies, they are now used largely as summer residences.

In the winter, skiers flock northward and the state has responded to the increasing popularity of winter sports by greatly expanding its facilities. When the snows melt, skiers are replaced by hikers, rafters, and climbers. Folk crafts such as wood carving, weaving, and pottery making have been revived to meet the tourist market.
New Hampshire Agriculture:
Dairy products, nursery stock, cattle, apples, eggs.
New Hampshire Industry:
Machinery, electric equipment, rubber and plastic products, tourism.

The Bureau of Economic Analysis estimates that New Hampshire's total state product in 2003 was $49 billion. Per capita personal income in 2003 was $35,140, 7th in the nation. Its agricultural outputs are dairy products, nursery stock, cattle, apples, and eggs. Its industrial outputs are machinery, electric equipment, rubber and plastic products, and tourism.

New Hampshire experienced a significant shift in its economic base during the last century. Historically, the base was composed of the traditional New England manufactures of textiles, shoe-making, and small machining shops drawing upon low-wage labor from nearby small farms and from parts of Quebec. Today, these sectors contribute only 2% for textiles, 2% for leather goods, and 9% for machining of the state's total manufacturing dollar value (Source: US Economic Census for 1997, Manufacturing, New Hampshire). They experienced a sharp decline due to obsolete plants and the lure of cheaper wages in the US South.

The current New Hampshire economy is largely driven by fiscal policy. The state has no sales tax, no personal income tax and advocates a frugal budget, thereby attracting commuters, light industry, specialty horticulture, retail customers and service firms from other jurisdictions with higher tax policies, notably from neighboring Massachusetts, Vermont and Maine (and to a lesser extent, New York). This is a viable fiscal policy for a small, high-income state with limited social service demands, but it has not been one hundred percent successful, and pockets of depressed manufacturing activity still remain. Efforts to diversify the state's general economy have been ongoing.

Additionally, New Hampshire's lack of a broad-based tax system (aside from the controversial state-wide property tax) has resulted in the state's local communities having some of the nation's highest property taxes. Overall, New Hampshire remains ranked 49th among states in combined average state and local tax burden. Nevertheless, ongoing efforts from unhappy homeowners for property tax relief continues. They have argued that Massachusetts (and other neighboring states) residents are shopping in their state tax free, and New Hampshire homeowners are paying them for the privilege.

---