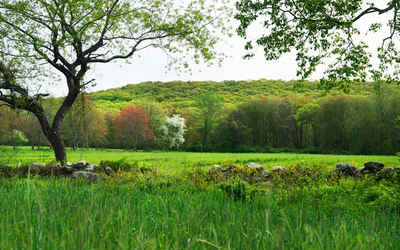 State Economy
The United States is one of the largest and most technologically developed countries in the world. The Gross Domestic Product of the country in terms of purchasing power parity of the country has reached at $12.36 trillion (2005 est.). A central feature of the US economy is a reliance on private decision-making ("economic freedom") in economic decision-making. This is enhanced by relatively low levels of regulation, taxation, and government involvement, as well as a court system that generally protects property rights and enforces contracts.
Rhode Island Economy
Agriculture and Industry in Rhode Island
Rhode Island economy is a set of human and social activities and institutions related to the production, distribution, exchange and consumption of agriculture and industry goods and services. The balance between Rhode Island various economic sectors differs largely between various regions and other states in the US.
Rhode Island's real gross state product in 2012 was estimated to be $43,774 which was $143,666 and 77% lower than the national state average, $187,440. Rhode Island has the 46th highest GSP out of the 50 states.
Early in its history, Rhode Island took the lead in bringing the United States into the Industrial Revolution when Samuel Slater built the first successful cotton mill in Pawtucket in 1793. The importance of textile manufacturing to Rhode Island led to a greater need for machinery to run the mills, launching a strong base-metal industry. Both Rhode Island's reputation for religious freedom and a strong business climate attracted large numbers of immigrant workers to the busy mills in the area. By the 1820s, manufacturing was the state's prime industry, and Irish-Catholics remain the largest ethnic community in the state today.
During the Civil War, Rhode Island textile mills supplied Union troops with uniforms and blankets, and metal factories made guns, sabers and musket parts. After the War, the manufacture of cotton, metals, and rubber thrived in Rhode Island. However, by the 1920s, southern states' strong competition for the cotton industry led to the decline of textile manufacturing, and the state began a transition to an economy dominated by service industries and tourism, due to the miles of beaches and pleasant weather.
Rhode Island Agriculture:
Nursery stock, vegetables, dairy products, eggs.
Rhode Island Industry:
Fashion jewelry, fabricated metal products, electric equipment, machinery, shipbuilding and boatbuilding, tourism.
Rhode Island's 2000 total gross state product was $33 billion, placing it 45th in the nation. Its 2000 per capita Personal Income was $29,685, 16th in the nation.

Rhode Island's agricultural outputs are nursery stock, vegetables, dairy products, and eggs. Its industrial outputs are fashion jewelry, fabricated metal products, electric equipment, machinery, shipbuilding and boatbuilding, and tourism.


---