Career College Search
Online Schools
Campus Schools
Online Architecture Courses
Online Career Colleges » Trades and Careers » Architecture
Architecture Degree Programs
Online Architecture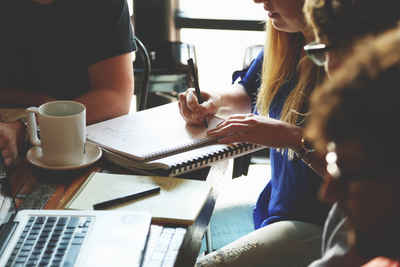 Looking for online accredited career colleges and universities offering Architecture degrees. Each program from a Online Career College, a post-secondary for-profit institution, offers an education with an in-demand career field. As total higher education enrollment decreases, student enrollment in courses and degree programs at online colleges continues to rise. Today, millions of college students choose to take some or all of their courses online. An architecture degree will give you the education to work in the art and science of building design.
Online Architecture Degrees
Is a college degree in Architecture right for you? An architecture degree will give you the education required to work in a firm, or on your own with builders or a variety of other subcontractors. You will receive training in the art and science of building design, and learn how to achieve a balance between the values of society at large, economical and ecological constraints, aesthetics, client needs, space limitations, and technological constraints. A good architect has to mold form and function in the creation of a building that is not only pleasing to look at and work in, but efficient, affordable and sensitive to environmental needs.
As a professional architect, you'll learn how to start with the requirements of a project as well as a detailing of available resources. You will then be responsible for developing and implementing a highly detailed plan that makes use of the resources available to you and meets the requirements of your client. Your courses will teach you how to be an effective communicator, as an essential component of the job is ensuring that your entire construction team (project manager, building or production team, accountants, subcontractors, etc.) are all aware of your plan and vision for the project.
You will learn how to use drawings, project plans, timelines, financial forecasts and a variety of other data to keep the entire project team up to date on how the project stands. The field of architecture today is one increasingly affected by technology. Your coursework will reflect this, with equal emphasis on fundamental components of architecture like drawing and model building, as well as a strong focus on computer-aided design (CAD).
---
Online Architecture Degrees
Compare More Colleges and Universities

Find more schools to match to your needs.