Career College Search
Online Schools
Campus Schools
Online Computer Installation, Repair Courses
Online Career Colleges » Trades and Careers » Computer Installation, Repair
Computer Installation, Repair Degree Programs
Online Computer Installation, Repair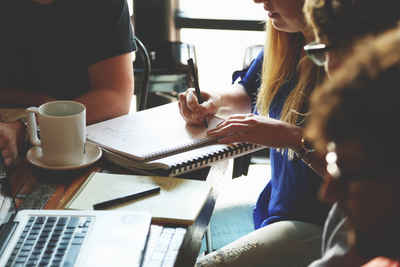 Looking for online accredited career colleges and universities offering Computer Installation, Repair degrees. Each program from a Online Career College, a post-secondary for-profit institution, offers an education with an in-demand career field. As total higher education enrollment decreases, student enrollment in courses and degree programs at online colleges continues to rise. Today, millions of college students choose to take some or all of their courses online. Career such as computer support technician or specialist
Online Computer Installation, Repair Degrees
A degree in computer technical support prepares you for a career such as computer support technician, computer systems administrator, or technical support specialist.
Think about this irony. The more a machine is developed to create a more pleasant user experience, the harder it is to fix. This is certainly true in the case of automobiles. Cars today run much more smoothly than they did years ago, mainly because they are built with complex systems that aren't prone to breaking down. If they do break down, however, their complexity often makes it hard for the average car owner to fix without calling an expert mechanic.
This same situation exists with computers. User interfaces these days have become so user-friendly that most anyone can operate a computer without the slightest knowledge of how the computer works. This is all well and good until something goes wrong. Novice computer users can be absolutely clueless about how to fix their computer if it gets a virus or breaks down in any way. Clueless computer users have created a great technical support labor market.
A technical support worker is like the modern day Lone Ranger. He or she can usually save your day if your computer gives you grief. Most companies that sell computer software or hardware employ technical support teams to help customers work through technical problems. Large institutions like corporations and universities also employ technical support teams to help their communities of employees and/or students.
Because the need for technical support never goes away, those with the computer knowledge necessary to give technical support are in high demand.
If you want to get a technical support job, you should look into enrolling in a technical support program. Technical support programs prepare you to pass certification examinations which validate your technical support skills. Technical support programs are often offered at community colleges, vocational schools, or online through distance learning institutions.
---
Online Computer Installation, Repair Degrees
Compare More Colleges and Universities

Find more schools to match to your needs.