Career College Search
Online Schools
Campus Schools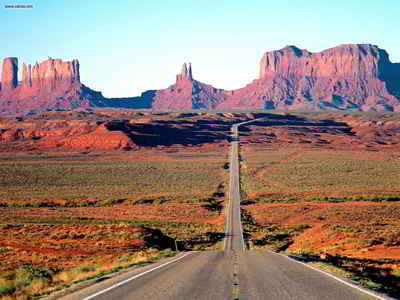 Arizona Counties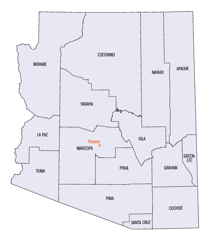 Click Image to Enlarge
Arizona Counties
There are fifteen Counties in Arizona. There is one defunct county: Pah-Ute County formed in 1865 from Mohave County and returned in 1871. Four Counties (Mohave, Pima, Yavapai and Yuma) were created in 1864 following the organization of the Arizona Territory in 1862. The newest, La Paz County was created in 1983.
Get Your Degree!
Find schools and get information on the program that's right for you.
Powered by Campus Explorer
Apache County, Arizona
Apache County Education, Geography, and History
Apache County is located in the northeast corner of the state of Arizona. Based on the 2010 census, its population was 71,518. The county was formed in 1879. The county seat is St. Johns. Apache county is named after the Apache Native American people.
Etymology - Origin of Apache County Name
Apache is named after the Apache Native American people.
Demographics:
County QuickFacts: Census Bureau Quick Facts
Apache County History
Apache County, Arizona
Apache county was created on February 24, 1879. The county was the Tenth Territorial Legislature and was created out of Yavapai County, one of the four original Arizona counties. The newly created county included all of the present-day Navajo and Apache counties and parts of Graham and Greenlee counties. Much of the 20.940 square miles was unknown and uninhabited.

Apache and Navajo Indians continued to raid settlements. The entire county was torn by a range war between Texas cattlemen, who were new to the area, and Mexican and Indian sheep men.
In the late 1880s, the county Sheriff was Old West gunfighter legend Commodore Perry Owens. At that time, the county covered more than 21,177 square miles (54,850 km2) in territory. In September 1887, near Holbrook in what is now Navajo County, Owens was involved in one of the Old West's most famous gunfights, when he killed three men and wounded a fourth while serving a warrant on outlaw Andy Blevins/Andy Cooper, an active participant in a raging range war, later dubbed the Pleasant Valley War.
The area assigned to Apache County was not to remain undisturbed for in 1881 that part of it between the Black and Gila Rivers was cut off to form part of what is now Graham County. Apache also lost a great stretch of land when Navajo County was formed.

Apache County's present area is 7,151,360 acres. Snowflake was designated the county seat when it was first formed. After the first elections in the fall of 1879, the county government was set up at St. Johns. In 1880 St. Johns was superseded by Springerville. Springerville remained the county seat for two years until 1882, when St. Johns again became the county seat and has remained so.

Prior to 1977, the supervisors were all elected in the southern part of the county. Tom Shirley was the first Native American to be elected as county supervisor for the Sanders district. When new supervisory districts were drawn up to more equally represent the population, districts were created and centered around Chinle, Ganado and St. Johns.

The Northern half of Apache County lies within the boundaries of the 14,450,369 acre Navajo Reservation. The reservation is changing quickly, but the landmarks and history stay as they have always been.

Navajo land has within its boundaries some of the most spectacular monuments that have been created by nature. It has often been said the within the Navajo land lie the "Seven Wonders of the Navajo World."

Apache County is justly noted for its great natural resources and advantages. It is destined some day in the early future to have a large agricultural population. Now, immense herds of cattle and flocks of sheep roam over its broad mesas and its fertile valleys. The Navajo Indians occupy the northern part of the county-in fact, occupy much of the remainder of the county, as they refuse to remain on their reservation, preferring to drive their sheep and cattle on lands outside their reservation, where the grazing is better. The southern part is a fine grazing country, while the northern part is cut up into picturesque gorges and canons by the floods of past centuries.
Apache County celebrated its 125 years in 2004. The county has seen significant changes during its first 125 years. The least of which were improvements to roads, the jail, justice courts and county schools. Technological advances will continue to be a big part of Apache County's future.

Sources:
Adapted from Apache County, Arizona Centennial Book and the Apache County commemorative newsletter. Reprinted with permission.
Geography: Land and Water
As reported by the Census Bureau, the county has a total area of 11,218 square miles (29,050 km2), of which 11,198 square miles (29,000 km2) is land and 21 square miles (54 km2) (0.2%) is water. The county is the third-largest county by area in Arizona and the sixth-largest in the United States (excluding boroughs and census areas in Alaska).

Apache County contains parts of the Navajo Indian Reservation, the Fort Apache Indian Reservation, and Petrified Forest National Park. Canyon de Chelly National Monument is entirely within the county.
Apache County is home to the headwaters of the two forks of the Little Colorado River. The county also includes White Mountains destinations such as Baldy Peak, Hawley Lake and Big Lake, along with the Navajo Nation's Canyon de Chelly National Monument and most of Petrified Forest National Park.
Neighboring Counties
Bordering counties are as follows:
North: San Juan County, Utah
Northeast: Montezuma County, Colo.; San Juan County, N.M.
East: McKinley County, N.M.
Southeast: Cibola County, N.M.; Catron County, N.M.
South: Greenlee County; Graham County
West: Navajo County
Education
The following school districts serve Apache County:
Alpine Elementary School District
Chinle Unified School District
Concho Elementary School District
Ganado Unified School District
McNary Elementary School District
Red Mesa Unified School District
Round Valley Unified School District
Sanders Unified School District
St Johns Unified School District
Vernon Elementary School District
Window Rock Unified School District
In addition several other schools, including charter schools and tribal schools operated by the US Bureau of Indian Affairs's Office of Education Programs, serve the county.
Arizona Colleges, Universities, & Schools
Compare More Colleges and Universities

Find more schools to match to your needs.
County Resources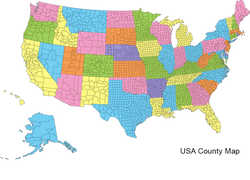 Names given the
counties
, our most locally based jurisdictions, reflects the "characteristic features of this country!"
Colleges & Universities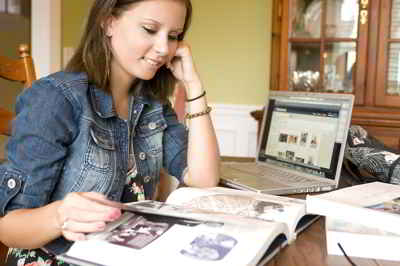 With access to over 8,500 schools to choose from!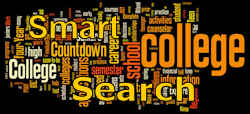 Get Your Degree!
Find schools and get information on the program that's right for you.
Powered by Campus Explorer
Support for eReferenceDesk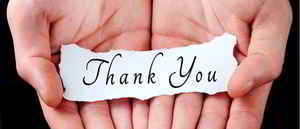 Please click the "
DONATE
" button and enter the amount you wish to contribute: