Find the Right School
Online Colleges
Campus Colleges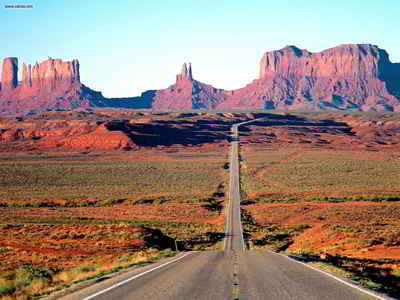 Arizona Counties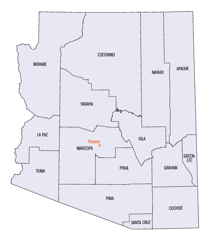 Click Image to Enlarge
Arizona Counties
There are 15 Counties in the U.S. state of Arizona. There is also one defunct county: Pah-Ute County was formed in 1865 from Mohave County and returned in 1871. Four Counties (Mohave, Pima, Yavapai and Yuma) were created in 1864 following the organization of the Arizona Territory in 1862. All but La Paz County were created by the time Arizona was granted statehood in 1912.
La Paz County, Arizona
La Paz County History, Geography, and Demographics
County Seat: Parker
Year Organized: 1983
Square Miles: 4,500

Court House:

1108 Joshua Avenue
County Courthouse
Parker, AZ 85344-5735
Etymology - Origin of County Name
It takes its name from that of the first county seat for Yuma County, La Paz, which relinquished that honor to Yuma (then known as Arizona City) in 1870. La paz means the peace in Spanish.

Demographics:
County QuickFacts: Census Bureau Quick Facts
County History
La Paz County, Arizona

On November 2, 1982, by majority vote the fifteenth county in Arizona came into existence, becoming a political entity on January 1, 1983. La Paz County is comprised of land separated from its parent county, Yuma, lying mostly north of the Gila and Salt River Base Line between townships north and south. It takes its name from that of the first county seat for Yuma County, La Paz, which relinquished that honor to Yuma (then known as Arizona City) in 1870. The town of Parker is county seat for La Paz County."

This county is created out of the southwestern portion of the Territory, and is bounded on the west by the Colorado River. The valley of the Colorado is from two to ten miles in width; the soil is rich alluvial, and is generally covered with a dense growth of vegetation, and is well wooded with Mesquite and Cottonwood trees. Very little attempt has been made to cultivate these lands, except by the Indians. They in a rude way produce some vegetables, corn and wheat.

The soil and climate are undoubtedly well adapted to the production of cotton, rice and sugar cane, as well as the cereals, and nearly all kinds of vegetables. Experiments made in planting figs, lemons and oranges encourage the belief that these fruits can be raised in abundance.

The only obstacle in the way of extensive and profitable agriculture in the valley of this river is the frequent changes of its channel. Its waters can undoubtedly be controlled by levees and canals, and it would be policy for the government to make liberal grants of land to accomplish this object. The water once under control and this would be an inviting field for investment and enterprise.

The Gila River runs about 150 miles in a westerly course through this county; its valley is from one to three miles in width; the soil is rich and covered with vegetation, and by irrigation will produce almost anything that grows; it is uninhabited, except by station keepers along the overland mail road. These stations are usually located about fifteen miles apart.

The balance of this county is mostly high table lands, with frequent broken mountains, and is generally destitute of water; portions of the year these lauds are covered with excellent grass, but until water is increased by sinking wells, the larger portion of this belt of country will be of little value.

Neighboring Counties:
North: Mohave County
Northeast: Yavapai County
Southeast: Maricopa County
South: Yuma County
Southwest: Imperial County, Calif.
West: Riverside County, Calif.
Northwest: San Bernardino County, Calif.
Cities and Towns:
- Parker

(County Seat)

town
Incorporated Area
- Quartzsite
town
Incorporated Area
County Resources:
Enter County Resources and Information Here

County Resources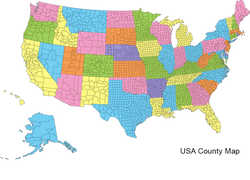 The history of our nation was a prolonged struggle to define the relative roles and powers of our governments: federal, state, and local. And the names given the
counties
, our most locally based jurisdictions, reflects the "characteristic features of this country!"