Find the Right School
Online Colleges
Campus Colleges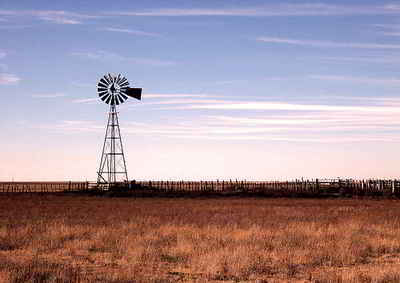 Texas Counties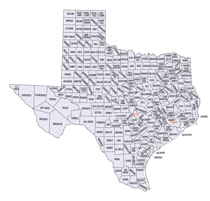 Click Image to Enlarge
Texas Counties
Texas is divided into 254 counties, more than any other U.S. state Texas was originally divided into municipalities, a unit of local government under Spanish and Mexican rule. When the Republic of Texas gained its independence in 1836, there were 23 municipalities, which became the original Texas counties. Many of these would later be divided into new counties. The most recent county to be created was Kenedy County in 1921. The most recent county to be organized was Loving County in 1931
Marion County, Texas
Marion County History, Geography, and Demographics
County Seat: Jefferson
Year Organized: 1860
Square Miles: 381
Court House:

102 W. Austin Street, Room 207
County Courthouse
Jefferson, TX 75657-2278
Etymology - Origin of County Name
Francis Marion, the American Revolutionary War general whose nickname was the "Swamp Fox"
Demographics:
County QuickFacts: Census Bureau Quick Facts
County History
Marion County is a county located in the U.S. state of Texas. Its county seat is Jefferson. Marion County is in East Texas and is named for Francis Marion, the Revolutionary War general who was nicknamed the "Swamp Fox".
---
Marion County (D-22) is in northeastern Texas; its eastern boundary forms a portion of the Louisiana-Texas border. Jefferson, the county's largest town and its county seat, is seventeen miles north of Marshall, in Harrison County, and forty-six miles west of Shreveport, Louisiana. The county's center is at 32°47' north latitude and 94°20' west longitude. Marion County covers 380 square miles of the dense timberlands of East Texas.qv The land surface is a gently rolling, rich, sandy loam, underlain by a clay foundation and cloaked by pine, cypress, and oak forests. The elevation is 200 to 500 feet above sea level. The county is drained by the Red River basin via the watershed areas of Caddo Lake, Lake o' the Pines, and Big Cypress, Little Cypress, and Black Cypress bayous. The region's mineral deposits include oil, natural gas, clay, and lignite coal. Temperatures range from an average low of 32° F to an average high of 54° F in January and from 71° to 93° F in July. The growing season is 236 days in length, and the yearly rainfall is forty-four to forty-five inches. Marion County was demarked from the southern portion of Cass County by an act of the state legislature on February 8, 1860. Territorial additions in 1863 and 1874 extended its southern boundary to include both banks of Big Cypress Bayou. The county was named for American Revolutionary War hero Francis Marion, the "Swamp Fox." Due to a large natural log-jam and collection of snags on the Red River, known as the Red River Raft, which formed a series of navigable lakes and bayous in the river valleys of Marion County, Jefferson, founded in the early 1840s, rapidly developed a booming river trade with New Orleans. Jefferson quickly became the favored inland Texas port for the deposit and transport of North Texas agricultural produce. Thus, Marion County became the commercial conduit for frontier Texas and did not relinquish this position until the establishment of transcontinental rail links that bypassed its wharves in the mid-1870s. Another important attribute of Marion County's early character was the geographical and cultural origins of its residents. Ninety percent of them migrated from the Deep South and the border states of Tennessee, Arkansas, and Missouri, bringing with them the slave economy of their former environment. In 1860 the slave population of Marion County constituted 51 percent of the total population. Slaveholders, though small in number (213), held 60 percent of the county's wealth and dominated its political institutions. Marion County sent two of its prominent citizens, James H. Rogers and William S. Todd,qqv to the Secession Convention,qv and the county's voters unanimously approved the Ordinance of Secession in 1861.
More at Handbook of Texas Online, s.v. "," http://www.tshaonline.org/handbook/online/articles/MM/hcm2.html (accessed November 7, 2008).


Geography
According to the U.S. Census Bureau, the county has a total area of 420 square miles (1,089 kmē), of which, 381 square miles (987 kmē) of it is land and 39 square miles (102 kmē) of it (9.31%) is water.

Neighboring Counties:
Cass County (north)
Caddo Parish, Louisiana (east)
Harrison County (south)
Upshur County (west)
Morris County (northwest)
Cities and Towns:
- Jefferson

(County Seat)

city
Incorporated Area
County Resources:
Enter County Resources and Information Here

County Resources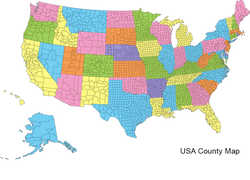 The history of our nation was a prolonged struggle to define the relative roles and powers of our governments: federal, state, and local. And the names given the
counties
, our most locally based jurisdictions, reflects the "characteristic features of this country!"