Texas State Symbols
Texas State Symbols, Emblems, and Mascots

Texas sharing a border with Mexico, is one of the largest US states featuring several major cities, large ranches, and rugged plains. This state has more farmland, heads of cattle, and wool produced than any other state. With its well-known cuisines (barbeque and Tex-Mex), cowboy fashions, and live music concerts, Texas offers students an American southwestern experience.
---
---
The Republic of Texas achieved its independence from Mexico in 1836, the same year as the famous siege of the Alamo in which pioneers Jim Bowie and Davy Crockett were slain. The "Lone Star State" was the 28th state to join the Union, admitted in 1845. The name Texas is a Spanish name, which comes from an Indian word meaning "friends" or "allies." Texas is the second-largest state in the Union in area, after Alaska. Although it has a wild, frontier history, today Texas is a major producer of oil and has important centers of industry and finance. A Texas state historian has said that the Texas symbol, the state flower, the bluebonnet (Lupinus texensis) and any other variety of bluebonnet Bluebonnet (Lupinus subcarnosus), "is to Texas what the shamrock is to Ireland."
Texas State Symbols contains descriptions and pictures of the state symbols, emblems, and mascots of the state, which can be quickly accessed. This resource guide represents many of Texas state facts such as Texas state symbols, the state flower, the state gemstone, the state insect, the state tree, the state bird, the state animal, the state flag that flies over Texas, and the capital, as well as many more symbols, emblems, and mascots. These types of state directories are designed to help children learn, and are often used by children in the public and private education system as well as home schooled children.
Symbols

Symbol Name - (Species)

10K
Texas Round-Up 0K
Air Force
Commemorative Air Force
formerly
Confederate Air Force
Amphibian
Texas toad
(Bufo speciosus)
Aquarium
Texas State Aquarium, Corpus Christi
Artist
Artist Listing
Artist Caricature
Kid Cardona
Bird
Mockingbird
(Mimus polyglottos)
Bison Herd
Texas bison herd ad Caprock State Park
Bluebonnet City
Ennis
Bluebonnet Festival
The Chappell Hill Bluebonnet Festival
Bluebonnet Trail
Ennis
Bread
Pan De Campo
(Cowboy Bread)
Butterfly Capital
Jasper - June 10, 2015
Cooking Implement
Cast Iron Dutch Oven
Cotton gin museum
Burton Cotton Gin & Museum, Burton
Dinosaur (Old)
Dinosaur (New)
Sauropod Dinosaur (Brachiosaur sauropod, Pleurocoelus) Replaced by


T

he quadrupedal sauropodi (Paluxysaurus jonesi)
Dish
Chili
Dog Breed
Blue Lacy
Domino game
42
Epic poem
"The Legend of Old Stone Ranch"
Fibre and Fabric
Cotton
Fish
Guadelupe Bass
(Micropterus treculi)
Flag
State Flag
Flower
Bluebonnet
(Lupinus texensis) and any other variety of bluebonnet
Bluebonnet
(Lupinus subcarnosus)
Flower Song
"Bluebonnets"
Flying Mammal
Mexican Free-tailed Bat
(Tadarida brasiliensis)
Folk Dance
Square Dance
Footwear
Cowboy boot
Fruit
Texas Red Grapefruit
Gemstone
Texas Blue Topaz
Gemstone Cut
Lonestar Cut
Grass
Sideoats gramma
(Bouteloua curtipendula)
Hashtag of Texas Legislature
#txlege - June 19, 2015
Hashtag of state of Texas
#Texas - June 19, 2015
Hashtag of Texas tourism
#TexasToDo - June 19, 2015
Hat
Cowboy hat - June 17, 2015
Health Nut
Pecan
Hero
Earl Campbell
Hero
Carl Lewis
Home of "Old Rip-- The Most Famous Horned Toad in Texas."
Eastland
Horned lizard capital of Texas
Kenedy
Horse
American quarter horse
(Equus caballus)
Insect
Monarch Butterfly
(Danaus plexippus)
Large Mammal
Longhorn
(Bos bos)
Longhorn herd
Texas Parks and Wildlife's foundation herd
Motto
Friendship
Music
Western swing
Musician
Leonardo "Flaco"Jimenez, San Antonio (2014)

Musical Instrument
Guitar
Native Pepper
Chiltepin
(Capsicum annuum var. aviculare)
Native Shrub
Texas Purple Sage
Nicknames
Lone Star State - June 19, 2015
Pastries
Sopaipilla and Strudel (Expired)
Pepper
Jalapeno
(Capsicum annum)
Pie
Pecan pie
Plant
Prickly Pear Cactus
(genus Opuntia)
Plays
(1) "The Lone Star" presented in Galveston Island State Park

(2)"Texas" presented in the Palo Duro Canyon State Park

(3)" Beyond the Sundown" presented at the Texas-Coushatta Indian Reservation


(4)" Fandangle" presented in Shackelford County

Pledge to Flag
Pledge to Flag
Poet Laureate
James Hoggard, Wichita Falls;
Term: 2000 and 2001 Walt McDonald, Lubboc
Term: 2001 and 2002
Pollinator
Western honey bee
(Apis mellifera) - June 10, 2015
Precious metal
Silver
Quarter
Texas State Quarter
Railroad
Texas State Railroad
Reptile
Texas Horned Lizard
Rodeo Drill Team
Ghostriders
Saltwater Fish
Red drum
(Sciaenops ocellatus)
Sea Turtle
Kemp's ridley sea turtle
(Lepidochelys kempii)
Seal
Great Seal
Shell
Lightning Whelk
Ship
USS Texas
Shrub
Crape Myrtle
(Lagerstroemia indica)
Small Mammal
Armadillo
(Dasypus novemcinctus)
Snack
Tortilla Chips and Salsa
Song
"Texas, Our Texas"
Words by Marsh and Gladys Yoakum Wright
Music by William J. Marsh
Sport
Rodeo
Stone
Petrified Palmwood
(Palmoxylon sp.)
Symbolic Capitals
Symbolic Capitals
(Various )
Tall Ship
Elissa
Tartan
Texas Bluebonnet Tartan
Tejano Music Hall of Fame
The Tejano Music Hall of Fame Museum, Alice
Three-dimensional media Artist
Mr. Edd Hayes
Tie
Bolo tie
Tree
Pecan
Two-dimensional media Artist
Carl Rice Embrey

Vaquero Capital
Jim Hogg County - June 17, 2015
Vegetable
Sweet Onion
(Allium genus)
Vehicle
Chuckwagon
Waterlily
Nymphaea Texas Dawn
---
US State Symbols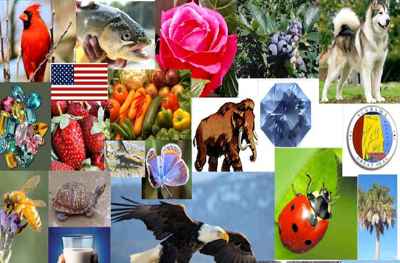 State symbols
represent things that are special to a particular state.
Colleges & Universities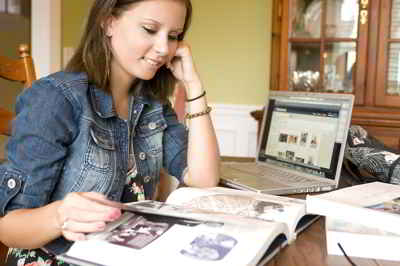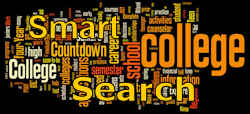 Get Your Degree!
Find schools and get information on the program that's right for you.
Powered by Campus Explorer