Colorado Famous People
Famous Americans: History and Biographies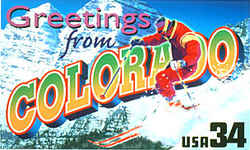 Links to histories and biographies of the famous people of Colorado. Many famous people of Colorado have made significant contributions to the history of our nation and the state of Colorado. These famous Americans, famous entertainers, famous players, famous scientist, famous singers, famous statesmen, famous women, heroes, great explorers, and others Colorado famous Americans have all made Colorado their home. This list includes Colorado historical figures, celebrities and those individuals of Colorado who have influenced the lives of others.
More Famous Coloradoans:
Zachery Ty Bryan actor, Aurora
Ralph Edwards, TV and radio producer was born in Merino, Colorado, in 1913. In 1940, he created the popular "Truth or Consequences" program, which quickly became radio's top-ranked audience participation show. He also created and hosted This is Your Life, which aired from 1948 to 1950 on radio. Both programs later became popular television shows. In 1995, Edwards was inducted into the Radio Hall of Fame.
Gene Fowler writer
Lawrence H. Gipson historian, Greeley
Ruth Handler (1916-2002) was born in Denver. In 1945, she and her husband Elliot established a small business enterprise, calling it Mattel Creations. In 1959, she created the Barbie Doll, naming it after her daughter. It was an instant success. More than 1 billion Barbies have been sold since 1959, making it the best-selling toy in history. Today, Mattel is one of the world's largest toy manufacturers.
Erick Hawkins (1909-1994), dancer and choreographer, was born in Trinidad, Colorado. He trained with the School of American Ballet and became the first male dancer in the Martha Graham Company in 1938. In the 1950s, he formed his own dance company.
Homer Lea soldier, writer
Ted Mack TV host, Greeley
Ouray Ute Indian chief, Colorado Territory
Robert J. Seiwald inventor, Fort Morgan
Byron Raymond White jurist, Fort Collins
Colleges & Universities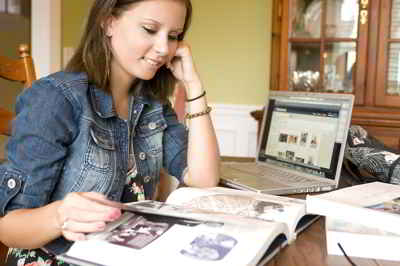 With access to over 8,500 schools to choose from!
Get Your Degree!
Find schools and get information on the program that's right for you.
Powered by Campus Explorer