Delaware State Mineral
Sillimanite
(Al2SiO5)
Adopted in 1977
Sillimanite is widespread throughout the schists of the Delaware Piedmont and occurs as large masses and steam-rounded boulders at the Brandywine Springs State Park. Sillimanite is suitable for lapidary work and under the name Fibrolite, it was recognized by geologists in Delaware prior to 1830.
In 1977, the Delaware General Assembly, acting on a proposal by the Delaware Mineralogical Society, established sillimanite as the Delaware State Mineral. This act recognizes the geological and mineralogical significance of the large masses of this mineral found as boulders at Brandywine Springs, an occurrence that was recognized as important in the 6th (1892) edition of Dana's System of Mineralogy. The Brandywine Springs boulders are remarkable for their size and purity. The sillimanite has a fiberous texture reminiscent of wood and could potentially be cut into cabochon gems showing a chatoyant ("cat's eye") effect. Sillimanite has no industrial value and is not mined as an ore or raw material.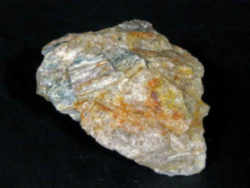 Sillimanite
is a polymorph with two other minerals; kyanite and andalusite. A polymorph is a mineral that shares the same chemistry but a different crystal structure with another, or other, minerals. Sillimanite is the rarest of the three
trimorphs
. A variety of sillimanite is called "fibrolite". It is a common fiberous massive form.
Sillimanite forms at temperatures greater than 550oC, and its coarse grain size at Brandywine Springs indicates a prolonged period of high-temperature metamorphism of the rocks. These conditions are confirmed by the absence of muscovite and the occurrence of the pair sillimanite + K-feldspar (second sillimanite zone) in the schists/gneisses and by the presence of micropegmatites in the fold noses of the schists
Physical Characteristics of Sillimanite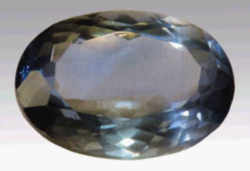 Sillimanite is an alumino-silicate mineral with the chemical formula Al2SiO5. Sillimanite is named after the American chemist Benjamin Silliman. It was first described in 1824 for an occurrence in Chester, Middlesex County, Connecticut, USA
Color is white, brown and green.
Luster is silky when fiberous or vitreous otherwise.
Transparency crystals are transparent to translucent.
Crystal System is Orthorhombic; 2/m2/m2/m
Crystal Habits include rare prismatic crystals but mostly fiberous masses.
Cleavage is good in one direction lengthwise.
Fracture is splintery.
Hardness is 7.5 in large crystals but more fiberous forms are softer.
Specific Gravity is approximately 3.2+ (above average)
Streak is white.
Associated Minerals are garnets, biotite, feldspars, quartz, kyanite and andalusite.
Other Characteristics: fibers are brittle distinguishing them from asbestos.
Notable Occurrences include Brazil, New England area and many European sites.
Best Field Indicators are crystal habit, color, brittlness and hardness if not fiberous.
Folklore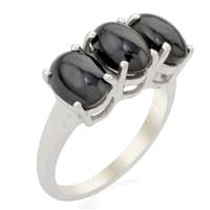 Sillimanite is believed to stimulate the production of endorphins in the human body. It is also believed to help increase energy and a general feeling of well being. It also supports self-confidence and self-belief as well as self-love.
The stone is also believed to have healing powers for the areas of the throat and the heart. Additionally, it is the astrological stone for the sign of Aries.
Delaware House Bill No. 110
CHAPTER 21
FORMERLY
HOUSE BILL NO. 110

AN ACT TO AMEND CHAPTER 3, TITLE 29, DELAWARE CODE BY PROVIDING FOR THE DESIGNATION OF THE OFFICIAL MINERAL OF THE STATE OF DELAWARE.

WHEREAS, members of the Delaware Mineralogical Society have found that the State of Delaware has omitted from the Delaware Code the official designation of a State mineral; and

WHEREAS, many states have designated an official State mineral to accompany their State flag, State flower, State bird and State bug; and

WHEREAS, the mineral herein designated as the official State

mineral is fitting to accompany Delaware's other official symbols; and

WHEREAS, the proposed State mineral, Stillimanite, is widespread throughout the schists of the Delaware Piedmont and occurs as large masses and stream-rounded boulders at the Brandywine Springs State Park; and

WHEREAS, the mineral Stillimanite is suitable for lapidary work and under the name Fibrolite it was recognized by geologists in Delaware prior to 1830.

NOW, THEREFORE:

BE IT ENACTED BY THE GENERAL ASSEMBLY OF THE STATE OF DELAWARE:

Section 1. Amend Chapter 3, Title 29, Delaware Code by adding thereto a new section to be designated as 1310 to read as follows:

"1310. State Mineral.

The official State mineral for the State of Delaware shall be Stillimanite."

Approved March 24, 1977.
Delaware Law
The law designating sillimanite as the official Delaware state mineral is found in the Delaware Code Title 29, General Provisions, Chapter 3, Section 310
TITLE 29 State Government General Provisions
CHAPTER 3. STATE SEAL, SONG AND SYMBOLS

§ 310 State mineral.
The official state mineral is sillimanite.
61 Del. Laws, c. 21, § 1.;
---
---
State Rocks,
Minerals, & Gems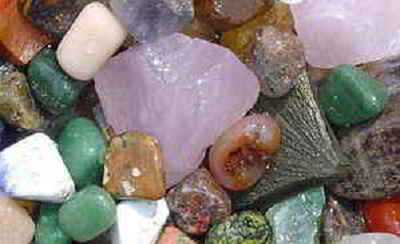 Gemstone, Minerals, Rocks
Colleges & Universities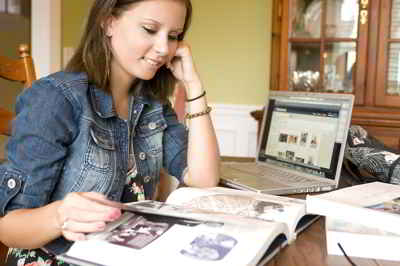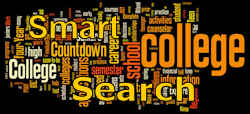 Get Your Degree!
Find schools and get information on the program that's right for you.
Powered by Campus Explorer