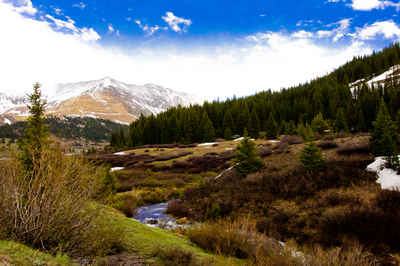 State Economy
The United States is one of the largest and most technologically developed countries in the world. The Gross Domestic Product of the country in terms of purchasing power parity of the country has reached at $12.36 trillion (2005 est.). A central feature of the US economy is a reliance on private decision-making ("economic freedom") in economic decision-making. This is enhanced by relatively low levels of regulation, taxation, and government involvement, as well as a court system that generally protects property rights and enforces contracts.
Arkansas Economy
Agriculture and Industry Services and Products
Arkansas economy is a set of human and social activities and institutions related to the production, distribution, exchange and consumption of agriculture and industry goods and services. The balance between Arkansas various economic sectors differs largely between various regions and other states in the US.
Arkansas's real gross state product in 2012 was estimated to be $93,892 which was $93,548 and 50% lower than the national state average,$187,440 Arkansas has the 34th highest GSP out of the 50 states.
Arkansas Agriculture:
The state's agriculture outputs are poultry and eggs, soybeans, sorghum, cattle, cotton, rice, hogs, and milk.
While it was a major cotton-producing state in the 19th century, Arkansas has since diversified its agricultural production and its economy. The growing use of farm machinery led to the consolidation of many family-run farms into larger farming corporations. Arkansans learned in 1904 that rice could successfully be grown here, and it is now one of its most profitable crops. The livestock and dairy industries have also gained prominence in the last 90 years. Cotton is still an important crop, but now ranks below soybeans and rice. Arkansas is also a leading producer of poultry, turkeys, dairy goods, and catfish.
Arkansas Industry:
Its industrial outputs are food processing, electric equipment, fabricated metal products, machinery, paper products, petroleum, bromine, and vanadium.
In recent years, automobile parts manufacturers have opened factories in eastern Arkansas to support auto plants in other states (though Arkansas does not yet have an auto plant itself, it is rumored to be a future site for a Toyota plant as well as for a truck plant to be built by Toyota's subsidiary Hino Motors).

Tourism is also very important to the Arkansas economy; the official state nickname "The Natural State" is prominently displayed in state tourism advertising.
The state's most important mineral products are petroleum, bromine and bromine compounds, and natural gas, and it is the nation's leading bauxite producer. Principal manufactures are food products, chemicals, lumber and paper goods, electrical equipment, furniture, automobile and airplane parts, and machinery.

The effect of Tyson Foods, Wal-Mart, J.B. Hunt and other multinational companies located in NW Arkansas cannot be understated. The area is currently in a long-running economic boom due to being the forefront of Global Trade. Wal-Mart alone accounts for $8.90 out of every $100 spent in US retail stores.

---