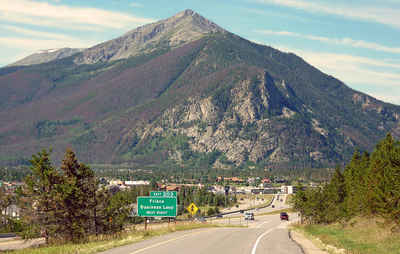 State Economy
The United States is one of the largest and most technologically developed countries in the world. The Gross Domestic Product of the country in terms of purchasing power parity of the country has reached at $12.36 trillion (2005 est.). A central feature of the US economy is a reliance on private decision-making ("economic freedom") in economic decision-making. This is enhanced by relatively low levels of regulation, taxation, and government involvement, as well as a court system that generally protects property rights and enforces contracts.
Colorado Economy
Agriculture and Industry Services and Products
Colorado economy is a set of human and social activities and institutions related to the production, distribution, exchange and consumption of agriculture and industry goods and services. The balance between Colorado various economic sectors differs largely between various regions and other states in the US.
Colorado's real gross state product in 2012 was estimated to be $239,884 which was $52,444 and 28% higher than the national state average, $187,440 Colorado has the 19th highest GSP out of the 50 states.
Colorado Agriculture:
Livestock and livestock products include beef, pork, sheep, and turkeys, and crops, that includes sugar beets, barley, beans, corn, hay, potatoes, and sorghum.
The state's economy broadened from its mid 19th century roots in mining when irrigated agriculture developed, and by the late 19th century, raising livestock had become important. Early industry was based on the extraction and processing of minerals and agricultural products. Current agricultural products are cattle, wheat, dairy products, corn, and hay.
Colorado Industry:
Scientific instruments, food processing, transportation equipment, machinery, chemical products, gold and other mining, tourism.
Manufacturing continues to be a major source of income. Processed foods, computer equipment, transportation equipment, aerospace products, and fabricated metals are produced.
Historically, mining was the primary economic activity within the state of Colorado. Gold was first discovered here in 1858. Later, deposits of lead and silver were found. While gold is no longer extensively mined, oil, molybdenum (a mineral that makes steel hard and tough), and coal are important products to the state's economy.

Colorado's scenic, historic, and recreational areas make it a popular vacation destination. Resorts like those at Vail and Aspen attract visitors year-round. Tourism and related service industries provide valuable income for the state.

The federal government is also a major economic force in the state with many important federal facilities including NORAD and the United States Air Force Academy in Colorado Springs, NOAA and the National Institute of Standards and Technology in Boulder, US Geological Survey and other government agencies at the Denver Federal Center in Lakewood, the Denver Mint, and 10th Circuit Court of Appeals in Denver, and a federal Supermax Prison and other federal prisons near Cañon City. There are of course various other federal agencies and federally owned lands in the state, especially with Colorado's abundant National Forests and four National Parks. There are also numerous private companies that have operations in Colorado that deal with the governmental agencies in the state.

In the second half of the 20th century the industrial and service sectors have expanded greatly. The state's economy is diversified and is notable for its concentration of scientific research and high-technology industries. Other industries include food processing, transportation equipment, machinery, chemical products, minerals such as gold and molybdenum, and tourism. Denver is an important financial center.

---