Colorado State Almanac: Facts and Figures
Quick Facts, Figures, and Overview of the State of Colorado
Colorado is one of the Mountain states of the US. The State of Colorado shares its northern border with Wyoming and Nebraska, eastern border with Kansas and Nebraska, southern border with New Mexico and Oklahoma and western border with Utah. Colorado's name, has its origin in the Spanish language, as the word for "ruddy"or "red."
By the 1990s, Colorado had a diversified economy with substantial light-industrial development and a growing tourist industry based on its scenic and recreational attractions. Colorado's economy is now driven by the service industries, including medical providers and other business and professional services. Colorado's economy also has a strong manufacturing base. The primary manufactures are food products, printing and publishing, machinery, and electrical instruments. The state is also a communications and transportation hub for the Rocky Mountain region.
The farm industry, which is primarily concentrated in livestock, is also an important element of the state's economy. The primary crops in Colorado are corn, hay, and wheat.
Official Name
Colorado
Capital
Denver
Nicknames
Centennial State ... and more
Motto
Nil Sine Numine (Nothing without providence)
Location
Region
39.76803 N, 104.87265 W
Great Plains
Rocky Mountains
Southwestern
Constitution Ratified
1876
Statehood
August 01, 1876
38th state
Population
5,029,196 (2010)
41.47 sq. mi.
24th
Largest City
(by population)
10 largest cities (2010):Denver, 600,158; Colorado Springs, 416,427; Aurora, 325,078; Fort Collins, 143,986; Lakewood, 142,980; Thornton, 118,772; Westminster, 106,114; Arvada, 106,433 Pueblo, 106,595; Centennial, 100,377

Bordering States
North: Wyoming and Nebraska
East: Nebraska and Kansas
South: Oklahoma and New Mexico
West: Utah
Major Industry
agriculture (wheat, cattle, sheep), tourism (especially skiers), mining (gold, silver), oil, finance, and manufacturing
Major Rivers
Colorado River, Rio Grande, Arkansas River, South Platte River
Major Lakes
Grand Lake, Blue Mesa Reservoir, John Martin Reservoir
Colorado Counties
64 Counties in Colorado
Largest County
(by population)
El Paso County
622,263 (2010)
153 sq. mi.
Largest County
(by area)
Las Animas County
4,773 sq. mi.
State forests
1 (71,000 ac.)
State parks
44 (160,000 ac.)
Electoral Votes
9 (as of the 2004 Presidential Election)
US Congress
2 Senators; 7 Representatives
Time Zone
Mountain Standard Time
Zip Codes
NANPA
State Quick Facts
Census Bureau Quick Facts
---
Colorado Climate and Weather

Colorado weather can change drastically over a day, and can see all weather conditions throughout the year. It's not uncommon to have wide temperature swings from one day to the next (40 degrees F!) or even in a summer day (a thunderstorm can drop the temperature30 degrees in 15 minutes). Colorado is a high desert, and typically sees less moisture as a result. Also, it's a little known secret that Colorado has more sunny days per year than Florida.
Highest Temperature
118 degrees
Jul. 11, 1888 - Bennett.
Lowest Temperature
-61 degrees
Feb. 1, 1985 - Maybell.
Avg. Temp:
High - Low
98.8 degrees
36.8 degrees

Colorado Points of Interest

Some of the most recognizable and stunning vacation destinations on the planet are located in the Rocky Mountains of Colorado, including the world-class ski resorts of Aspen, Breckenridge, Durango, Steamboat Springs and Vail. Denver's metropolitan area features professional sports, numerous shopping venues and high-quality museums and theaters. The main tourist attractions in the state include Rocky Mountain National Park, Curecanti National Recreation Area, Mesa Verde National Park, the Great Sand Dunes and Dinosaur National Monuments, Colorado National Monument, and the Black Canyon of the Gunnison National Monument.- to name but a few.

Colorado Highest, Lowest, and Mean Elevations (Feet)

Mean Elevation: 6,800 feet
Highest Point: Mt. Elbert: 14,433 feet

Mt. Elbert at 14,433 ft. elevation is the highest point in Colorado. It is the second highest mountain in the adjacent 48 states. (Mount Whitney, 14,494 ft., is highest). Elbert is a massive mountain, easily ascended by its long, smooth ridges. Samuel H. Elbert (1833-1899) was an outstanding and widely known civic leader in the Territory and State of Colorado. Mt. Elbert, Elbert County, and the town of Elbert, Colorado were all named in his honor.

Lowest Point:
Arkansas River
3,350 feet

Colorado Land Area (Square Miles)

Geographic Center
In Park County, 30 mi. NW of Pikes Peak
Longitude: 105°38.5'W
Latitude: 38°59.9'N
Total Area
104,093.57 sq. mi.
8th
Land Area
103,717.53 sq. mi.
99.64%
Water Area
376.04 sq. mi.
0.36%
Forested Land Area
32.1%
Dimensions
(Length - Width)
380 miles - 280 miles
County Information and County History
Adams, Alamosa, Arapahoe, Archuleta, Baca, Bent, Boulder, Broomfield City and, Chaffee, Cheyenne, Clear Creek, Conejos, Costilla, Crowley, Custer, Delta, Denver, Dolores, Douglas, Eagle, El Paso, Elbert, Fremont, Garfield, Gilpin, Grand, Gunnison, Hinsdale, Huerfano, Jackson, Jefferson, Kiowa, Kit Carson, La Plata, Lake, Larimer, Las Animas, Lincoln, Logan, Mesa, Mineral, Moffat, Montezuma, Montrose, Morgan, Otero, Ouray, Park, Phillips, Pitkin, Prowers, Pueblo, Rio Blanco, Rio Grande, Routt, Saguache, San Juan, San Miguel, Sedgwick, Summit, Teller, Washington, Weld, Yuma
Almanac Online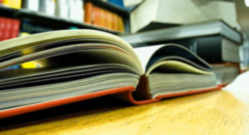 Information on people & places that make US a great place to live, visit, or study.