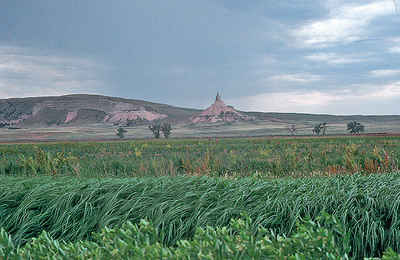 State Economy
The United States is one of the largest and most technologically developed countries in the world. The Gross Domestic Product of the country in terms of purchasing power parity of the country has reached at $12.36 trillion (2005 est.). A central feature of the US economy is a reliance on private decision-making ("economic freedom") in economic decision-making. This is enhanced by relatively low levels of regulation, taxation, and government involvement, as well as a court system that generally protects property rights and enforces contracts.
Nebraska Economy
Agriculture and Industry in Nebraska
Nebraska economy is a set of human and social activities and institutions related to the production, distribution, exchange and consumption of agriculture and industry goods and services. The balance between Nebraska various economic sectors differs largely between various regions and other states in the US.
Nebraska's real gross state product in 2012 was estimated to be $83,393 which was $104,047 and 56% lower than the national state average, $187,440. Nebraska has the 37th highest GSP out of the 50 states.
Nebraska's economy is dominated by agriculture. The chief farm products are cattle, corn, hogs, soybeans, and wheat. Nebraska is second in the US in its cattle production. The largest industry in the state, food processing, is also related to its agricultural roots. More varieties of grass grow in Nebraska than in any other state, and this resource is valuable for livestock forage. The cities of Dakota City and Lexington are among the largest meat-packing centers in the US
However, since World War II, manufacturing has increased in the state, and electrical machinery, metals, and transportation equipment are important industries. Oil was discovered in Cheyenne in 1949, and this also contributes to the state's economy.
Nebraska Agriculture:
Cattle, corn, hogs, soybeans, wheat, sorghum.
Nebraska Industry:
Food processing, machinery, electric equipment, printing and publishing.
The Bureau of Economic Analysis estimates of Nebraska's gross state product in 2004 was $68 billion. Per capita personal income in 2004 was $31,339, 25th in the nation.

Nebraska has a large agriculture sector, and is a national leader in the production of beef, pork, corn (maize), and soybeans. Other important economic sectors include freight transport (by rail and truck), manufacturing, telecommunications, information technology, and insurance

---