Online Schools
Campus Schools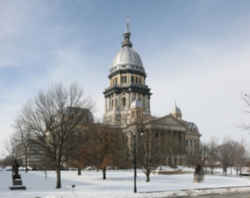 US Famous People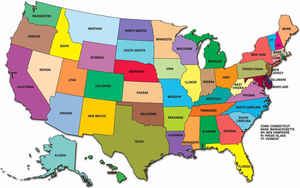 Illinois Symbols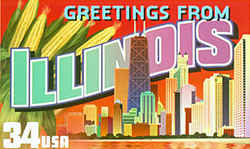 State Symbols

Get Your Degree!
Find schools and get information on the program that's right for you.
Powered by Campus Explorer
Get Your Degree!
Find schools and get information on the program that's right for you.
Powered by Campus Explorer
Illinois Famous People
Famous Americans: History and Biographies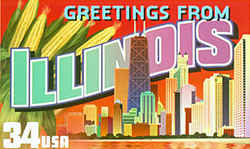 Links to histories and biographies of the famous people of Illinois. Many famous people of Illinois have made significant contributions to the history of our nation and the state of Illinois. These famous Americans, famous entertainers, famous players, famous scientist, famous singers, famous statesmen, famous women, heroes, great explorers, and others Illinois famous Americans have all made Illinois their home. This list includes Illinois historical figures, celebrities and those individuals of Illinois who have influenced the lives of others.
Jane Addams (1860 - 1935) Earned a Nobel Peace Prize for her efforts in helping the inner city poor; born in Cedarville.
Black Hawk (1767 - 1838) Sauk leader who led the Indians in the black Hawk War; born near Rock Island.
Gwendolyn Brooks (1917 - 2000) The first African-American woman to win a Pulitzer Price; grew up in Chicago.
Hillary Rodham Clinton (1947 - ) Lawyer, politician, First Lady to President Bill Clinton, First Lady elected to the United States Senate; born in Chicago.
Miles Dewey Davis III (May 26, 1926 – September 28, 1991) was an American jazz musician, trumpeter, bandleader, and composer. Davis was born on May 26, 1926, to an affluent African American family in Alton, Illinois. His father, Miles Henry Davis, was a dentist. In 1927 the family moved to East St. Louis, Illinois. Widely considered one of the most influential musicians of the 20th century, Miles Davis was, with his musical groups, at the forefront of several major developments in jazz music, including bebop, cool jazz, hard bop, modal jazz, and jazz fusion.
John Deere (1804 - 1886) Invented the first successful steel plow; born in Vermont lived in Grand Detour.
Walt Disney (1901 - 1966) the creator of Mickey Mouse and founder of the Disneyland and Walt Disney World Theme Parks was born in Chicago, Illinois. One of the world's most creative pioneers and innovators in graphic arts, Disney received more than 950 honors and citations from every nation in the world, including 48 Academy Awards and seven Emmys.
George Ferris (1859 - 1896) Inventor of the Ferris wheel; born in Galesburg.
Marshall Field (1834-1906) Established the Marshall Field & Company store that became the largest retail business in the world at that time; lived in Chicago.
Harrison Ford (1942 - ) Actor made famous in Star Wars and as Indiana Jones in Raiders of the Lost Ark and its sequels; born in Chicago.
Jennifer Eve "Jennie" Garth (born April 3, 1972 in Urbana, Illinois) is an American actress and film director, best known for starring as Kelly Taylor throughout the Beverly Hills, 90210 franchise and Valerie Tyler on the sitcom What I Like About You. In 2012, she starred in her own reality show, Jennie Garth: A Little Bit Country on CMT. Garth landed her first role in the television sitcom Growing Pains. She also appeared in six episodes on A Brand New Life as Erica McCray.
Ernest Hemingway (1899 - 1961) Nobel Prize winning author; born in Oak Park.
Jacqueline "Jackie" Joyner-Kersee (born March 3, 1962 in East St. Louis, Illinois, and was named after Jackie Kennedy.) is a retired American athlete, ranked among the all-time greatest athletes in the women's heptathlon as well as in the women's long jump. She won three gold, one silver, and two bronze Olympic medals, in those two events at four different Olympic Games. Sports Illustrated for Women magazine voted Joyner-Kersee the Greatest Female Athlete of the 20th century, just ahead of Babe Didrikson Zaharias. After retiring as a competitive athlete, Joyner-Kersee has been involved with many philanthropic efforts and has joined the Board of Directors for USA Track & Field (USATF), the national governing body of the sport.
Abraham Lincoln (1809 - 1865) The 16th President of the United States; moved from Kentucky to New Salem at the age of 21.
Marlee Matlin (1965 - ) The youngest recipient (21) to win an Oscar for an acting role; born in Morton Grove.
Bill Murray (1950 - ) Actor made famous in Saturday Night Live and movies such as Ghostbusters and Groundhog Day; born in Evanston.
Ronald Wilson Reagan (1911 - ) The 40th President of the United States; born in Tampico.
Carl Sandburg (1878 - 1967) was born in Galesburg, Illinois. Sandburg was a poet and biographer who won Pulitzer Prizes for his biography Abraham Lincoln: The War Years and for his Completed Poems in 1951. He was also a novelist, journalist, children's author, and folksong anthologist.
Shel Silvertstein (1932 - 1999 ) Author of children's books such as Where the Sidewalk Ends and The Giving Tree; from Chicago.
Paul Warfield Tibbets, Jr. (February 23, 1915 – November 1, 2007) was a brigadier general in the United States Air Force, best known for being the pilot of the Enola Gay (named for his mother), the first aircraft to drop an atomic bomb in the history of warfare. The bomb, code-named Little Boy, was dropped on the Japanese city of Hiroshima.Paul Warfield Tibbets, Jr., was born in Quincy, Illinois, the son of Paul Warfield Tibbets, Sr., and his wife, Enola Gay Tibbets. When he was five years old, the family moved to Davenport, Iowa, and then to Iowa's capital, Des Moines, where he was raised, and where his father became a confections wholesaler.
Robin Williams (1952 - ) Actor made famous in the television show Mork and Mindy and movies such as Patch Adams and Toys; born in Chicago.
More Famous People of Illinois
Franklin Pierce Adams author, Chicago
Gillian Anderson actress, Chicago
Mary Astor actress, Quincy
Arnold O. Beckman inventor, Cullom
Jack Benny comedian, Chicago
Harry A. Blackmun jurist, Nashville
William E. Borah public official, Fairfield
Ray Bradbury (1920 - ) the author of Fahrenheit 451, The Martian Chronicles, and the Illustrated Man, was born in Waukegan, Illinois. Bradbury has published more than 500 works of science fiction and fantasy including short stories, plays, novels, screenplays, television scripts and verse. In 2000 he was awarded the National Book Foundation's Medal for Distinguished Contribution to American Letters.
William Jennings Bryan orator, politician, Salem
Edgar Rice Burroughs author, Chicago
Marvin Camras inventor, Chicago
Gower Champion choreographer, Geneva
John Chancellor TV commentator, Chicago
Raymond Chandler writer, Chicago
Jimmy Connors tennis champion, East St. Louis
James Gould Cozzens author, Chicago
Cindy Crawford model, DeKalb
Richard J. Daley mayor, Chicago
John Dos Passos author, Chicago
James T. Farrell author, Chicago
Betty Friedan feminist, Peoria
Benny Goodman musician, Chicago
John Gunther author, Chicago
George E. Hale astronomer, Chicago
Dorothy Hamill ice skater, Chicago
John M. Harlan jurist, Chicago
Charlton Heston actor, Evanston
Wild Bill Hickok scout, Troy Grove
William Holden actor, O'Fallon
Rock Hudson actor, Winnetka
Burl Ives singer, Hunt City
James Jones author, Robinson
Quincy Jones composer, Chicago
Walter Kerr drama critic, Evanston
Archibald MacLeish poet, Glencoe
David Mamet playwright, Chicago
Homer Z. Martin inventor, Chicago
Stanley Mazor inventor, Chicago
Robert A. Millikan (1868-1953) was born in Morrison, Illinois. As a scientist, Millikan made numerous momentous discoveries, chiefly in the fields of electricity, optics, and molecular physics. He was awarded the Nobel Prize for Physics in 1923 for his work in demonstrating the existence of electrons.
Sherrill Milnes baritone, Downers Grove
John G. Neihardt poet, Sharpsburg
Bob Newhart actor, comedian, Chicago
Frank Norris author, Chicago
William S. Paley broadcasting executive, Chicago
Drew Pearson columnist, Evanston
Richard Pryor comedian, actor, Peoria
Lewis Hastings Sarett inventor, Champaign
Sam Shepard playwright, Fort Sheridan
William L. Shirer author, historian, Chicago
McLean Stevenson actor, Bloomington
Preston Sturges director, Chicago
Clyde W. Tombaugh astronomer, Streator
Gloria Swanson actress, Chicago
Carl Van Doren writer, educator, Hope
Melvin Van Peebles playwright, Chicago
Irving Wallace author, Chicago
Alfred Wallenstein conductor, Chicago
Raquel Welch actress, Chicago
Florenz Ziegfield theatrical producer, Chicago
Colleges & Universities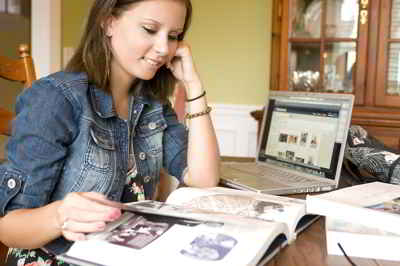 With access to over 8,500 schools to choose from!
Get Your Degree!
Find schools and get information on the program that's right for you.
Powered by Campus Explorer
Get Your Degree!
Find schools and get information on the program that's right for you.
Powered by Campus Explorer
Get Your Degree!
Find schools and get information on the program that's right for you.
Powered by Campus Explorer
Get Your Degree!
Find schools and get information on the program that's right for you.
Powered by Campus Explorer