Georgia State Poet Laureates
Judson Mitcham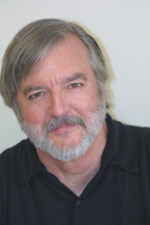 Start of Term: May 4, 2012
Adopted on January 18, 1925
State Poet Laureate Position established January 18, 1925, by governor's proclamation, codified in Georgia State Code, Sec. 50-1-3.
Poet Laureate Judson Mitcham
Georgia's Poet Laureate is Judson Mitcham, an award-winning poet and novelist. He was born in Monroe, Georgia, where he grew up and where much of his work is centered. His poetry has been widely published in literary journals, including Poetry, Chattahoochee Review, Harper's, Georgia Review, Hudson Review, and Southern Review. His first poetry collection, Somewhere in Ecclesiastes, earned him both the Devins Award and recognition as Georgia Author of the Year. He has been awarded a National Endowment for the Arts Fellowship in Creative Writing and has been the recipient of a Pushcart Prize. Mitcham is also the first writer to twice win the Townsend Prize for Fiction - once for his first novel, The Sweet Everlasting and then for his second, Sabbath Creek. He received his Ph.D. in 1974 and began teaching psychology at Fort Valley State University, where he taught until his retirement in 2004. He has served as adjunct professor of creative writing at the University of Georgia, Georgia College & State University, and Emory University, where he directed the Summer Writers' Institute. Mitcham currently teaches writing at Mercer University in Macon. His most recent book is A Little Salvation: Poems Old and New, published by the University of Georgia Press
Previous Laureates:
Frank L. Stanton (Jan. 18, 1925-Jan. 7, 1927)
Ernest Neal (Aug. 20, 1927-Jan. 23, 1943)
Wightman F. Melton (Jan. 25, 1943-Oct. 12, 1944)
Oliver F. Reeves (Nov. 16, 1944-Jan. 23, 1963)
Agnes C. Bramblett (Sept. 13, 1963-March 30, 1973)
Conrad Aiken (March 30, 1973-Aug. 17, 1973)
John R. Lewis, Jr. (Dec. 24, 1974-Jan. 18, 1997)
Bettie Mixon Sellers (1997-2000)
David Bottoms (May 31, 2000-2012)
David Bottoms (May 31, 2000-2012)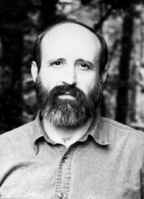 David Bottoms was nominated for the post of Georgia Poet Laureate by the Georgia Humanities Council and selected by Governor Barnes. He will hold the title of Georgia Poet Laureate for the length of Governor Barnes' term in office.
Bottoms was born in Canton, Georgia, in 1949. His first book, Shooting Rats at the Bibb County Dump, was chosen by Robert Penn Warren as the 1979 winner of the prestigious Walt Whitman Award of the Academy of American Poets. Throughout his career, Dr. Bottoms has been singled out for a number of other honors, including an Ingram Merrill Award, the Levinson Prize of Poetry magazine, an Award in Literature from the American Academy and Institute of Arts and Letters (with James Dickey and Allen Ginsberg on the selection committee), and fellowships from the National Endowment for the Arts and the John Simon Guggenheim Memorial Foundation.
He is the author of five books of poetry, including Armored Hearts: Selected and New Poems and the recently released Vagrant Grace, as well as two novels. He is also a founding editor, along with noted fiction writer Pam Durban, of the literary journal Five Points, published at Georgia State University, where Dr. Bottoms is Professor of Creative Writing. He lives in Marietta with his wife, Kelly Jean Beard, and their daughter, Rachel.

Georgia Law
The law designating the position of poet laureate appointed by the governor selected from 3 nomination by the Georgia Council for the Arts as the official Georgia state poet laureate is found in the Georgia Code, Title 50, Chapter 1, Section 50-1-3.
TITLE 50 - STATE GOVERNMENT
CHAPTER 1 - GENERAL PROVISIONS
§ 50-1-3 - Poet laureate
O.C.G.A. 50-1-3 (2010)
50-1-3. Poet laureate

(a) There is created the position of poet laureate of the State of Georgia.

(b) The poet laureate shall be appointed by the Governor from a list of three nominees submitted to him by the Georgia Council for the Arts.

(c) The council shall submit the list of three nominees to the Governor within 30 days after the Governor takes the oath of office for a full term. The Governor shall appoint the poet laureate within 30 days after receiving the list of nominees. The poet laureate shall be appointed to serve for a term of office concurrent with the term of office of the Governor or until a successor is appointed and qualified as provided in this Code section.

(d) In the event of a vacancy in the office of poet laureate, the vacancy shall be filled in the same manner as the original appointment, and the person so appointed shall serve until a successor is appointed and qualified as provided in this Code section.

(e) Any person serving on April 13, 1981, in the position of poet laureate as created by executive order shall continue in the position and no appointment shall be effective under this Code section until such time as the person serving as poet laureate on April 13, 1981, either vacates the office or a vacancy occurs in the office in any other manner.

(f) The poet laureate shall be an honorary position and the person appointed shall receive no remuneration.
---
---
US State Symbols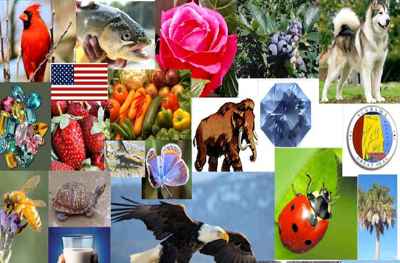 State symbols
represent things that are special to a particular state.
Colleges & Universities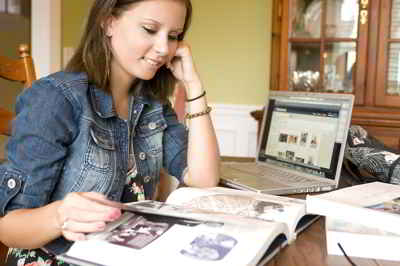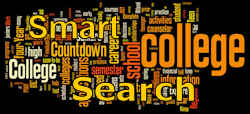 Get Your Degree!
Find schools and get information on the program that's right for you.
Powered by Campus Explorer