College Scholarships Programs -
Paying for School
Conduct a college scholarship & financial aid search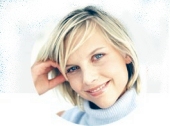 For many people, how to pay for a college education is one of the first major financial decisions they'll make.
It is a well known fact that going to college will increase your chances of finding a well paying job after graduation. Unfortunately, some students and their families just don't have enough money to pay large college tuition bills. Student loans can sometimes help, but paying those back with interest can be a struggle. Knowing your options is the best way to get financial aid.
Although this case is relatively extreme, it points to the fact that there are a lot of scholarships out there. Earning them, however, takes a lot of organization. First, students need to start finding these scholarship opportunities well before their senior year in high school. Many scholarship competitions require essays or other written work by applicants. Doing this work and turning it in before the posted deadlines can be very time consuming, and there's always the real possibility that someone else will be chosen for the scholarship. To increase the odds of actually earning any money, students probably want to apply to as many scholarship programs as you can find.
The first step towards finding scholarship opportunities is to take a trip to the high school guidance office. Most scholarship programs send notices to guidance counselors, whose job it is to post these opportunities.
---
Compare More Colleges and Universities

Find more schools to match to your needs.