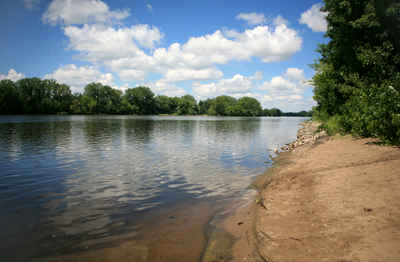 State Economy
The United States is one of the largest and most technologically developed countries in the world. The Gross Domestic Product of the country in terms of purchasing power parity of the country has reached at $12.36 trillion (2005 est.). A central feature of the US economy is a reliance on private decision-making ("economic freedom") in economic decision-making. This is enhanced by relatively low levels of regulation, taxation, and government involvement, as well as a court system that generally protects property rights and enforces contracts.
Mississippi Economy
Agriculture and Industry in Mississippi
Mississippi economy is a set of human and social activities and institutions related to the production, distribution, exchange and consumption of agriculture and industry goods and services. The balance between Mississippi various economic sectors differs largely between various regions and other states in the US.
Mississippi's real gross state product in 2012 was estimated to be $86,396 which was $101,044 and 54% lower than the national state average, $187,440. Mississippi has the 36th highest GSP out of the 50 states.
Mississippi has long been one of the most rural states in the US. In the year 2000, Mississippi ranked third in the nation in the production of cotton. Other important crops are rice and soybeans. In addition, industry related to the production of chickens, catfish, and dairying are becoming more important to the state economy.

Industry has grown more rapidly with the development of oil resources, and in recent years, industrial products such as chemicals, plastics and wood products have become more profitable to the state than agriculture.
Mississippi Agriculture:
Cotton, poultry, cattle, catfish, soybeans, dairy products, rice.
Mississippi Industry:
Apparel, furniture, lumber and wood products, food processing, electrical machinery, transportation equipment.
The Bureau of Economic Analysis estimates that Mississippi's total state product in 2003 was $72 billion. Per capital personal income in 2003 was $23,466, 51st in the nation (ranking includes the District of Columbia).

Mississippi's rank as the poorest state can be traced to the Civil War. Before the Civil War, Mississippi was the fifth-wealthiest state in the nation. The war cost the state 30,000 men. Plantation owners who survived the war were virtually bankrupted by the emancipation of slaves, and Union troops left widespread destruction in their wake.


---