Maine State Song
"State of Maine Song"
Written by Roger Vinton Snow
Composed by Roger Vinton Snow
Adopted in 1937.
"State of Maine Song" was adopted in 1937 as Maine's state song.
"State of Maine Song"
Grand State of Maine, proudly we sing
To tell your glories to the land
To shout your praises till the echoes ring
Should fate unkind send us to roam
The scent of the fragrant pines,
The tang of the salty sea will call us home.
Chorus

Oh, Pine Tree State
Your woods, fields and hills
Your lakes, streams and rockbound coast
Will ever fill our hearts with thrills
And tho' we seek far and wide
Our search will be in vain
To find a fairer spot on earth
Than Maine! Maine! Maine!

Origin of Song: "State of Maine Song"
Portland Players is the oldest community theatre in Maine and the second oldest known in New England. Founded in 1931, as the Portland Dramatic Guild, the group's first goals included raising funds for scholarships. The Players' first production was the one-act East of Eden, and its first president was Roger Vinton Snow Sr., a lawyer, composer of the official Maine State Anthem, "Grand State of Maine".
Maine Law
Maine Revised Statutes, Title 1, Chapter 9, Subchapter 1, Section 210.
Title 1: GENERAL PROVISIONS
Chapter 9: SEAL, MOTTO, EMBLEMS AND FLAGS
Subchapter 1: GENERAL PROVISIONS
§210. State song
The official song of the State shall be the song entitled "State of Maine Song," words and music by Roger Vinton Snow.

---
State Songs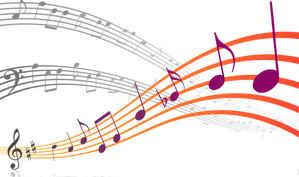 Forty-nine states of the United States (all except New Jersey) have one or more state songs, selected by the state legislature as a symbol of the state.