Career College Search
Online Schools
Campus Schools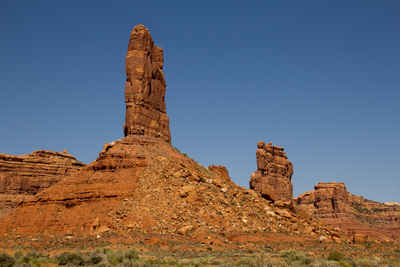 Utah Counties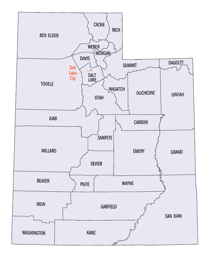 Click Image to Enlarge
Utah Counties
There are twenty-nine counties in the State of Utah. There were originally seven counties established under the provisional State of Deseret in 1849: Davis, Iron, Sanpete, Salt Lake, Tooele, Utah, and Weber. The Territory of Utah was created in 1851 with the first territorial legislature meeting from 1851-1852. The first legislature re-created the original counties from the State of Deseret under territorial law as well as establishing three additional counties: Juab, Millard, and Washington. All other counties were established between 1854 and 1894 by the Utah Territorial Legislature under territorial law except for the last two counties formed, Daggett and Duchesne.
Utah Counties: History and Information
Find a brief history of Utah Counties
In 1850 the Utah Territorial Legislature created six small counties. Each contained an area of early white settlement. County borders and names were changed about 100 times before the creation of Daggett County in 1917 gave Utah its present 29 counties.
Counties are units of local government, but state laws define their form and powers. Three-member county commissions govern 28 of Utah's counties. In 1987 Cache County changed to another form of government allowed under state law and is now run by an executive officer and a seven-member council. The commission or council must hold regular meetings, open to the public, at the county seat. Other elected officials usually include county clerk, treasurer, attorney, recorder, assessor, auditor, surveyor, and sheriff. In the early settlement period, county and town officials were often LDS church leaders.
Counties may do many things. Like all units of government they raise money to operate by taxes, fees and licenses, fines, and when approved by the voters, bonds. Counties may license and regulate local businesses, zone property and plan development, build and maintain roads, and build and operate a variety of facilities including schools, libraries, jails, hospitals, fire departments, senior citizen centers, airports, golf courses, parks, zoos, and planetariums. Counties issue marriage licenses and record property ownership. They may also provide such services as water, waste disposal, electric power, flood control, welfare, and animal control.
Probate courts operated in each county until statehood and from 1852 to 1874, when federal law banned the practice, they often heard civil and criminal cases as well as probate matters (wills and estates).
In 1896 the new state constitution created seven multi-county judicial districts. A district court must meet at least three times a year in each county seat within the district. Counties also have justice-of-the-peace courts where cases involving violations of county ordinances are heard.
About three-fourths of Utah's land is owned by federal, state, or local government. This has profoundly affected the development of almost every county. Government is the leading employer in two-thirds of Utah's counties and number two or three in others. In the early 1970s Utah's counties formed voluntary, multi-county associations of government. Seven such regional associations presently operate in Utah to deal with planning issues and problems that transcend county boundaries, especially in the areas of health, social services, and economic development.
County history information comes from Beehive History 14, 1988, published by the Utah State Historical Society, and Utah History Encyclopedia, 1994, published by University of Utah Press.
County
2000
Population
Square
Miles
County Seat
Created
Beaver County
6,005
2,590
Beaver
1856
Box Elder County
42,745
5,724
Brigham City
1856
Cache County
91,391
1,165
Logan
1857
Carbon County
20,422
1,479
Price
1894
Daggett County
921
698
Manila
1919
Davis County
238,994
304
Farmington
1850
Duchesne County
14,371
3,238
Duchesne
1913
Emery County
10,860
4,452
Castle Dale
1880
Garfield County
4,735
5,174
Panguitch
1882
Grand County
8,485
3,682
Moab
1890
Iron County
33,779
3,298
Parowan
1850
Juab County
8,238
3,392
Nephi
1852
Kane County
6,046
3,992
Kanab
1864
Millard County
12,405
6,590
Fillmore
1851
Morgan County
7,129
609
Morgan
1862
Piute County
1,435
758
Junction
1865
Rich County
1,961
1,029
Randolph
1864
Salt Lake County
898,387
737
Salt Lake City
1849
San Juan County
14,413
7,821
Monticello
1880
Sanpete County
22,763
1,588
Manti
1849
Sevier County
18,842
1,910
Richfield
1865
Summit County
29,736
1,871
Coalville
1854
Tooele County
40,735
6,946
Tooele
1849
Uintah County
25,224
4,477
Vernal
1880
Utah County
368,536
1,998
Provo
1849
Wasatch County
15,215
1,181
Heber City
1862
Washington County
90,354
2,427
St. George
1852
Wayne County
2,509
2,460
Loa
1892
Weber County
196,533
576
Ogden
1849
---
---
Colleges & Universities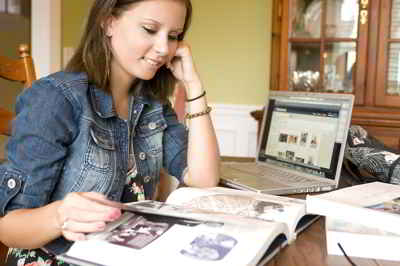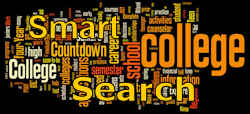 Get Your Degree!
Find schools and get information on the program that's right for you.
Powered by Campus Explorer