Missouri Famous People
Famous Americans: History and Biographies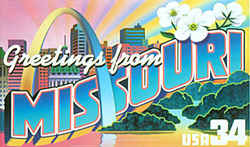 Links to histories and biographies of the famous people of Missouri. Many famous people of Missouri have made significant contributions to the history of our nation and the state of Missouri. These famous Americans, famous entertainers, famous players, famous scientist, famous singers, famous statesmen, famous women, heroes, great explorers, and others Missouri famous Americans have all made Missouri their home. This list includes Missouri historical figures, celebrities and those individuals of Missouri who have influenced the lives of others.
More Famous People of Missouri
Find more more Missouri famous people below. You may not even realize many of these famous people were born in Missouri or notable associated with Missouri, including actors, actresses, explorers, historical figures, inventors, musicians, novelists, professional athletes, important politicians, singers, sport stars and more.
Robert Altman film director, Kansas City
Burt Bacharach songwriter, Kansas City
Josephine Baker singer, dancer, Saint Louis
Wallace Beery actor, Kansas City
William Bent fur trader, pioneer, Saint Louis
Robert Russell Bennett composer, Kansas City
Thomas Hart Benton painter, Neosho
Bill Bradley basketball player, Crystal City
Grace Bumbry soprano, Saint Louis
William Burroughs writer, Saint Louis
Sarah Caldwell opera director, conductor, Maryville
Dale Carnegie teacher of public speaking, Maryville
Samuel Langhorne Clemens (Mark Twain) author, Florida
Walter Cronkite TV newscaster, Saint Joseph
Robert Cummings actor, Joplin
Jane Darwell actress, Palmyra
Charles Stark Draper inventor, Windsor
Jeanne Eagels actress, Kansas City
James Fergason inventor, Wakenda
Eugene Field author, poet, Saint Louis
Redd FoMissouri actor, comedian, Saint Louis
James W. Fulbright senator, Sumner
John Goodman actor, Affton
Betty Grable actress, Saint Louis
Dick Gregory comic, activist, Saint Louis
Jean Harlow actress, Kansas City
Edwin Hubble astronomer, Marshfield
Jack S. Kilby inventor, Jefferson City
James Langston Hughes poet, Joplin
William Lear aviation inventor, Hannibal
John Huston film director, Nevada
Bernarr MacFadden physical culturist, Mill Springs
Mary Margaret McBride TV hostess, Paris
Robert D. Maurer inventor, St. Louis
Marianne Moore poet, Saint Louis
Geraldine Page actress, Kirksville
Marlin Perkins TV host, zoo director, Carthage
John J. Pershing army leader, pershing rifles, Linn County
Vincent Price actor, Saint Louis
Ginger Rogers dancer, actress, Independence
Charles M. Russell painter, artist St. Louis
Ted Shawn dancer, choreographer, Kansas City
Casey Stengel baseball player, Kansas City
Gladys Swarthout soprano, Deepwater
Sara Teasdale poet, Saint Louis
Virgil Thomson composer, Kansas City
Dick Van Dyke actor, West Plains
Dennis Weaver actor, Joplin
Pearl White actress, Greenridge
---
---
Colleges & Universities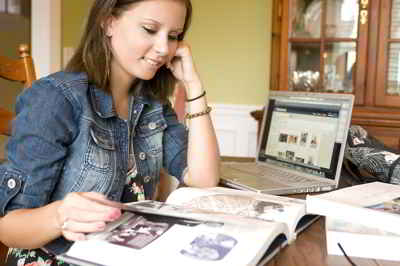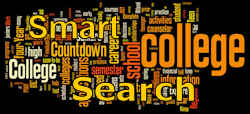 Get Your Degree!
Find schools and get information on the program that's right for you.
Powered by Campus Explorer