Missouri State Grape
Norton / Cynthiana grape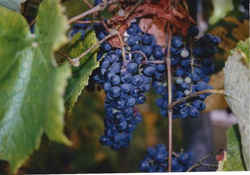 (Vitis aestivalis)
Adopted on July 11, 2003.
On July 11, 2003, the Norton/Cynthiana grape, (Vitis Aestivalis,) was adopted as the official state grape. This adaptable, self-pollinating variety has been cultivated since the 1830s and is likely North America's oldest grape variety still commercially grown.
Norton/Cynthiana has long been prized by Missouri vintners for its hardy growth habit and intense flavor characteristics, which produce lush, dry premium red wines of world-class quality and distinction. (RSMo 10.160)
Gov. Bob Holden signed a law July 11 making the Norton/Cynthiana grape Missouri's official grape and continuing the fruit's history as a premium wine ingredient.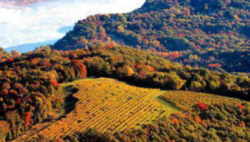 Norton, a grape cultivar believed to be largely derived from Vitis aestivalis, is grown in the Midwestern United States, Mid-Atlantic States and northeastern Georgia. The Norton/Cynthiana is an American grape first found in 1835 near Richmond, Va. It is Missouri's finest grape, making a dry, dark red wine that is medium in body with some fruity overtones. A dark, hardy grape, the Norton/Cynthiana is one of the most disease-resistant grape varieties. It is considered the cornerstone of the Missouri wine industry.
Its name has been disputed. Some call the grape Norton and others refer to it as Cynthiana, but most agree it is the same grape. "Norton" comes from the name of Dr. Daniel Norton who cultivated the grape during its beginning years in Virginia.

In 1873, a competition near St. Louis declared a Norton wine "the best red wine of all nations."

Characteristics of the Cynthiana grape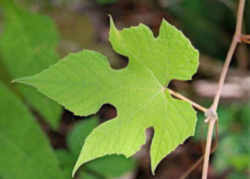 Leaf:
Alternate, simple, cordate, 4 to 6 inches long, toothed and often lobed, green above, red woolly hairs beneath.
Flower:
Green, generally not showy, borne on panicles, appearing in late spring.
Fruit:
An edible berry, 1/4 to 1/2 inch in diameter, occurring in clusters, usually dark blue or purple at maturity, often with a glaucous bloom, maturing in early fall.
Twig:
Stems are mostly rounded, with rounded buds that have two bud scales; terminal bud is false; branching tendrils grow opposite the leaves, do not have adhesive tips and are generally absent every third node, woody partitions across pith at nodes.
Bark:
Reddish brown, long splits develop with coarse peeling, narrow strips.
Form:
A vine that climbs to 70 feet with its curly tendrils; it can smother tree canopies.
Missouri Law
The law designating the Norton/Cynthiana grape as the official Missouri state grape is found in the Missouri Revised Statutes, Title 2, Chapter 10, Section 10.160
TITLE II SOVEREIGNTY, JURISDICTION AND EMBLEMS
Chapter 10 State Emblems
Section 10.160

State grape.
10.160. The Norton/Cynthiana grape, designated as Vitis aestivalis, is hereby selected for, and shall be known as, the official state grape of the state of Missouri.

(L. 2003 S.B. 651)
Taxonomic Hierarchy: Cynthiana Grape
Kingdom: Plantae - Plants
Subkingdom: Tracheobionta - Vascular plants
Superdivision: Spermatophyta - Seed plants
Division: Magnoliophyta - Flowering plants
Class: Magnoliopsida - Dicotyledons
Subclass: Rosidae
Order: Rhamnales
Family: Vitaceae - Grape family
Genus: Vitis L. - grape
Species; Vitis aestivalis Michx. - summer grape
---
State Foods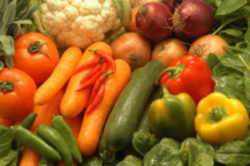 List official US state foods. Includes drinks, deserts, cookies, and muffins to complete meals.
Colleges & Universities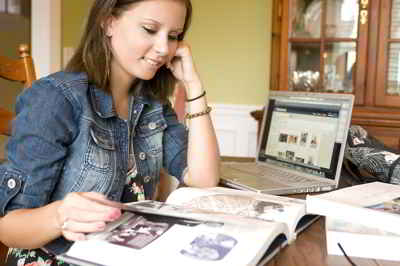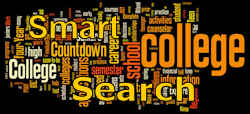 Get Your Degree!
Find schools and get information on the program that's right for you.
Powered by Campus Explorer