Oregon Early History
First Early Inhabitants of Oregon

Early history examines the archaeological record that tells the story of the first inhabitants of Oregon. Learn about the prehistory and culture of the first early inhabitants, and what lessons it might teach us about the early history of Oregon.
400 Million - Subduction of the Pacific plate under the American continent formed the Kalmiopsis wilderness in southeastern Oregon. (SFEC, 6/20/99, p.T8)
208Mil BC - 142Mil BC -The reptile called a Thalattosuchian roamed a tropical environment in Asia about this time. The amphibious creature represents an early milestone in evolutionary history, marking a transition during which these reptiles moved from being semi-aquatic to wholly ocean species. Scientists In 2007 uncovered the remains of the six- to eight-foot-long reptile in Jurassic rock on private property in the Snowshoe Formation of the Izee Terrane, a rock formation in Oregon. The rock-entombed animal migrated eastward via continental drift.
40,000 BC - 12,000 BC - A great river of ice formed in Oregon's Wallowa Valley. The moraines around Wallowa Lake remained after the glacier melted.(SSFC, 7/9/06, p.G4)
15000 BC - 13000 BC - During the last Ice Age dams of glacial melt water repeatedly failed and eroded land in southeastern Washington state and Oregon. This exposed petrified logs in what later became Gingko Petrified Forest State Park. An ice dam, which blocked the Clark Fork River in Montana and created lake Missoula, broke at least 40 times and caused cataclysmic floods. One Missoula flood left Portland under 400 feet of water. (CW, Fall '03, p.20)(SSFC, 9/12/04, p.D9)
12300 BC - In 2008 scientists reported that fossilized human feces found in 8 caves near Paisley, Ore., dated to about this time. The coprolites contained DNA with characteristics matching those of living Amerindians. (SFC, 4/4/08, p.A4)(Econ, 4/5/08, p.84)
7000 BC - Archaic Period in which people built basic shelters and made stone weapons and stone tools
5000 BC - Mt. Mazama in what is now Oregon blew up about this time and left what is now called Crater Lake. (SFEC, 7/27/97, Z1 p.7)(SFC, 10/26/06, p.B8)
c5 CE - In 2005 seismologists estimated that Oregon's South Sister volcano probably erupted about this time. (Reuters, 9/9/05)
13 thousand years ago - First native Americans had arrived in the Northwest from Mongolia by way of Siberia and Alaska
1738 - Pierre Gaultier de la Vérendrye (1732-1739), lead the first known Euro-American expedition into Oregon
---
Early History of Native Americans in Oregon
The Indigenous People of Oregon
The names of the Oregon tribes included the Ahantchuyuk, Alsea, Bannock, Calapooya, Cayuse, Chastacosta, Chetco, Clatsop, Cowlitz, Hanis, Kathlamet, Kuitsh, Miluk, Modoc, Nez Perce, Shasta, Snake, Takelma, Tillamook, Walla Walla and Yamel.
About thirteen thousand years ago the first native Americans had arrived in the Northwest from Mongolia by way of Siberia and Alaska. The Indian pictographs on canyon walls and legends of the Northwest's earliest historic accounts provide the story of how Oregon was shaped by the ocean, volcanoes and rain. The earliest groups lived by fishing and hunting large game. Groups living along the lower Columbia River lived in large multi-family long houses. Other groups living further up the Columbia tended to live in smaller groups and be more nomadic. These people fished for salmon on the Willamette River, and in the spring and summer, thousands gathered to harvest the Chinook salmon and trade with one another. Many Oregon names are derived from Indian tribal names, such as Multnomah, Willamette, Siuslaw and Clackamas.
The native Americans were followed many centuries later by Spanish and British mariners seeking the fabled "great river of the west."
It is estimated that Indians speaking more than 30 different languages lived throughout Oregon by the eighteenth century.
US History Overview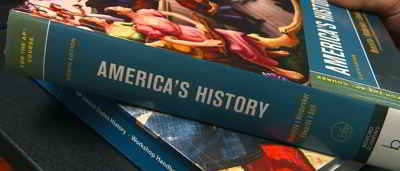 America's history is not static. It's fluid. It changes, grows, becomes richer, and more complex when any individual interacts with it.