Delaware State Star
Delaware Diamond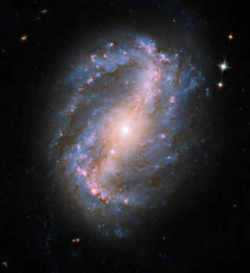 Adopted on June 30, 2000
On June 30, 2000, the Delaware Diamond, located in the constellation of Ursa Major (Great Bear), with coordinates of right ascension 9h40m44s and declination 48°14'2", was designated as Delaware's State star.
It is a star of the 12th magnitude and is the first star on the International Star Registry ever to be registered to an American State. It can be seen with binoculars or a telescope. Twelve-year-old Amy Nerlinger of Wilmington named the star through a contest sponsored by the Delaware Museum of Natural History in the summer of 1999.
The star TYC 3429-697-1 has been recognized as the state star of Delaware, and is informally known as the Delaware Diamond.
Delaware Senate Bill No. 342
CHAPTER 398
FORMERLY
SENATE BILL NO. 342

AN ACT TO AMEND TITLE 29 OF THE DELAWARE CODE RELATING TO A STATE SYMBOL.

BE IT ENACTED BY THE GENERAL ASSEMBLY OF THE STATE OF DELAWARE :

Section 1. Amend Chapter 3, Title 29 of the Delaware Code by adding thereto a new section to read:

"§37. State star.

The official State star is Delaware Diamond, located in the constellation of Ursa Major (Great Bear), with coordinates of right ascension 9h40m44s and declination 48º14'2"."

Approved June 30, 2000
Delaware Law
The law designating the star "Delaware Diamond" as the official Delaware state star is found in the Delaware Code Title 29, General Provisions, Chapter 3, Section 317
TITLE 29
State Government
General Provisions
CHAPTER 3. STATE SEAL, SONG AND SYMBOLS

§ 317. State star.

The official state star is Delaware Diamond, located in the constellation of Ursa Major (Great Bear), with coordinates of right ascension 9/fh40/fm44/fs and declination 48/d14/'2". (72 Del. Laws, c. 398, § 1.)
---