Washington State Dance
Square Dance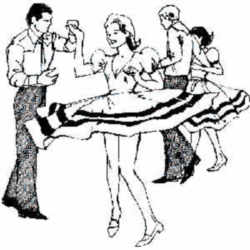 Adopted on April 17, 1979.
On April 17, 1979, the square dance became the official Washington state dance. When the pioneers came west, they brought with them a dance called the quadrille, which means square in French. The pioneers liked the simpler term and so the square dance was born. The dance is known for its series of figures and footwork. Dancers are directed by a caller. It is easy to learn, a good form of exercise, and fun.
The legislation, making the square dance the official state dance of Washington, was signed by Governor Dixy Lee Ray.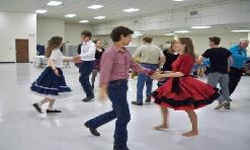 Washington State Governor Gary Locke Signing Proclamation declaring the week of September 16 through 22, 2002 Square Dance Week in Washington State.
The Square & Folk Dance Federation is incorporated under the laws of the State of Washington as a non-profit organization to promote Square and Folk Dancing in Washington as a means of recreation and pleasure for all persons. The goal is to foster interest and publicize our activity along with the exchange of ideas.
Washington Law
The law designating the square dance as the official Washington state dance is found in the Revised Code of Washington, Title 1, Chapter 1.20, Section 1.20.075.
Chapter 1.20 RCW
Title 1 GENERAL PROVISIONS

RCW 1.20.075
State dance.
The square dance is designated as the official dance of the state of Washington.

[1979 ex.s. c 10 § 1.]

---
State Dances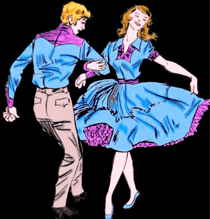 At least there are currently 31 states that have designated square dancing as their State Folk Dance.