South Dakota State Tree
Black Hills Spruce aka White Spruce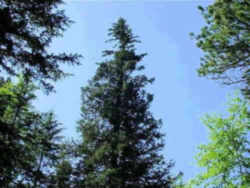 (Pinaceae Picea glauca)
Adopted on March 10, 1947.
The Black Hills spruce, (Pinaceae Picea glauca,) a member of the evergreen family, is South Dakota state tree, adopted in 1947. The pyramid-shaped tree is characterized by dense foliage of short, blue-green needles and slender cones.
The Black Hills spruce adopted by the South Dakota Legislature is considered a regional variety of white spruce (Picea glauca) found only in the Black Hills of South Dakota. This Black Hills distinction is not universally accepted however.
According to the South Dakota Department of Agriculture, Division of Forestry:
Black Hills spruce is a variety, or subspecies, of the widely distributed white spruce. White spruce has bluish-green foliage while the Black Hills spruce has a typically denser and a bright bluish-green foliage. Black Hills spruce is also a slower growing species than white spruce. While Black Hills spruce has been given the variety distinction, it is now considered to be a geographical variety, rather than a botanical variety.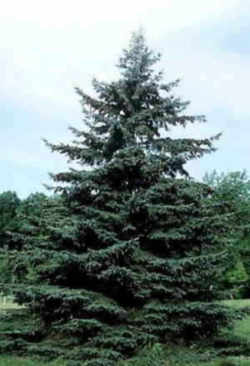 Picea glauca (white spruce) is a species of spruce native to the northern temperate and boreal forests in North America, from central Alaska to as far east as the Avalon Peninsula in Newfoundland, and south to northern Montana, Minnesota, Wisconsin, Michigan, northwestern Pennsylvania, upstate New York, Vermont, New Hampshire, and Maine; there is also an isolated population in the Black Hills of South Dakota and Wyoming.
The Black Hills spruce, a member of the evergreen family, is the state tree. The pyramid-shaped tree is characterized by dense foliage of short, blue-green needles and slender cones. The wood of white spruce is light, straight grained, and resilient. It is used primarily for pulpwood and as lumber for general construction.
Common names
White spruce also known as Canadian spruce, skunk spruce, cat spruce, Black Hills spruce, western white spruce, Alberta white spruce, and Porsild spruce, is adapted to a wide range of edaphic and climatic conditions of the Northern Coniferous Forest.
Characteristics of the Black Hills Spruce aka White Spruce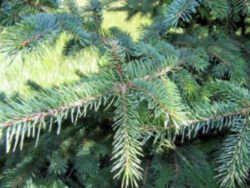 A large tree, very dense and pyramidal when young. Not as drought tolerant as Colorado Spruce. Black Hills Spruce is a naturally occurring variety of white spruce native to South Dakota. Better adapted than White Spruce (Picea glauca) which is native in the eastern United States, as far west as Minnesota. The largest spruce tree in North Dakota is 95 feet tall with a canopy spread of 42 feet.
Leaf: Evergreen, stiff, 1/3 to 3/4 inch long, green to blue-green in color, square in cross section. When crushed a pungent odor is apparent. Needle tips are pointed, but not sharp.
Flower: Monoecious; males reddish but turning yellow; females purple.
Fruit: Cones are 1 1/2 to 2 1/2 inches long, cigar-shaped, light brown in color. Scales are rounded with entire margins. Maturing in August.
Twig: Slender, light brown or pale, sometimes glaucous, hairless. Needles borne on woody pegs.
Bark: Thin, gray-brown in color, smooth, later flaky or scaly.
Form: Conical, medium-sized trees.
South Dakota Law
The law designating the Black Hills Spruce as the official South Dakota state tree is found in the South Dakota Codified Laws, title 1, chapter 1-6, section 1-6-11.
TITLE 1 STATE AFFAIRS AND GOVERNMENT
CHAPTER 1-6 STATE EMBLEMS
SECTION 1-6-11

1-6-11. State tree. The Black Hills Spruce, Picea Glauca Densata, being a tree native to the State of South Dakota and by its name definitely designating this state as its own and being a tree of noble attributes, is hereby named to be the state tree of South Dakota.

Source: SL 1947, ch 266; SDC Supp 1960, § 55.0112.
Taxonomic Hierarchy: Black Hills Spruce
Kingdom: Plantae - Plants
Subkingdom: Tracheobionta - Vascular plants
Superdivision: Spermatophyta - Seed plants
Division: Coniferophyta - Conifers
Class: Pinopsida
Order: Pinales
Family: Pinaceae - Pine family
Genus: Picea A. Dietr. - spruce
Species: Picea glauca (Moench) Voss - white spruce
---
State Trees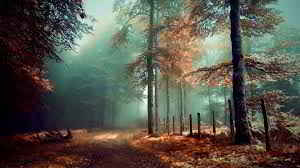 All of the state trees, except the Hawaii state tree, are native to the state.