Maine State Dessert
"Blueberry Pie"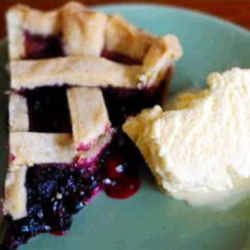 Adopted in 2011
In 2011, the Maine State Legislature designated blueberry pie, made with wild Maine Blueberries, as the official state dessert. Wild blueberries are harvested from late July to early September in Maine.
Blueberries - Blueberry plants are plentiful in Maine because their hardy nature allows them to withstand the harsh weather and rough soil that are common in the rural parts of this state. With over 98% of the nation's low bush blueberries harvested in Maine this fruit has become one of Maine's larger exports. Blueberries are commonly used in jams, jellies, pies and fruit salads.
Blueberry pie is a sweet pie filled with blueberries. Blueberry pie was first eaten by early American settlers and remains a popular dessert in the United States and Canada. Similar desserts are prepared in Europe with bilberries. Similar desserts are prepared in Europe with bilberries. Blueberry pie made with wild Maine blueberries is the official state dessert of the U.S. state of Maine
Blueberry Pie Recipe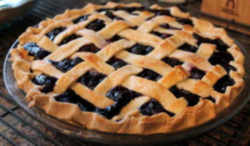 Original recipe makes 1 pie
Ingredients
3/4 cup white sugar
3 tablespoons cornstarch
1/4 teaspoon salt
1/2 teaspoon ground cinnamon
4 cups fresh blueberries
1 recipe pastry for a 9 inch double crust pie
1 tablespoon butter
Directions
Preheat oven to 425 degrees F (220 degrees C).
Mix sugar, cornstarch, salt, and cinnamon, and sprinkle over blueberries.
Line pie dish with one pie crust. Pour berry mixture into the crust, and dot with butter. Cut remaining pastry into 1/2 - 3/4 inch wide strips, and make lattice top. Crimp and flute edges.
Bake pie on lower shelf of oven for about 50 minutes, or until crust is golden brown.

Maine Law
The law designating the blueberry pie as the official Maine state dessert is found in then Maine Revised Statutes, Title 1, Chapter 9, Subchapter 1, Section 226.
Title 1: GENERAL PROVISIONS
Chapter 9: SEAL, MOTTO, EMBLEMS AND FLAGS
Subchapter 1: GENERAL PROVISIONS
§226. State dessert

Blueberry pie, made with wild Maine blueberries, is the official state dessert. [2011, c. 29, §2 (NEW).]
SECTION HISTORY
2011, c. 29, §2 (NEW).
---
State Foods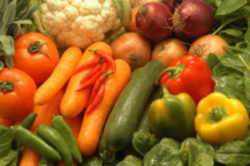 List official US state foods. Includes drinks, deserts, cookies, and muffins to complete meals.
Colleges & Universities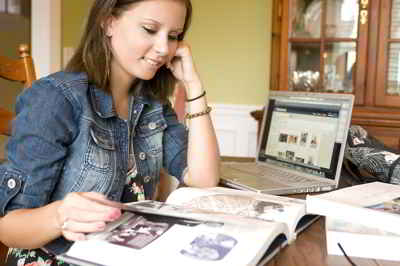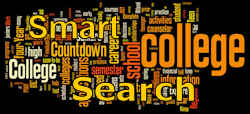 Get Your Degree!
Find schools and get information on the program that's right for you.
Powered by Campus Explorer