New Jersey Unofficial State Song
"I'm From New Jersey"
Written & Music by Red Mascara
Unofficial - Never Adopted.
There have been numerous attempts to come up with a state song in the last century - in 1940, 1954, 1970 and finally in 1996. Out of the 50 states, New Jersey is the ONLY state which does not have a state song.
New Jersey's Unofficial State Song "I'm From New Jersey," passed both Legislative Houses in 1972. However it was not signed into law by the Governor. It remains popular statewide and on the Web.
"I'm From New Jersey"
Verse (Ad lib)
I know of a state that's a perfect playland with white sandy beaches by the sea;
With fun-filled mountains, lakes and parks, and folks with hospitality;
With historic towns where battles were fought, and presidents have made their home;
It's called New Jersey, and I toast and tout it wherever I may roam. 'Cause . . .

First Chorus
I'M FROM NEW JERSEY and I'm proud about it, I love the Garden State.
I'M FROM NEW JERSEY and I want to shout it, I think it's simply great.
All of the other states throughout the nation may mean a lot to some;
But I wouldn't want another, Jersey is like no other, I'm glad that's where I'm from.

Second Chorus
If you want glamour, try Atlantic City or Wildwood by the sea;
Then there is Trenton, Princeton, and Fort Monmouth, they all made history.
Each little town has got that certain something, from High Point to Cape May;
And some place like Mantoloking, Phillipsburg, or Hoboken will steal your heart away.
Origin of Song: "I'm From New Jersey"
Patriotic state resident promotes tune as official New Jersey song

By KISKA HIGGS
Princetonian Staff Writer

If New Jersey native Red Mascara has his way, University students and Garden State residents alike will soon be proudly singing the tune "I'm From New Jersey" along with the more established patriotic odes "The Star-Spangled Banner" and "Old Nassau."

Mascara, a 75-year-old resident of Phillipsburg, N.J., has been staging a 38-year effort to get his song "I'm From New Jersey" adopted as the official state song.

Mascara said he penned the "bright" ditty to express his state pride, perhaps counteracting Jersey detractors who term the state the "armpit of the nation."

Mascara said not only is his tune written for New Jersey, but it can be adapted to any twoor three-syllable municipality like Princeton, Newark or Trenton. He added that a number of towns have taken advantage of the song's versatility.

The original song makes one reference to Princeton, Mascara said, adding that the town mention is intended to commemorate the Battle of Princeton rather than the University.

However, Mascara said he invites University students to adapt the song to fit any aspect of their New Jersey civil pride.

The song is quintessentially patriotic, with an introduction of a fife, drums and trumpets combining with men's barbershop singing. According to the "I'm From New Jersey" Web site, there is also a "symphonic" version that begins with a saxophone introduction, transitioning into a marching band tune with trombones, flutes and trumpets.

Mascara said he wrote the song in 1960 after then-governor Robert Meiner (D-N.J.), a fellow Phillipsburgian, lamented that there was no state song to play at his official appearances.

In 1961, Phillipsburg celebrated its 100th anniversary and adopted "I'm From New Jersey" for its gala as well as its official municipal song.

Then-senator Wayne Dumont (R- N.J.) liked the song so much he introduced it into state legislature, Mascara said. However, the effort to officialize "I'm From New Jersey" as the state tune has been a long and fruitless road - the adoption of the song has been proposed to the state legislature at every meeting since 1961 without success.

In 1972, the proposition reached the governor, who vetoed it because "he thought the state song should have the support of the state," Mascara said, adding that the governor apparently didn't recognize the song's popularity.

Mascara will again head this year's effort to have the state adopt the song. He said he expects to have many sponsors, and estimated that 71 of 80 state assemblymen and 27 of 40 state senators will support the song.

"New Jersey is great. I feel just like the words in the song," Mascara said.

The song was published in 1961 by a record company owned by Frank Sinatra, and has been played on "the Perry Como Show, the Letterman Show, and Good Morning America," he said.

This past year, it was featured on CBS' "Sunday Morning."

New Jersey residents and fans can access the proposed state song at http://www.njstatesong.com.

In 1996 the New Jersey Arts Council began the task of finding a song worthy to be the New Jersey State Song. They held a competition where roughly 215 entries were received. Out of these, three were recommended by the Arts Council to the New Jersey State Legislature - "New Jersey My Home" by Patrick Finley of Teaneck, "In New Jersey" written by a class of fourth-graders at Van Holten School in Bridgewater and "Be Proud to Be in New Jersey" by Mark and Ellen Winter of Springfield.

You can learn more about the song and listen to two of the three finalists, along with "I'm from New Jersey." See Editorial at AboutNewJersey.com - New Jersey State Song written by Robert P Rosetta.
"I'm From New Jersey" is a State Song written especially for and dedicated to the State of New Jersey. It is a song that is also adaptable to any municipality having a name with two or three syllables.

Visit I'm From New Jersey Web site at http://www.njstatesong.com/history.html for history and other pertient details relating to the song "I'm From New Jersey."

New Jersey's Unofficial State Song "I'm From New Jersey," passed both Legislative Houses in 1972. However it was not signed into law by the Governor. It remains popular statewide and on the Web.
---
State Songs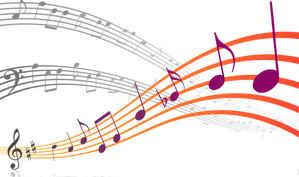 Forty-nine states of the United States (all except New Jersey) have one or more state songs, selected by the state legislature as a symbol of the state.