Find the Right School
Online Colleges
Campus Colleges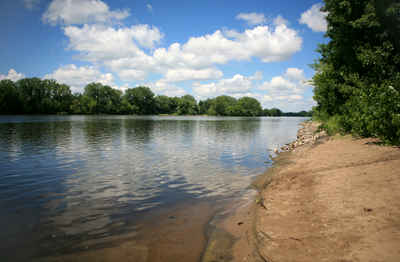 US State Symbols
National & State Symbols

Mississippi State Symbols
Mississippi State Symbols, Emblems, and Mascots

Mississippi is named for the Mississippi River, the longest river system in North America, flowing along the state's western border. Students in Mississippi can enjoy rich, quintessentially American music traditions, including gospel, country, jazz, blues, and rock 'n' roll. Opera star Leontyne Price and rock 'n' roll star Elvis Presley were born here. Tourist attractions include the state's many historic mansions, Civil War battlefields, and "haunted" houses.
The name "Mississippi" comes from an Indian word meaning "great waters" or "father of waters." Mississippi entered the Union as the 20th state in 1817. Considered part of the Deep South, Mississippi, with its rich soil and many rivers, is an agricultural state. The state flower is the fragrant magnolia (Magnolia grandiflora) , and the capital is Jackson.
Mississippi State Symbols contains descriptions and pictures of the state symbols, emblems, and mascots of the state, which can be quickly accessed. This resource guide represents many of Mississippi state facts such as Mississippi state symbols, the state flower, the state gemstone, the state insect, the state tree, the state bird, the state animal, the state flag that flies over Mississippi, and the capital, as well as many more symbols, emblems, and mascots. These types of state directories are designed to help children learn, and are often used by children in the public and private education system as well as home schooled children.
State Symbols

Symbol Name - (Species)

Adopted

American Folk Dance
Square Dance
Jul 1,
1995
Automobile Museum
The Tupelo Auto Museum, Inc.
Jul 1,
2003
Beverage
Milk
Jul 1,
1984
Bird
Mockingbird (Mimus polyglottos)
Feb 23, 1944
Butterfly
Spicebush Swallowtail (Battus philenor)
1991
Coat of Arms
Coat of Arms
Feb 7, 2001
Fish
Largemouth or Black Bass (Micropterus salmoides)
1974
Flag
State Flag
1984
Flower
Magnolia (Magnolia grandiflora)
Feb 26, 1952
Fossil
Prehistoric Whale (Basilosaurus cetoides), Zygorhiza kochii
Mar 26, 1981
Grand Opera House
Grand Opera House of Meridian
1993
Historical Industrial Museum
The Mississippi Industrial Heritage Museum, Inc.
2004
Insect
Honeybee (Apis mellifera)
1980
Land Mammal
White-tailed deer (Odocoileus virginianus)
Apr 12, 1974-
Red Fox (Vulpes vulpes)
1997
Language
English
Jul 1,
1987
Motto
Virtute et armis (By valor and arms)
Natural Science Museum
Mississippi Museum of Natural Science: Mississippi Game and Fish Commission's
1974
Nicknames
Nickname
Quarter
Mississippi State Quarter

Oct 15, 2002

Reptile
American Alligator (Alligator Mississippiensis)
Jul 1,
2005
Seal
Great Seal
1798
Shell
Oyster Shell (Crassostrea virginica)
Apr 12, 1974
Soil
Natchez silt loam

Mar 13, 2003

Song
"Go, Mississippi"
May 17, 1962
Stone
Petrified Wood
May 14, 1976
Toy
Teddy Bear
Jul 1,
2002
Tree
Magnolia (Magnolia grandiflora)
1938
Waterfowl
Wood Duck (Aix Sponsa)
1974
Water Mammal
Bottlenose Dolphin (Tursiops truncatus)
Apr 12, 1974
Wildflower
Coreopsis (Coreopsis sp.)
1991
US State Symbols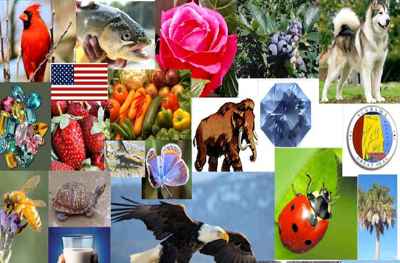 State symbols
represent things that are special to a particular state.