South Dakota State Symbols
South Dakota State Symbols, Emblems, and Mascots

South Dakota is the location of one of America's most famous landmarks, Mount Rushmore, which features mountain-sized portraits of 4 US presidents. The great outdoors dominate the lives of many living in South Dakota. Plains, grasslands, and forests provide students in South Dakota with an abundance of opportunities to hunt, fish, run, and bike.
A Great Plains state, South Dakota was named for the Dakota division of the Sioux Indians, and is known as the Coyote State. Admitted simultaneously with North Dakota after the Dakota Territory was divided along the 46th parallel, South Dakota is mainly a rural state. Today, just less than 10 percent of its population is American Indian. South Dakota is known for two monumental sculptures carved into the Black Hills--Mount Rushmore, which honors presidents Washington, Jefferson, Lincoln, and Theodore Roosevelt, and the Crazy Horse Monument, still under construction, which honors the Oglala Sioux war chief. The state floral emblem is the Pasque, May Day flower (pulsatilla hirsutissima) flower; its blooming is one of the first signs of spring in South Dakota.
South Dakota State Symbols contains descriptions and pictures of the state symbols, emblems, and mascots of the state, which can be quickly accessed. This resource guide represents many of South Dakota state facts such as South Dakota state symbols, the state flower, the state gemstone, the state insect, the state tree, the state bird, the state animal, the state flag that flies over South Dakota, and the capital, as well as many more symbols, emblems, and mascots. These types of state directories are designed to help children learn, and are often used by children in the public and private education system as well as home schooled children.
Symbols

Symbol Name - (Species)

Animal
Coyote
(Canis latrans)
Bird
Ring-necked Pheasant
(Phasianus culchicus)
Bread
Fry Bread
Common Language
English
Dessert
Kuchen
Drink
Milk
(Lac vaccum)
Fish
Walleye
(Stizostedion vitreum)
Fishing Museum
Museum of Wildlife, Science, and Industry, Webster
Flag
State Flag
Floral Emblem
Pasque, May Day Flower (pulsatilla hirsutissima) with the motto "I Lead."
Fossil
Triceratops
(Triceratops)

Gemstone
Fairborn Agate
Grass
Western wheat grass
(Agropyron smithii)
Greeting
"How, Kola" (Hello, Friend)
Hall of Fame
The South Dakota Hall of Fame, Chamberlain, SD
Insect
Honeybee (Apis Mellifera L.)
Jewelry
Black Hills Gold
Mineral Stone
Rose Quartz
Mining Museum
Black Hills Mining Museum in Lead
1-6-29. State mining museum. The Black Hills Mining Museum in Lead is hereby designated as the official mining museum of South Dakota. No state funds may be provided for the operation or maintenance of the museum.
Source: SL 2014, ch 4, ? 1.
Motto
"Under God the people rule"
Musical Instrument
Fiddle
Nicknames
The Mount Rushmore State
Quarter
South Dakota State Quarter
Seal
Great Seal
Slogan
"Great Faces. Great Places."
Soil
Houdek soil
(Cumulic Haplustolls)
Song
"Hail, South Dakota"
Sport
Rodeo
Tree
Black Hills Spruce
(Picea glauca densata)
---
---
US State Symbols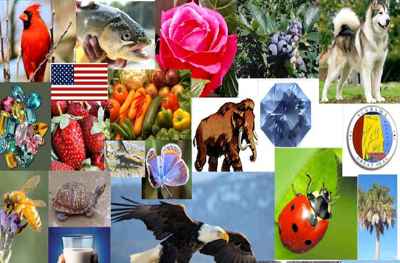 State symbols
represent things that are special to a particular state.
Colleges & Universities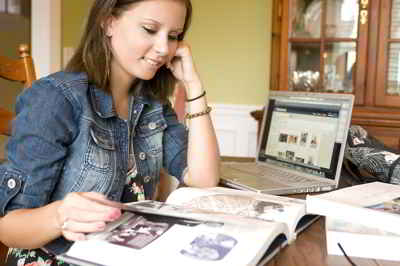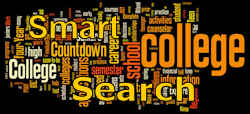 Get Your Degree!
Find schools and get information on the program that's right for you.
Powered by Campus Explorer