Connecticut State Almanac: Facts and Figures
Quick Facts, Figures, and Overview of the State of Connecticut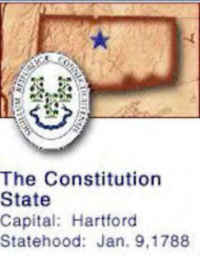 Connecticut is the southernmost of the New England states of the US. Connecticut is bordered by Long Island Sound, New York State, Massachusetts and Rhode Island. The state capital of Connecticut is Hartford and other major cities are New Haven, New London, Norwich, Bridgeport etc. Connecticut's name is a particular reference to the Connecticut River. The word itself was translated from the Indian name "Quinnehtukqut" and means "beside the long tidal river."
By the mid-19th century the state's economy was dominated by manufacturing, and Hartford, its capital, had become one of the chief centers of the US insurance industry. Today, Connecticut factories produce weapons, sewing machines, jet engines, helicopters, motors, hardware and tools, cutlery, clocks, locks, silverware, and submarines. Hartford has the oldest US newspaper still being published- the Hartford Courant, established 1764- and is the insurance capital of the nation.
Connecticut leads New England in the production of eggs, pears, peaches, and mushrooms, and its oyster crop is the nation's second largest. Poultry and dairy products also account for a large portion of farm income.
Official Name
Connecticut
Capital
Hartford
Nicknames
The Constitution State (Official: 1959) ...and more
Motto
Qui Transtulit Sustinet (He who transplanted still sustains)
Location
Region
41.76570 N, 072.68386 W
New England
Northeastern
Constitution Ratified
Dec. 30, 1965
Statehood
January 09, 1788
5th State
Population
3,574,097 (2010)
702.90 sq. mi.
29th
Largest City
(by population)
10 largest cities (2010): Bridgeport, 144,229; New Haven, 129,779; Hartford, 124,775; Stamford, 122,643; Waterbury, 110,366; Norwalk, 85,603; Danbury, 80,893; New Britain, 73,206; Meriden, 60,868; Bristol, 60,477
Bordering States
North: Massachusetts
East: Rhode Island
South: Long Island Sound
West: New York State
Major Industry
agriculture, industry (especially insurance), tourism
Major Rivers
Connecticut River, Housatonic River, Thames River
Major Lakes
Lake Candlewood
Connecticut Counties
8 Counties in Connecticut
Largest County
(by population)
Fairfield County
916,829 (2010)
626 sq. mi.
Largest County
(by area)
Litchfield County
920 sq. mi.
State forests
94 (170,000 ac.)
State parks
94 (32,960 ac.)
Presidential Birthplace
George Walker Bush was born in New Haven on July 6, 1946 (he is the 43rd US President, serving from 2001 to the present)
Electoral Votes
7 (as of the 2004 Presidential Election)
US Congress
2 Senators; 6 Representatives (5 Representatives as of the 2002 election)
Time Zone
Eastern Standard Time
Zip Codes
NANPA
State Quick Facts
Census Bureau Quick Facts
---
Connecticut Climate and Weather

Connecticut lies at the crossroads where the New England climate zone ends... and the Middle Atlantic climate zone begins. Connecticut is located near 40 - 41 latitude ( about the same as northern Japan or the northern Mediterranean (Naples, Italy and New Haven, CT are located at the same latitude). There really is two main seasons in the Tri-State area (NY/NJ/CT): A warm to hot season from April to late October...and a cool to cold season from November through mid March.
Highest Temperature
105 degrees
Jul. 22, 1926 - Waterbury
Lowest Temperature
-32 degrees
Feb. 16, 1943 - Falls Village
Avg Temp:
High - Low
84.8 degrees
16.7 degrees

Connecticut Points of Interest

For those seeking an outdoor adventure, or an historic journey through early America, Connecticut has it all.

The charming State of Connecticut's most popular attractions include a popular resort area with its 250-mile Long Island Sound shoreline and many inland lakes. Among the major points of interest are Yale University's Gallery of Fine Arts and Peabody Museum. Other famous museums include the P. T. Barnum, Winchester Gun, and American Clock and Watch. The town of Mystic features a re-created 19th-century New England seaport and the Mystic Marinelife Aquarium.

Connecticut Highest, Lowest, and Mean Elevations (Feet)

Mean Elevation: 500 feet
Highest Point: Mt. Frissell, on south slope: 2,380 feet

While Bear Mountain is the highest summit in Connecticut, the highest point in that state is on the south slope of Mount Frissell, along the Mount Frissell trail, a little to the west of the summit.



Lowest Point:
Long Island Sound
Sea level

Connecticut Land Area (Square Miles)

Geographic Center
In Hartford County, at East Berlin
Longitude: 72°42.4'W
Latitude: 41°35.7'N
Total Area
5,543.33 sq. mi.
48th
Land Area
4,844.80 sq. mi.
87.40%
Water Area
698.53 sq. mi.
12.60%
Forested Land Area
60.1%
Dimensions
(Length - Width)
110 miles - 70 miles
County Information and County History
Almanac Online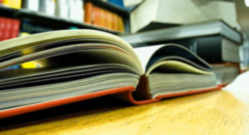 Information on people & places that make US a great place to live, visit, or study.