Maryland State Theatre
Center Stage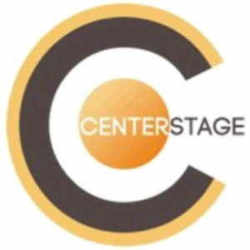 Baltimore City
In 1978, Center Stage was named the State Theater of Maryland (Chapter 1003, Acts of 1978; Code State Government Article, sec. 13-309). It is a nonprofit resident professional theater. (Resident theaters invite artists to perform or design costumes and sets for their productions while living in theater-provided housing for the duration of their performance schedules.) One of approximately 70 resident theaters nationwide, Center Stage has an annual operating budget of about $6.7 million and employs some 100 artists and administrators year-round.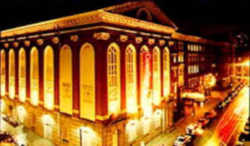 Center Stage
offers a six-play season of classics, music theater, new works, play readings, and cabaret series. More than 100,000 people per year attend. Productions are performed on one of two stages (the 541-seat Pearlstone Theater, and the smaller Head Theater) whose sets and props are made in Center Stage's own shops. At performances of the 2011-2012 season, audiences will see Chicago's
The Second City
troupe, as well as Stephen Sondheim's musical,
Into the Woods; The Rivals
by Richard Brinsley Sheridan; David Mamet's
American Buffalo;
Toni Morrison's
Jazz; A Skull in Connemara,
by Martin McDonagh; and
The Whipping Man,
by Matthew Lopez.
Located in downtown Baltimore, Center Stage was founded in 1963. Performances originally were held at a Preston Street fraternal hall. In 1965, Center Stage became a nonprofit regional theater and moved in the 1970s to a former Oriole cafeteria on North Avenue. A devastating fire in 1974 destroyed the theater at 11 East North Avenue. From the destruction, Center Stage rebounded by acquiring and partially renovating an old building (once part of Loyola High School and College) on Calvert Street. There, at its present location, the theater reopened its regular season in 1975.
The mission of Center Stage
Our mission statement, as articulated in our 2005-2008 Strategic Plan:
Center Stage is an artistically driven institution, producing and developing an eclectic repertory in collaboration with leading theater artists for a diverse audience, interested in challenging, bold, thought-provoking work.
Values central to our mission are:
The centrality of the artistic vision to all institutional decision making
A rigorous pursuit of excellence in all we do
The courage to take risks
A commitment to diversity
Simply put, artistry- in service both to our artists and our audiences- is Center Stage's top priority.

History
Launched in 1963 by an ambitious community drama group, Center Stage soon became a leader in the regional theater movement, whose goal was to produce first-rate professional theater in communities across America. Along with theaters like The Guthrie Theater in Minneapolis, Arena Stage in Washington, and Alley Theatre in Houston, Center Stage changed the way Americans experience serious theater.

In the years since its founding, Center Stage has not only survived its growing pains- including a potentially disastrous arson fire in 1974- it has become Baltimore's leading professional theater, welcoming more than 100,000 people each season to our award-winning theater in Baltimore's historic Mt. Vernon Cultural District. Fueled by the vision of Irene Lewis, who took over as Artistic Director in the 1991-92 Season, Center Stage presents a six-play Mainstage Season- as well as First Look, a new play reading series- in two intimate state-of-the-art auditoriums: the 541-seat Pearlstone Theater and the smaller, flexible-configuration Head Theater. Center Stage attracts the finest actors, directors, and designers from all over the country.

With history and the national press on our side- Time called the theater "an unsung regional of the first rank"- Center Stage holds fast to its original goal of putting art before commerce. Accordingly, while production quality is high, prices are low. Subscriptions to the full six-play Mainstage season start at $60, and single tickets cost as little as $10. The theater even offers Pay-What-You-Can performances, when theatergoers literally can set their own ticket prices.

The tenure of Lewis has been one of explosive growth. Work- whether classics, new plays, or musical theater pieces- involves collaborative teams of emerging and established artists who create theater that confronts the universal and often difficult questions we all face. Recognizing that the audience is the final collaborator, and that a broadly representative audience of diverse individuals heightens the experience of theater, Lewis has made diversity on stage, on the staff, and in the audience a central institutional priority.

In addition to programs for students and teachers, CENTERSTAGE offers a variety of special series designed to enhance the theater-going experience. These programs are just a slice of the broad behind-the-scenes commitments to diversity, community, entrepreneurial spirit, and audience service that support our artistic mission.
Maryland Law
The law designating Center Stage in Baltimore City as the official Maryland state theater is found in the Maryland Statutes, Title 13, Section 13-309.
STATE GOVERNMENT
§ 13-309 - Theaters

Universal Citation: MD State Govt Code § 13-309 (2013)

§13-309.

(a) Center Stage in Baltimore City is the State theater.

(b) Olney Theatre in Montgomery County is the State summer theater.

---