Florida State Symbols
Florida State Symbols, Emblems, and Mascots

Florida is known as the "Sunshine State,"Florida offers attractive beaches on both the Atlantic Ocean and the Gulf of Mexico. In addition, there are swamps, lakes, and a variety of wildlife - ideal for students seeking a tropical climate, natural wetlands, and coastal attractions. Florida is also home to Walt Disney World, Universal Studios, and many other theme parks.
Florida is known for its balmy, sunny weather and beautiful beaches. Ponce de Leon, in search of the elusive fountain of youth, was the first European to explore Florida. St. Augustine, founded by the Spanish in 1565, is the oldest permanent European settlement in the continental United States. Statehood for Florida came in 1845. Florida's state fruit is the orange (Citrus sinensis), which is especially fitting because oranges are a main export of the Florida. Because of Florida's shape and location, a long peninsula between the Atlantic Ocean and the Gulf of Mexico, Florida attracts millions of visitors each year to its many seaside resort areas. Florida capital is Tallahassee.
Florida State Symbols contains descriptions and pictures of the state symbols, emblems, and mascots of the state, which can be quickly accessed. This resource guide represents many of Florida state facts such as Florida state symbols, the state flower, the state gemstone, the state insect, the state tree, the state bird, the state animal, the state flag that flies over Florida, and the capital, as well as many more symbols, emblems, and mascots. These types of state directories are designed to help children learn, and are often used by children in the public and private education system as well as home schooled children.
Symbols

Symbol Name - (Species)

Air Fair
Central Florida Air Fair
No longer in operation.
Animal
Florida Panther
(Felis concolor coryi)
Anthem
Florida (Where the Sawgrass Meets the Sky)
Band
The St. Johns River City Band
Beverage
Orange Juice
Bird
Mockingbird
(Mimus polyglottos)
Butterfly
Zebra Longwing
(Heliconius charitonius)
Citrus Archive
The Florida Citrus Archives
Day
April 2-
Festival
Calle Ocho Open House
Fiddle Contest
Stephen Foster State Folk Culture Center
Freshwater Fish
Largemouth Bass
(Micropterus salmoides floridanus)
Flag
State Flag
Flower
Orange Blossom
(Citrus sinensis)
Fossil
Coral
(Cnidaria anthozoa)
Fruit
Orange
(Citrus sinensis)
Gem
Moonstone

Sports Hall of Fame
The Florida Sports Hall of Fame Lake City, Columbia County
Horse
Florida Cracker Horse
Litter Control Symbol
Keep Florida Beautiful, Incorporated
Marine Mammal
Manatee
(Trichechus manatus)
Motto
In God We Trust
Moving Image Center and Archive
The Louis Wolfson II Media History Center, Inc.
Nicknames
Sunshine State
Opera Program
The Greater Miami Opera Association;
the Orlando Opera Company, Incorporated; and
the Florida State University School of Music
Pageant
Indian River, Brevard County
Pie
Key lime pie
Play
"Cross and Sword," by Paul Green

Quarter
Florida State Quarter
Railroad Museums
The Orange Blossom Special Railroad Museum, West Palm Beach;
The Gold Coast Railroad Museum, Inc., and Gold Coast Railroad, Inc.;
The Florida Gulf Coast Railroad Museum, Inc., Tampa.
Renaissance Festival
Italian Renaissance Festival,
Vizcaya presented by Renaissance Historical Society of Florida, Inc.
Reptile
American Alligator
(Alligator mississippiensis)
Rodeo
Silver Spurs Rodeo (Osceola County)
Salt Water Fish
Atlantic Sailfish
(Istiophorus platypterus)
Salt Water Mammal
Porpoise
(Tursiops truncates)
Salt Water Reptile
Loggerhead turtle
(Caretta caretta)
Seal
Great Seal
Shell
Horse Conch
(Pleuroploca gigantea)
Soil
Myakka Fine Sand
(hyperthermic Aeric Haplaquods)

Song
"The Old Folks at Home"
By Stephen C. Foster
Song (Retired)
"Florida, My Florida"
House Concurrent Resolution No. 22 in 1935,
S. P. Robineau of Miami successfully entered "The Old Folks at Home" as the official state song,
replacing "Florida, My Florida,"
Sports Hall of Fame
The Florida Sports Hall of Fame
Stone
Agatized Coral
Tortoise
Gopher Tortoise
(Gopherus polyphemus)
Transportation Museum

The Florida Museum of Transportation and History
Tree
Cabbage Palm
(Sabal Palmetto Palm)
Welcome Song
"Florida"
by Lawrence Hurwit and Isreal Abrams
Wild Flower
Coreopsis
---
---
US State Symbols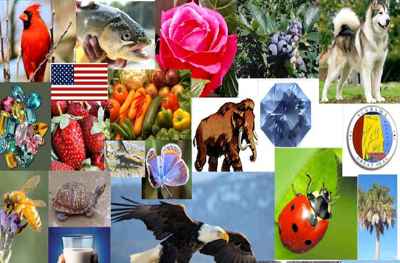 State symbols
represent things that are special to a particular state.
Colleges & Universities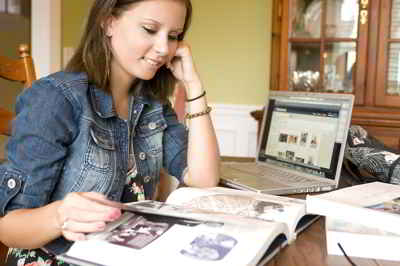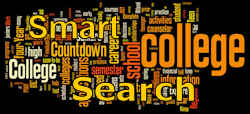 Get Your Degree!
Find schools and get information on the program that's right for you.
Powered by Campus Explorer