Tennessee State Evergreen Tree
Eastern Red Cedar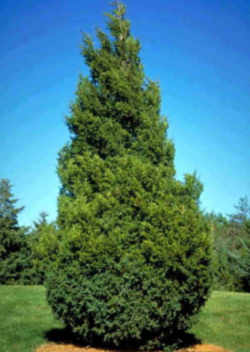 (Juniperus virginiana)
Adopted on March 13, 2012.
The eastern red cedar became the second state tree (official state evergreen tree) of the State of Tennessee when Governor Bill Haslam signed Senate Bill No. 2362 on March 13, 2012.
Senator Mike Faulk introduced Senate Bill No 2362 on January 13, 2012. His bill, listed below, presents an argument that the eastern red cedar tree is a significant representative of Tennessee's heritage.
Tennessee's first state tree, the tulip poplar, was named the official state tree of the state in 1947.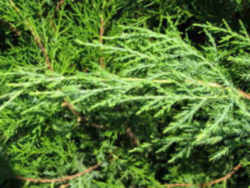 Eastern redcedar (Juniperus virginiana), also called red juniper or savin, is a common coniferous species growing on a variety of sites throughout the eastern half of the United States. Although eastern redcedar is generally not considered to be an important commercial species, its wood is highly valued because of its beauty, durability, and workability. The number of trees and volume of eastern redcedar are increasing throughout most of its range. It provides cedarwood oil for fragrance compounds, food and shelter for wildlife, and protective vegetation for fragile soils.
Identification of the Eastern Red Cedar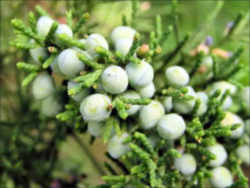 Juniperus virginiana (Eastern Red-cedar, Red Cedar, Eastern Juniper, Red Juniper, Pencil Cedar, Aromatic Cedar) is a species of juniper native to eastern North America from southeastern Canada to the Gulf of Mexico and east of the Great Plains. Further west it is replaced by the related Juniperus scopulorum (Rocky Mountain Juniper) and to the southwest by Juniperus ashei (Ashe Juniper).
The Lakota Native American name is Chansha, "redwood" or Hante'. In its native range it is commonly called "cedar" or "red cedar," names rejected by the American Joint Committee on Horticultural Nomenclature as it is a juniper, not a true cedar. However, "Red Cedar" is the most used common name.
Characteristics of the Eastern Red Cedar
Leaf: Evergreen, very small, with two types of leaves (often on the same tree), scale-like leaves 1/16 inch long, dark green, with 4 sides held tightly to twig and longer (1/4 inch), dark blue-green needle-like leaves that are more common on young trees and fast growing shoots.
Flower: Species is dioecious, but occasionally monoecious; males are small, yellow-brown, occurring in large groups; females are light blue-green.
Fruit: Berry-like cones, light green in spring, turning dark blue and glaucous at maturity, about 1/4 inch in diameter, appearing in spring and maturing in the fall.
Twig: Green for several years, covered in scales, later turning brown.
Bark: Red-brown in color, exfoliating in long, fibrous strips, often ashy gray where exposed.
Form: A small tree with a dense ovoid or columnar crown reaching up to 60 feet tall.
Tennessee Senate Bill 2362
By Faulk

AN ACT to amend Tennessee Code Annotated, Title 4, Chapter 1, Part 3, to designate the eastern red cedar as the official state evergreen tree.

WHEREAS, there is no specific tree currently designated as the official state of Tennessee evergreen tree; and

WHEREAS, the eastern red cedar is indigenous to the entire state of Tennessee; and

WHEREAS, the tree was one of the earliest landscape trees used by early pioneers of the state of Tennessee such as Andrew Jackson at the Hermitage; and

WHEREAS, one of the earliest forest industries in the state of Tennessee was the cedar pencil industry; and

WHEREAS, the eastern red cedar is an integral part of an ecological niche called cedar glades; and

WHEREAS, the eastern red cedar is a sacred tree of the Cherokee peoples; and

WHEREAS, cedar knob was the original name of the land upon which the state capitol was built in Nashville; and

WHEREAS, Cedar Street (now Charlotte Avenue) was the name of the street at the foot of the state capitol in Nashville at the time of its construction; now, therefore

BE IT ENACTED BY THE GENERAL ASSEMBLY OF THE STATE OF TENNESSEE:

SECTION 1. Tennessee Code Annotated, Title 4, Chapter 1, Part 3, is amended by adding the following language as a new, appropriately designated section:

4-1-3 . The eastern red cedar, Juniperus virginiana, is designated as the official state evergreen tree.

SECTION 2. This act shall take effect upon becoming a law, the public welfare requiring it.
Tennessee Law
The law designating the eastern red cedar as the official Tennessee state evergreen tree is found in the Tennessee Code Annotated, Title 4, Chapter 15, Part 3, Section 4-1-332.
Title 4 State Government
Chapter 1 General Provisions
Part 3 State Symbols

Tenn. Code Ann. § 4-1-332 (2014)

4-1-332. State evergreen tree.

The eastern red cedar, Juniperus virginiana, is designated as the official state evergreen tree.

HISTORY: Acts 2012, ch. 567, § 1.
Taxonomic Hierarchy: Eastern Red Cedar
Kingdom: Plantae - Plants
Subkingdom: Tracheobionta - Vascular plants
Superdivision: Spermatophyta - Seed plants
Division: Coniferophyta - Conifers
Class: Pinopsida
Order: Pinales
Family: Cupressaceae - Cypress family
Genus: Juniperus L. - juniper
Species: Juniperus virginiana L. - eastern redcedar

State Trees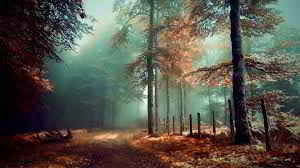 All of the state trees, except the Hawaii state tree, are native to the state in which they are designated.
Colleges & Universities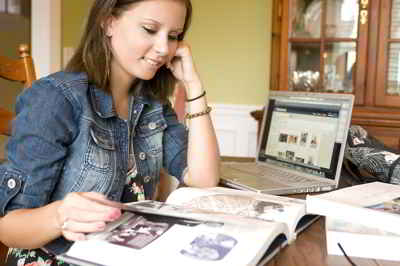 With access to over 8,500 schools to choose from!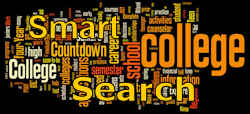 Get Your Degree!
Find schools and get information on the program that's right for you.
Powered by Campus Explorer
Support for eReferenceDesk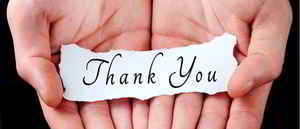 Please click the "
DONATE
" button and enter the amount you wish to contribute: