Online Schools
Campus Schools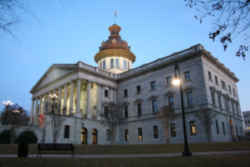 State Facts - History Firsts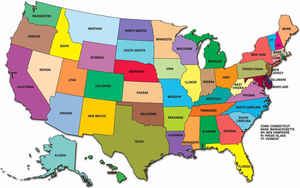 South Carolina State Facts - History Firsts
Catch up on your state trivia with these South Carolina history firsts and interesting fun facts about the state.
South
Official Name

South Carolina

Capital

Columbia

Location
Region
34.03923 N, 080.88634 W
South
Constitution
Ratified
1895
Statehood
May 23, 1788
8th state
Number of Counties
46 Counties in South Carolina
Largest County
(by population)
Greenville County
379,616
792 sq. mi.
1521 - First European contact with native Americans – by Spanish at Winyah Bay in June 1521.
1562 - First French settlement – Parris Island in 1562.
1566 - South Carolina was first settled by the Spanish in 1566 and later became an English colony.
1629 - Charles I of England granted "Carolana" to Sir Robert Heath.
1663 - Charles II of England granted "Carolina" to eight Lords Proprietors – March 24, 1663.
1670 - First English settlement – Charles Town (1670 - named for Charles II)
1710 - Separated from North Carolina.
1719 - Lords Proprietors overthrown – December 21, 1719
1740 - The oldest formal gardens in the US, Middleton Place, was founded in 1740 and took 100 people more than 10 years to complete.
1767 - The Saint Cecilia Society, organized in 1767, sponsored America's first symphony orchestra.
1776 -

First state constitution signed - March 26, 1776 (John Rutledge elected president)
America's first military victory – British fleet defeated at Battle of Sullivan's Island (June 28, 1776)
Declaration of Independence signed in Philadelphia – August 2, 1776 (Four SC signers were Thomas Heyward, Jr, Thomas Lynch, Jr, Arthur Middleton, and Edward Rutledge)
Find out more about the South Carolina State Great seal
Find out more about the South Carolina State Flag

1779 - First state governor – John Rutledge
1786 - Capital moved – from Charleston to Columbia
1788 - South Carolina entered the Union on May 23, 1788 and became the 8th state.
1830 - The first US Steam locomotive built for railroad use was put into service in the state.
1840 - The first American library house in a separate building was constructed in 1840 at the University of South Carolina in Columbia.
1852 - In February 1852 William Burkhalter Dorn discovered the second richest vein of gold in SC history on the site of the present town of McCormick.
1856 - The Stumphouse Mountain Tunnel was started in 1856 by a railroad company and is bored for more than a mile into the granite heart of fabled Stumphouse Mountain. The coming of the Civil War in 1859 ended the work on the project. Some years ago, Clemson University made Blue Mold Cheese in the tunnel successfully for the first time in the South.
1860 - Seceded from Union – December 20, 1860 (1st state to secede from the Union before the Civil War.)
1861 - The first engagement of the American Civil War occurred at Fort Sumter, April 12, 1861
1865 - First SC governor elected by popular vote – James Lawrence Orr (October 18, 1865)
1870 - David Robert Coker (1870-1938) conducted his early crop-improvement experiments on the family plantation in Hartsville. Beginning with 30 experimental cotton selections and methodically applying the latest techniques in the scientific breeding of crops, the work of Coker Experimental Farms played a great role in the agricultural revolution in the South.
1877 - End of Reconstruction – April 11, 1877
1886 - A noble Catawba Indian who befriended early Camden settlers, King Haiglar is often called "The Patron Saint of Camden." Today, he reigns over Camden in the form of a life-sized weather vane which graces the tower of what once was the circa-1886 Opera House.
1894 - The introduction of tobacco in 1894 rocketed Mullins into the Tobacco Capital of South Carolina. As many as 200 tobacco barns sprang up throughout the community. Warehouses were also constructed and the first tobacco sale took place on August 28, 1895.
1898 - The Lake City tobacco market was established in 1898, and has grown to become one of the two largest markets in South Carolina today.
1909 - Campbell's Covered Bridge is a wooden covered bridge in northeastern Greenville County, South Carolina, near the small town of Gowensville,and crosses Beaverdam Creek off Pleasant Hill Road. Campbell's Covered Bridge is the last remaining covered bridge in South Carolina. It is owned by Greenville County, which closed it to motorized traffic in the early 1980s. The bridge was added to the National Register of Historic Places on July 1, 2009.
1911 - "Carolina," words by Henry Timrod, music by Anne Custis Burgess picked as the South Carolina State Song
1919 - Last county formed – Allendale (1919)
1924 - The Yellow jessamine (Gelsemium sempervirens) was designated as the South Carolina State Flower
1927 - The Spartanburg Downtown Memorial Airport was the first airport in South Carolina opening in October 1927.
1929 - First woman elected to SC Senate – Mary G. Ellis from Jasper County
1934 - Find out more about the South Carolina State Poet laureate
1939 - The Palmetto tree, commonly known as the cabbage palmetto (Inodes palmetto) was designated as the South Carolina State Tree
1948 - The Carolina wren (Thryothorus ludovicianus) was designated as the South Carolina State Bird
1954 - On Nov 2, 1954 Strom Thurmond became the first US senator elected by write-in vote. Thurmond received 139,106 write-in votes to win his seat. He defeated Democratic nominee Edgar Brown, who received only 80,956 votes.
1960 - In-migration begins to exceed out-migration.
1965 - Public colleges integrated
1966 - Find out more about the South Carolina State Pledge to state flag
1969 -
1970 - Public K-12 schools integrated
1970 - First black state representatives elected in the 20th Century –
1972 -
1973 - Lake Jocassee is a 7,500-acre (30 km2), 300-foot (91 m) deep reservoir located in northwest South Carolina created by the state in partnership with Duke Power in 1973. The lake is commonly known for the clean and cold Appalachian mountain rivers that feed the lake to keep its waters cool and clear year-round. The Jocassee Dam, which forms the lake, is 385 feet (117 m) high and 1,750 feet (530 m) long. The lake is home to Devils Fork State Park.
1975 - First Republican governor since Reconstruction – James B. Edwards (1975)
1976 - The Wild turkey (Meleagris gallopavo) was designated as South Carolina State Wild game bird
1980 - Every few years, Irmo has a sighting of some kind of water monster that inhabits Lake Murray. The monster first 'surfaced' in 1973 when residents of Irmo and Ballentine saw a cousin of the Loch Ness Monster. It was described in The Independent News in 1980 as "a cross between a snake and something prehistoric."
1981 - The Board of Public Works in Gaffney built an elevated water storage tank in the shape of a peach.
1983 - First black state senator elected in the 20th Century – I. DeQuincy Newman (1983)
1984 -
1985 - The Boykin spaniel (Canis lupus familiaris) was selected as South Carolina State Dog
1987 - English was designated as South Carolina State Language
1988 -
1992 -

First black US Representative elected since Reconstruction – James E. Clyburn (1992)

1994 -
1995 - Tea becomes South Carolina State Hospitality beverage
1997 - The South Carolina Railroad Museum in Winnsboro, Fairfield County is the South Carolina State Railroad museum
1999 -
2000 -
2001 -
2002 - Find out more about the South Carolina State Tartan
2003 - The Goldenrod (Solidago altissima) was designated as South Carolina State Wildflower
2004 - South Carolina Tobacco Museum in Mullins is South Carolina State Tobacco museum
2006 -

Boiled peanuts is designated South Carolina State Snack food
Sweet grass basket was selected as South Carolina State Lowcountry handcraft

2009 -
2010 -
2011 -

Collard greens (Brassica oleracea) South Carolina State Vegetable
South Carolina Pecan Festival in Florence County is South Carolina State Pecan festival

2014 - The Columbian mammoth was designated as South Carolina State Fossil

More South Carolina History Firsts - South Carolina State Facts
County Information and County History
Abbeville, Aiken, Allendale, Anderson, Bamberg, Barnwell, Beaufort, Berkeley, Calhoun, Charleston, Cherokee, Chester, Chesterfield, Clarendon, Colleton, Darlington, Dillon, Dorchester, Edgefield, Fairfield, Florence, Georgetown, Greenville, Greenwood, Hampton, Horry, Jasper, Kershaw, Lancaster, Laurens, Lee, Lexington, Marion, Marlboro, McCormick, Newberry, Oconee, Orangeburg, Pickens, Richland, Saluda, Spartanburg, Sumter, Union, Williamsburg, York
State Facts
History Firsts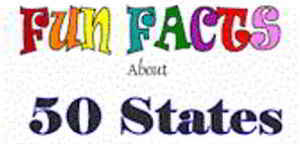 Britain's American colonies broke with their mother country in 1776 and were then recognized as the new nation of the United States of America following the Treaty of Paris in 1783. During the 19th and 20th centuries, 37 new states were added to the original 13 as the nation expanded across the North American continent and acquired a number of overseas possessions.
Colleges & Universities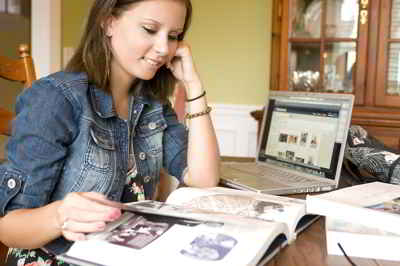 With access to over 8,500 schools to choose from!
Get Your Degree!
Find schools and get information on the program that's right for you.
Powered by Campus Explorer