Louisiana State Symbols
Louisiana State Symbols, Emblems, and Mascots

Louisiana is home to New Orleans and the famous Mardi Gras festival, and is part of the southern Gulf Coast and is rich with French, Spanish, and African heritages. From fine Cajun and Creole cuisine to vibrant jazz, from the moss-covered swamplands and Barrier Islands to the great Mississippi River, students can experience the diversity of US culture, history, and landscape.
Louisiana is situated in the Deep South. Louisiana, known as the "Pelican State," has a colorful history and was named in honor of King Louis XIV. A strong French influence is still evident throughout the Louisiana. Louisiana capital city is named Baton Rouge, French for "red stick," because the French-Canadian explorer Pierre Le Moyne d'Iberville visited the area in 1699 and observed a red cypress post. The state reptile is the alligator (Alligator mississippiensis).
Louisiana State Symbols contains descriptions and pictures of the state symbols, emblems, and mascots of the state, which can be quickly accessed. This resource guide represents many of Louisiana state facts such as Louisiana state symbols, the state flower, the state gemstone, the state insect, the state tree, the state bird, the state animal, the state flag that flies over Louisiana, and the capital, as well as many more symbols, emblems, and mascots. These types of state directories are designed to help children learn, and are often used by children in the public and private education system as well as home schooled children.
Symbols

Symbol Name - (Species)

American Folk Dance
Square Dance
Amphibian
Green Tree Frog
(Hyla cinerea)
Artist Laureate
Johnny O. Bell
Bird
Brown Pelican
(Pelecanus occidentalis)
Boat
Pirogue
RS 49:170.17
?170.17. State boat
There shall be an official state boat, which shall be the pirogue. The use of its likeness or image on official documents of the state and with the insignia of the state is hereby authorized.
Acts 2012, No. 134, ?1.
Cajun Creole Heritage

Cajun and Creole Culture: Hoop nets, castnets, and shrimp trawls

Christmas in the Country
Elizabeth, Louisiana
Colors
Blue, White and Gold
Crustacean
Crawfish
(Procambarus clarkii)
Cuisine
Gumbo
Cultural poem

by Paul Ott

Day
"Louisiana Day"
Dog
Catahoula Leopard Dog
(Ursus familiaris)
Doughnut
Beignet (ben_yay)
Drink
Milk
Emblem Of Military Service Display Over The State Capitol
Honor and Remember Flag
Environmental Song
"Gifts of the Earth"
Written by Frances LeBeau of East Carroll Parish
Fish
White Perch
Flag
State Flag
Flower
Magnolia
(Magnolia graniflora)
Fossil
Petrified Palmwood
(Palmoxylon sp.)
Fresh Water Fish
White Perch
(Pomoxis annularis)
Fruit
Strawberry
(Genus Fragaria)
Garden Week
First Week in June
Gateway to the
Atchafalaya Basin
St. Mary Parish
Gateway to Louisiana and America
Plaquemines Parish
RS 49:170.15
?170.15. Gateway to Louisiana and America; Plaquemines Parish
The parish of Plaquemines is hereby designated as the "Gateway to Louisiana and America".
Acts 2008, No. 781, ?1, eff. July 7, 2008.
Gemstone
Crassostrea virginica oyster shell (previously agate 1976-2011)
Insect
Honeybee
(Apis mallifera)
Jellies
Mayhaw Jelly and Louisiana Sugar Cane Jelly
Judicial Poem
"America, We The People"
Written by Sylvia Davidson Lott Buckley
Mammal
Black Bear
(Ursus americanus)
March Song
"Louisiana My Home Sweet Home"
Lyrics by Sammie McKenzie and Lou Levoy
Music by Castro Carazo
Meat Pie
Natchitoches Meat Pie
Motto
Union, justice, and confidence
Nicknames
"Pelican State"
Mineral
Agate
Musical Instrument
Diatonic Accordion
(Cajun accordian)
Museum of Natural History
Louisiana Museum of Natural History, at Louisiana State University, Baton Rouge
North Louisiana meal
WHEREAS, while culinary staples like fried catfish, fried chicken, and barbecue ribs; fresh greens, peas, and beans cooked with smoked neck bones and ham hocks; rice and gravy, potato salad, and fried okra; hot water cornbread and homemade biscuits; desserts like sweet potato pie, pecan pie, and pound cake; and cool drinks like sweet tea may be found throughout the length and breadth of Louisiana, North Louisiana chefs make special claims to these and certain other dishes as tasting best when prepared by chefs from "up north"; and - May 4, 2015
Painting
"Louisiana"
by Johnny O. Bell and Johnny F. Bell
Pledge of Allegiance
Pledge of Allegiance
Quarter
Louisiana State Quarter
Reptile
Alligator
(Alligator mississippiensis)
Saltwater Fish
Spotted Sea Trout or Speckled Trout
(Cynoscion nebulosus)
Senate Poem
"Leadership"
Written by Jean McGivney Boese
Seal
Great Seal
Song
"Give Me Louisiana"
Written by Doralice Fontane
Composed by Dr. John Croom
Song
"You Are My Sunshine"
Writen by Jimmie H. Davis and Charles Mitchell
Song for the
Hurricane Katrina
and Hurricane Rita
recovery effort
"Come Back to Louisiana," words and music by Jay Chevalier and Bobby Attwood
State Museum of
Natural History
Louisiana State University Museum of Natural History
Symbol
Fleur-de-lis
Tartan
Tartan
Troubadour for the Hurricane Katrina and Hurricane Rita relief efforts
Jay Chevalier
Tree
Bald cypress
(Taxodium distichum)
Uncle Earl's Hog Dog Trials
Uncle Earl's Hog Dog Trials
Vegetable
Sweet Potato
Vegetable Plant
Creole Tomato
Wild Flower
Louisiana Iris
(Giganticaerulia)
---
---
US State Symbols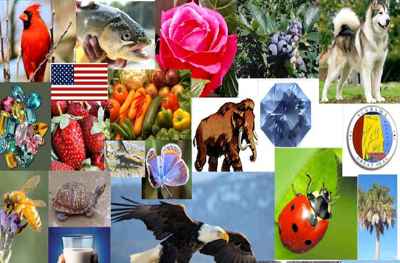 State symbols
represent things that are special to a particular state.
Colleges & Universities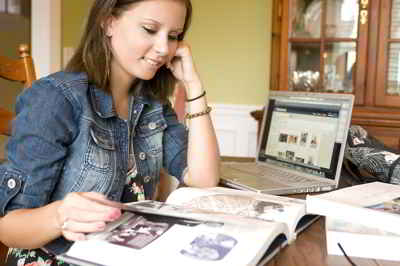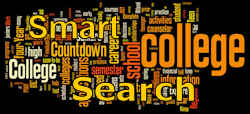 Get Your Degree!
Find schools and get information on the program that's right for you.
Powered by Campus Explorer