Arkansas State Song
"Arkansas (You Run Deep in Me)"
Written by Wayland Holyfield
Adopted in 1987.
"Arkansas (You Run Deep In Me)" was declared an Official State Song of Arkansas in 1987's House Concurrent Resolution No. 1003.
"Arkansas (You Run Deep in Me)"
October morning in the Ozark Mountains,
Hills ablazing like that sun in the sky.
I fell in love there and the fire's still burning
A flame that never will die.

Chorus

Oh, I may wander, but when I do
I will never be far from you.
You're in my blood and I know you'll always be.
Arkansas, you run deep in me.

Moonlight dancing on a delta levee,
To a band of frogs and whippoorwill
I lost my heart there one July evening
And it's still there, I can tell.

Repeat Chorus

Magnolia blooming, Mama smiling,
Mallards sailing on a December wind.
God bless the memories I keep recalling
Like an old familiar friend.

Repeat Chorus

And there's a river rambling through the fields and valleys,
Smooth and steady as she makes her way south,
A lot like the people whose name she carries.
She goes strong and she goes proud.

Repeat Chorus
Origin of Song: "Arkansas (You Run Deep in Me)"
Adopted by the 1987 General Assembly as an Official State Song.
Source: Informational booklet for Arkansas elementary school students distributed by the Secretary of State

Wayland Holyfield
Grammy-nominated Wayland Holyfield is one of Nashville's most acclaimed and successful songwriters, the writer or co-writer of over 40 Top Ten hits and 14 #1 songs.
"When you write a song," observes Wayland Holyfield, "you're writing a very edited version of a short story." He should know-he's written many of the best-loved "stories" in country music. Holyfield is proudest, he says, of "Could I Have This Dance," which he co-wrote with Bob House. Recorded by Anne Murray, it was a highlight on the Urban Cowboy soundtrack in 1980 and has since become a favorite wedding song.
Holyfield was born in Mallettown, Arkansas, in 1942. He completed his formal education in the state's schools, ultimately earning a degree in marketing from the University of Arkansas. He moved to Nashville in 1972. In 1973, he had his first Top 5 hit-Johnny Russell's "Rednecks, White Socks And Blue Ribbon Beer," which Holyfield co-wrote with Bob McDill and Chuck Neese. Two years later, Don Williams took the Arkansan's "You're My Best Friend" to No. 1.
A remarkably prolific writer, Holyfield can lay claim to such other high-charters as "Some Broken Hearts Never Mend," "Till The Rivers All Run Dry," "Nobody Likes Sad Songs" (with Bob McDill), "Don't Count The Rainy Days," "Only Here For A Little While" (with Richard Leigh), "Down In Tennessee," "She Reminded Me Of You," "(Wish I Had A) Heart Of Stone" and "I'll Do It All Over Again."
In 1993, he sang his composition "Arkansas, You Run Deep In Me" at President Bill Clinton's inauguration. He has long been active in protecting songwriters' rights and was the first writer member from Nashville to serve on the board of ASCAP, the performance rights association. Holyfield was elected to the Nashville Songwriters Hall of Fame in 1992.
Courtesy of the Nashville Songwriter's Foundation
---
State Songs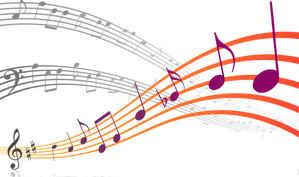 Forty-nine states of the United States (all except New Jersey) have one or more state songs, selected by the state legislature as a symbol of the state.