Arkansas State Language
English Language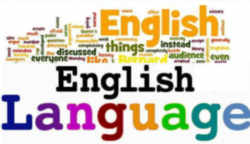 Adopted in 1987.
The English Language was adopted in 1987 as the state language of the state of Arkansas.
Arkansas Law
The law designating English language as the official Arkansas state language is found in the Arkansas Code, Title 1, Chapter 4, Section 1-4-117.
TITLE 1. General Provisions.
CHAPTER 4. State Symbols, Motto, Etc
SECTION 1-4-117. Official language.

1-4-117. Official language.
(a) The English language shall be the official language of the State of Arkansas.
(b) This section shall not prohibit the public schools from performing their duty to provide equal educational opportunities to all children.
History. Acts 1987, No. 40, § 1; 1987, No. 77, § 1.
---