Arkansas State Waltz
"Arkansas Waltz"
Music by Bill Urfer
Written by Bill Urfer and Cletus Jones
Adopted in 1971.
"Arkansas Waltz," music by Bill Urfer, words by Bill Urfer and Cletus Jones (By State Senate Resolution No. 24)
"Arkansas Waltz"
Origin of Waltz: "Arkansas Waltz"
No serious challenge to the status of "Arkansas"was mounted until 1971, when the state Senate voted to designate "Arkansas Waltz"by Bill Urfer of Heber Springs (Cleburne County) and Cletus Jones of Benton (Saline County) as the official state waltz. The song extolled Arkansas's scenery, its agriculture, and even the athletic prowess of its flagship college teams:

Your teams win almost every game

Those Hogs and Indians are hard to tame

When you hear the call they've got the ball

That's Arkansas.

You might not know the name, but Cletus "Slim"Jones has a connection with Arkansas history that only he can claim - that of singing and co-writing the Official Arkansas Waltz, as unanimously decreed March 10, 1971, by the Arkansas Senate.
ARKANSAS WALTZ; w Shirley Babb, w & m Billy Urfer. 2 p. ? Billy Urfer; 17Sep69; EU138213.
---
State Songs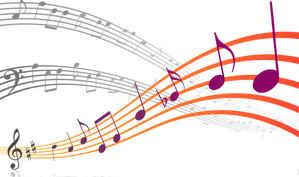 Forty-nine states of the United States (all except New Jersey) have one or more state songs, selected by the state legislature as a symbol of the state.