Kentucky State Sports Car
Corvette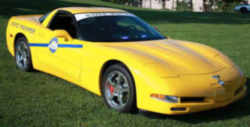 Adopted in 2010

A house bill signed by Kentucky Gov. Steve Beshear in 2010 designed the Chevrolet Corvette as the official car of the Bluegrass state. The two-seat sports car has been built at GM's Bowling Green assembly plant for nearly 30 years and the National Corvette Museum's home is across the street from the factory.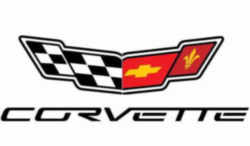 LOUISVILLE, Ky. (WDRB Fox 41) - For 30 years it's been manufactured exclusively in Kentucky. Now its the state's official sports car. Tuesday afternoon on the hood of a Corvette, Governor Steve Beshear performed a ceremonial signing of House Bill 104, which designates the iconic car as the official state sports car of Kentucky.

Production of the Corvette moved to Bowling Green from Saint Louis in 1981. The plant currently has just under 500 workers and is the only General Motors plant in the state.

"GM and Corvette is one reason that Kentucky ranks 3rd in the country in light vehicle production building almost ten percent of all the cars that are manufactured in the United States of America," said Governor Steve Beshear.

The Corvette plant is also a tourist attraction as some 50,000 people visit the plant each year, in addition to the visitors to the Corvette Museum across the street.

Kentucky Law
The law designating the Corvette as the official Kentucky state sport car is found in the Kentucky Revised Statutes, Title 1, Chapter 2, Section 2.106.
TITLE I - SOVEREIGNTY AND JURISDICTION OF THE COMMONWEALTH.
CHAPTER 2 - CITIZENSHIP, EMBLEMS, HOLIDAYS, AND TIME.

2.106 State sports car.
The Corvette is named and designated the official state sports car of Kentucky.
Effective: July 15, 2010
History: Created 2010 Ky. Acts ch. 174, sec. 1, effective July 15, 2010.
---