Kentucky State Almanac: Facts and Figures
Quick Facts, Figures, and Overview of the State of Kentucky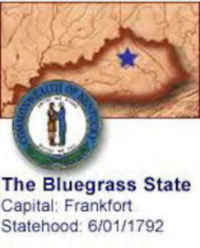 Kentucky is officially Commonwealth of Kentucky, one of the East South Central states of the US. Kentucky is part of Appalachia. Kentucky borders seven states, from the Midwest and the Southeast. West Virginia lies to the east, Virginia to the southeast, Tennessee to the south, Missouri to the west, Illinois and Indiana to the northwest, and Ohio to the north and northeast. Only Missouri and Tennessee, both of which border eight states, touch more states. Kentucky's name comes from the Wyandot Indian name for "plain" in reference to the central plains of the state.
Kentucky was mainly a farming state until the mid-20th century, when services and manufacturing became the leading economic activities. Kentucky prides itself on producing some of the nation's best tobacco, horses, and whiskey. Corn, soybeans, wheat, fruit, hogs, cattle, and dairy products are among the agricultural items produced.
Among the manufactured items produced in the state are motor vehicles, furniture, aluminum ware, brooms, apparel, lumber products, machinery, textiles, and iron and steel products. Kentucky also produces significant amounts of petroleum, natural gas, fluorspar, clay, and stone. However, coal accounts for 85% of the total mineral income.

Official Name
Kentucky
Capital
Frankfort
Nicknames
Bluegrass State ... and more
Motto
Motto Latin
"United we stand, divided we shall fall"
"Deo gratiam habeamus"
Location
Region
38.19077 N, 084.86520 W
Appalachia
Southern
Constitution Ratified
1891
Statehood
June 01, 1792
15th state
Population
4,339,367 (2010)
101.73 sq. mi.
25th
Largest City
(by population)
10 largest cities (2010):Louisville/Jefferson County,1 566,503; Lexington-Fayette,2 295,803; Bowling Green, 58,067; Owensboro, 57,265; Covington, 40,640; Hopkinsville, 31,577; Richmond, 31,364; Florence, 29,951; Georgetown, 29,098 Henderson, 28,757
Bordering States
North: Indiana, Ohio, and Illinois
(Ohio River forms the state's entire Northern boundary)
East: West Virginia and Virginia (Big Sandy and Tug Fork rivers form much of the Eastern border)
South: Tennessee
West: Missouri (Mississippi River forms the Western boundary)
Major Industry
agriculture (tobacco, corn, peanuts, wheat), mining (anthracite coal), horse-raising, whiskey manufacturing, automobile and truck manufacturing, chemical manufacturing
Major Rivers
Ohio River, Mississippi River, Cumberland River, Kentucky River, Green River
Major Lakes
Lake Cumberland, Kentucky Lake, Lake Barkley
Kentucky Counties
120 Counties in Kentucky
Largest County
(by population)
Jefferson County
741,096 (2010)
385 sq. mi.
Largest County
(by area)
Pike County
787 sq. mi.
State forests
53 (5,809 ac.)
State parks
52
Presidential Birthplace
Abraham Lincoln was born in Hardin County (now called Larue County) on February 12, 1809 (he was the 16th US President, serving from 1861 to 1865).
Electoral Votes
8
US Congress
2 Senators; 6 Representatives
Time Zone
Eastern Standard Time
Zip Codes
NANPA
State Quick Facts
Census Bureau Quick Facts
---
Kentucky Climate and Weather

Kentucky's temperate climate means that no season is out of the question for a visit. We recommend April-May and September-October as the prime times for comfortable temperatures and humilities. April readings range from the mid 40s to mid 60s F/6-17 C with May running 52-78 F/11-25 C. Fall high temperatures are a little warmer. Summer is the most humid season (with occasional short-lived hot spells). Winter snowstorms are seldom paralyzing: Depending on the area, the snow may disappear fairly quickly.
Highest Temperature
114 degrees
July 28, 1930 - Greensburg
Lowest Temperature
-34 degrees
January 28, 1963 - Cynthiana
Avg. Temp:
High - Low
87.6 degrees
23.1 degrees

Kentucky Points of Interest

Kentucky's most visited attractions include the Blue Grass region and its thoroughbred horse farms, Churchill Downs and Louisville, Cumberland Gap National Park, the "Land Between The Lakes" National Recreational Area, Abraham Lincoln's birthplace near Hodgenville, Mammoth Cave, Shaker Village of Pleasant Village, the George S. Patton, Jr., Military Museum at Fort Knox, and Old Fort Harrod State Park.

Kentucky Highest, Lowest, and Mean Elevations (Feet)

Mean Elevation: 750 feet
Highest Point: Black Mountain: 4,139 feet

Black Mountain runs along the Kentucky-Virginia border through Harlan and Bell counties. The highest point in Kentucky, 4,145 feet above sea level, is on Black Mountain near Lynch in Harlan county

Lowest Point:
Mississippi River
257 feet

Kentucky Land Area (Square Miles)

Geographic Center
In Marion County, 3 mi. NNW of Lebanon
Longitude: 84°30.4'W
Latitude: 37°21.5'N
Total Area
40,409.02 sq. mi.
37th
Land Area
39,728.18 sq. mi.
98.32%
Water Area
680.85 sq. mi.
1.68%
Forested Land Area
49.9%
Dimensions
(Length - Width)
380 miles - 140 miles
County Information and County History
Adair, Allen, Anderson, Ballard, Barren, Bath, Bell, Boone, Bourbon, Boyd, Boyle, Bracken, Breathitt, Breckinridge, Bullitt, Butler, Caldwell, Calloway, Campbell, Carlisle, Carroll, Carter, Casey, Christian, Clark, Clay, Clinton, Crittenden, Cumberland, Daviess, Edmonson, Elliott, Estill, Fayette, Fleming, Floyd, Franklin, Fulton, Gallatin, Garrard, Grant, Graves, Grayson, Green, Greenup, Hancock, Hardin, Harlan, Harrison, Hart, Henderson, Henry, Hickman, Hopkins, Jackson, Jessamine, Johnson, Kenton, Knott, Knox, LaRue, Laurel, Lawrence, Lee, Leslie, Letcher, Lewis, Lincoln, Livingston, Logan, Lyon, Madison, Magoffin, Marion, Marshall, Martin, Mason, McCracken, McCreary, McLean, Meade, Menifee, Mercer, Metcalfe, Monroe, Montgomery, Morgan, Muhlenberg, Nelson, Nicholas, Ohio, Oldham, Owen, Owsley, Pendleton, Perry, Pike, Powell, Pulaski, Robertson, Rockcastle, Rowan, Russell, Scott, Shelby, Simpson, Spencer, Taylor, Todd, Trigg, Trimble, Union, Warren, Washington, Wayne, Webster, Whitley, Wolfe, Woodford
Almanac Online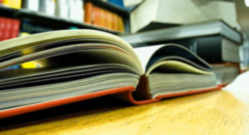 Information on people & places that make US a great place to live, visit, or study.