Alabama State Poet Laureates
Honorary Office of Poet Laureate of Alabama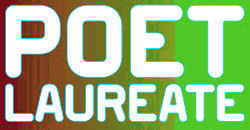 Act No. 92 of the 1931 Alabama Legislature created the honorary office of Poet Laureate of Alabama. The poet laureate is designated by the Alabama Writers' Conclave, a voluntary organization of Alabama historians, playwrights, fiction writers, poets, and newspaper writers. The Writers' Conclave designates a suitable candidate and upon the election of a nominee by a majority of the membership at any annual meeting, the name is certified to the governor. The governor then issues a commission to the poet laureate.
The term of office of the poet laureate was initially indeterminate. The term was changed to 4 years by a constitutional amendment to the constitution of the Alabama Writers' Conclave that became effective in 1983. This amendment also limits the the poet laureate to one 4-year term and requires that a poet laureate nominee have resided in Alabama for at least 15 years. Membership in the Alabama Writers' Conclave is not a requirement for nomination as poet laureate.
Andrew Glaze (born April 21, 1920) is an American poet, playwright, and novelist. About him, Robert Frost wrote, "I have high hopes for Mr. Glaze". Although much of Glaze's poetry reflects his coming of age in the South, and eventual return there, he also lived in New York City for 31 years. The poetry he wrote during this time captured a verbal photograph of life in Manhattan, and while living there he became part of a circle of poets that included Oscar Williams, Norman Rosten, John Ciardi, and William Packard.
Born in Nashville, Tennessee, on April 21, 1920, Andrew Louis Glaze III moved to Birmingham at an early age with his parents, Andrew Louis Glaze II, a physician, and Mildred Ezell Glaze, and his brother and sister. Glaze attended the Lakeview, Ramsay, and Webb schools before he went on to Harvard University, where he graduated cum laude in 1942. He then served four years as a first lieutenant in the U.S. Army Air Force in France before returning briefly to Stanford University in 1946.
During the next nine years, Glaze worked as a court reporter for theBirmingham Post-Herald, where he gained experience that inspired him to write one of the most important poems of his career, "I Am The Jefferson County Courthouse," which would be the title poem for his 1981 book. In 1949, he married Dorothy Elliott, with whom he had two children. Glaze eventually became disillusioned by what he witnessed as a court reporter, especially the violence directed toward civil rights demonstrators and the actions of the Ku Klux Klan. In addition, he became fearful of reprisal for testimony that he gave favoring two black men against a deputy sheriff. As a result, in 1957 Glaze relocated to New York City, where he was employed as a press officer for the British Tourist Authority and where many of his most important poems, influenced by life in the city, initially appeared and were widely acclaimed. He and his first wife divorced in 1959. In 1962, he married former professional dancer Adriana Keathley. His first book of poetry,Damned Ugly Children, was published in 1966. Glazes' poems treat love, family, marital relations, death, the artist, the city, politics, and himself as artist, usually in verse without rhythm or formal rhyme scheme. He writes both short lyric poetry and longer poems bordering on the epic.
Influenced by numerous poets, Glaze uses wit and humor to ask readers to reexamine their assumptions about human behavior, compassion, and beauty. Although Glaze writes extensively about Birmingham in poems such as "I Am The Jefferson County Courthouse," "Machine of Years," "Blind Workman," and "Red Mountain," he does not consider himself so much a southern poet as an American poet, mainly because his move to New York City enabled him to enter the mainstream of American writing and nurtured a wider perspective. Several of Glaze's plays have been produced, but not published.
Glaze has received Poetry magazine's Eunice Tietjens Award, and the American Library Association included his book Damned Ugly Children in its Notable Books List for 1966. Library Journal chose I Am the Jefferson County Courthouse as one of the best small press titles of 1981. He has won a National Hackney Award, and his selected poems, Someone Will Go On Owing, received the Best Book of the Year Award from the Southeastern Booksellers' Association in 1998. He was also the first recipient of the ABA Online Award the same year.
Sue Brannan Walker is known nationally and internationally for her poetry, as well as for her critical articles on poets and writers such as James Dickey, Marge Piercy, Margaret Atwood, Carson McCullers. As Editor and Publisher of Negative Capability, she has published numerous Alabama poets and writers, providing them a greater audience and some of them their first opportunity to be published. She has continued this work since 1981- a distinguished effort recognized by Writer's Digest when it ranked Negative Capability Third in the Nation in Poetry in the early 1990s out of approximately 2700 markets.
Her poetry, prose works, and community service have deservedly garnered numerous awards, grants, and fellowships. She has published five volumes of poetry with a sixth due out this Fall. Her latest collection is Blood Will Bear Your Name, which won Book of the Year from Alabama State Poetry Society and which was nominated for a Pulitzer Prize.
She also serves as the chair of the University of South Alabama English Department. Dr. Walker's current works in progress as of 2003 include: a study of Deep ecology in James Dickey's work; a novel on the 1878 yellow fever epidemic in Mobile, Alabama; a biography of Jefferson Davis in sonnets; and work on Flannery O'Connor and Kate Chopin.
Helen Norris, a native of Montgomery and a graduate of the University of Alabama with bachelor's and master's degrees, is the author of four novels, four collections of short stories, and two books of poetry. Her fiction and plays have received a number of awards, with stories translated into Chinese, Polish, Dutch, and Tamil. Two novels were Book Club selections. HBO made a movie of her story, "The Christmas Wife," which is aired every season. PBS is airing another story, "The Cracker Man." She has received four O. Henry Awards, a Pushcart Prize, two Andrew Lytle awards, the four Christian Book Association awards, the Penwomen's Biennial Award, and was a finalist for the Pen/Faulkner Award and the Los Angeles Times Fiction Award.
Her two books of poetry, Whatever Is Round and Rain Pulse, were each chosen Poetry Book of the Year by the Alabama State Poetry Society. She was elected poet laureate by the Alabama Writer's Conclave and commissioned by Governor Don Siegelman in 1999.
Norris married and reared two children. Her surviving child, a son, now a lawyer, has given her three grandsons. She attended Duke University, then taught English at Huntingdon College for thirteen years, after which she resigned to resume writing.
Helen Friedman Blackshear assumed her position as Poet Laureate of Alabama on January 1, 1995. She was commissioned by the governor on September 27, 1995.
Mrs. Blackshear, widow of William Mitchell Blackshear, was born June 5, 1911, and is a native of Tuscaloosa, Alabama. She graduated from Agnes Scott College in 1931 and received an M.A. from the University of Alabama in 1931. Her thesis, Robert Loveman: Belated Romanticist was published in hardback by the University of Alabama Press and is in the Alabama Collection Library. She served as president of the Alabama Writers' Conclave in 1986; Poet of the Year, corresponding secretary and second vice president for the Alabama State Poetry Society; and a member of the National Federation of State Poetry Societies. She is also a member of Creative Writers of Montgomery, Press and Authors Club, secretary of the Montgomery Arts Council for 6 years, and in 1990, served as president of the Montgomery branch of the National League of American Penwomen, Inc.
Mrs. Blackshear makes her home in Montgomery where she taught high school English for 35 years. She is listed in Contemporary Authors and Don Marquis' Who's Who: St. James Register Personalities of the South. Her publications include: Mother Was a Rebel (non-fiction); Southern Smorgasbord, a collection of essays; and The Creek Captives and Other Alabama Stories, published in 1975, enlarged and republished in 1990 by Black Belt Press and will soon have a third edition. She has published 5 books of poems, the most recent being And Time Remembered, Selections and Earthbound; articles in The Georgia Review; and poems in "little" magazines including Negative, Capability and The Lyric. In 1993 she published a book about 3 generations of her father's family entitled From Peddler to Philanthropist: The Friedman Story.
Helen Blackshear died in Tuscaloosa on November 11, 2003.
Ralph Hammond, native of Alabama's Big Wills Valley, was the seventh Poet Laureate of Alabama. Hammond's published works began with his memories of World War II. His military war correspondence service earned him five battle stars for his reporting. Upon returning home he penned his memoir entitled My GI Achin' Back. At different times Mr. Hammond served as Governor James "Big Jim" Folsom's press secretary and chief of staff and publicity director for the state. He is also a former mayor of Arab, Alabama.
Mr. Hammond has served as president of the Alabama State Poetry Society and the Alabama Writers' Conclave. Having served in several positions on the executive board of the National Federation of Poetry Societies, Inc., he is serving his second year as the national president of the organization. Ralph Hammond has numerous publications to his credit. They include: Ante-Bellum Mansions of Alabama, (1951); Philip Hamman: Man of Valor, (1976); Clods of the Valley, (1940, chapbook); A Tyro Spinning, (1941, chapbook); Song of Appalachia, (1982); How High the Stars, (1982); Upon the Wings of the Wind, (1982); One Golden Apple a Day, (1982); Collected Poems, (1983); Wisdom Is, (1984); Edging Through the Grass, (1985); Where Eagles Fly By, (1984, chapbook); A Land Set Free, (1984); A Transient on the Way, (1984, chapbook); Alabama Poets: A Contemporary Anthology, (Editor. 1990); Blossoms, (1990); Upper Alabama Poems Out of Light, (1993); and Crossing Many Rivers, (1993). Currently Mr. Hammond is working on a collection on the life of Vincent Van Gogh.
In 1992, Livingston University conferred upon Ralph Hammond an honorary doctor of letters degree. He makes his home in Arab.
Morton D. Prouty, a native of Illinois, was the sixth Poet Laureate of Alabama. He served as president of the Alabama State Poetry Society and for several years he served as the editor of its annual publication The Sampler. He gave numerous workshops for the Alabama Writers' Conclave. He was a member of the American Academy of Poets and the National Federation of State Poetry Societies, Inc. Mr. Prouty was a widely published, award winning poet. His published works include: Sparks on the Wind, (1961); Footsteps on the Mountain, (1969); The Pharisee, (1975); To a Young Mariner, (1983); The Heavens Are Telling, (1986); and The Edge of Time, (1986). In 1991 the First Presbyterian Church of Florence published a small book of poems, Poems for Peace, which the author selected from his collected works.
Morton Dennison Prouty, Jr. a long-time resident of Florence, Alabama, died on October 24, 1992.
Carl Patrick Morton is the fifth person to hold the honorary title of Poet Laureate of Alabama. Mr. Morton was commissioned by Lieutenant Governor William Baxley. His credits include the presidency of the National Federation of State Poetry Societies, Inc., the presidency of the Alabama State Poetry Society, and two terms as president of the Alabama Writers' Conclave. He also served as a member of the Advisory Council of the Auburn University School of Arts and Sciences.
Carl Morton was a state and national award winning poet. His work appeared in various poetry journals. In 1976 Carl Morton, Richard Beyer, and Marjorie Lees Linn, with assistance and support from Ann Carolyn Cates and Isabel Morton, introduced the BEYMORLIN SONNET to national recognition. The BEYMORLIN SONNET is defined as follows: Shakespearian of Italian form, with rhymes at end of lines as usual, but also with another set of rhymes at the beginning of each line within first two syllables; i.e. a separate rhyme scheme followed through each line of the sonnet at both the beginning and ending of each line. Morton is the author of two volumes of poetry, Desiring Stone and An Occasional Tyger. In 1984, Morton and 5 other poets published a collective poetry book entitled Scrod I.
Mr. Morton was born in Leeds, Alabama, on June 7, 1920 and died February 20, 1994 at Helena, Alabama.
William Young Elliott was born April 18, 1902, in Leeds, Alabama. He later lived in Birmingham and Huntsville. He was named Alabama's fourth poet laureate in August 1975. Governor George C. Wallace commissioned Mr. Elliott. He was given an Litt. D. by L'Universite Libre Asie (the Free University of Asia) in Karachi, Pakistan, on November 30, 1976. He was also given an Litt. D. from World University (affiliated with University of Danzig, New York) by World Poerty Society International, Madras, in November 1975. These degrees were awarded in absentia.
Elliott's published works include: Skylights 1, 2, and 3; Wings; Voices; Sisu and His Children; and Lizzie, Love Letters of a Young Confederate Soldier. More than 350 of Elliott's poems, stories, and articles have appeared in print.
Mr. Elliott makes his home in Huntsville.
Bert Henderson, Alabama's third poet laureate, was born Elbert Calvin Henderson on November 8, 1903, in Glenwood, Alabama. Governor John Patterson commissioned Dr. Henderson in a ceremony held on December 21, 1959.
Dr. Henderson's published works include: House of Paradoxes, (1941); Bright Armor, (1950); Blame Noah, (1951); Eternal Symphony, (1956); The Immortal Legions, (1966) and The Ultimate Harvest. Henderson's biographical sketch appeared in the International Who's Who in Poetry, 1974-1975. He won a national award given by CBS as well as other prizes and awards given by radio. His works were printed in numerous literary publications.
Dr. Henderson died on September 15, 1974.
Mary B. Ward, born in Selma, became the second Poet Laureate of Alabama in June 1954. Governor Gordon Persons commissioned her on November 21, 1954. Mrs. Ward served as president of the Alabama Writers' Conclave and was one of the members who worked diligently to establish the laureateship for the state.
Mrs. Ward wrote under various pen names including Linn Latham, Amy Atchison, and Jack Ordway. She also served as an editor of the literary magazine Gammadion, as a contributing editor to Yankee Humor and Poetry Forum, and as a feature writer for The Birmingham News. Among some of the publications that published Mary Ward's poetry are: The Saturday Evening Post, Saturday Review of Literature, Sewanee Quarterly, The New York Times, and The Washington Star.
Dr. Samuel Minturn Peck, a native of Tuscaloosa, became the first poet laureate on June 12, 1930. Governor Bibb Graves accepted the recommendation of the Alabama Writers' Conclave and the legislature passed the poet laureate bill on March 5, 1931.
Dr. Peck's first published work was entitled Caps and Bells, (1886). His other works include: Rings and Love Knots, (1892); Rhymes and Roses, (1895); Fair Women of Today, (1895); The Golf Girl, (1899); Alabama Sketches, (1902); Maybloom and Myrtle, (1910); and The Autumn Trail, (1925). Dr. Peck also published 25 stories and was widely published in the daily presses.
Dr. Peck remained Poet Laureate of Alabama until his death on May 3, 1938.
Sources:
Text provided by Ann Moon Rabb, Immediate Past President of the Alabama Writers' Conclave. Information on the first 4 poets laureate was compiled from the research done by Irma Russell Cruse. Information on the most recent poets laureate compiled from research completed by Ann Moon Rabb. February 12, 1996.
Acts of Alabama, 1931
Alabama Law
The law designating a honorary office of Poet Laureate of Alabama the Code of Alabama, Title 1, Chapter 2 Section 1-2-15
Title 1 - GENERAL PROVISIONS.
Chapter 2 - STATE SYMBOLS AND HONORS.
Section 1-2-15 - Poet Laureate.

Universal Citation: AL Code § 1-2-15 (2013)
Section 1-2-15
Poet Laureate.

There shall be the honorary office of Poet Laureate of Alabama.

The Writers' Conclave, a voluntary organization of Alabama historians, playwrights, fiction writers, poets and newspaper writers, may at any annual meeting of said Writers' Conclave, designate a suitable person to hold the honorary office of Poet Laureate of Alabama; and, upon the election of a nominee by a majority of the membership present and voting, the same may be certified to the Governor of Alabama by the president of said Writers' Conclave as duly elected to the position, whereupon the Governor shall issue a commission to said Poet Laureate, bearing the Great Seal of the State of Alabama.

The term of office of Poet Laureate of Alabama shall be indeterminate. Vacancies shall be filled by the method described in the preceding paragraph.

No salary or other emoluments of a monetary nature shall be paid to the Poet Laureate of Alabama by the state by virtue of said office.

The Poet Laureate of Alabama may be entitled to wear upon his person as an insignia of the office a small gold medal simulating in design an open book, upon which may be inscribed the title of the office, the name of the incumbent and the date of the commission issued by the Governor, said medal to be provided by the Alabama Writers' Conclave from its own funds.
(Acts 1931, No. 92, p. 168; Code 1940, T. 55, §9.)
---