Connecticut State Poet Laureate
Dick Allen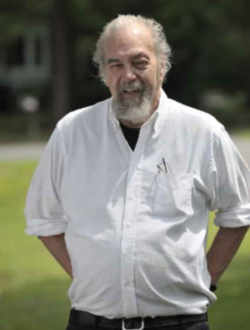 Adopted in 2001
State Poet Laureate for 2010 - 2015 is Dick Allen. Dick Allen, one of America's leading poets, is preeminent among poets who encourage new sensibilities in poetry and who have brought to contemporary poetry a large array of subjects other than the "self" and styles other than confessional free verse.

A masterful poet of wide reputation, Allen has published in the nation's premier journals including Poetry, the New Yorker, Atlantic Monthly, Hudson Review, New Republic, and New Criterion, as well as in scores of national anthologies. He has published seven poetry collections and won numerous awards including a Pushcart Prize, the Robert Frost prize, fellowships from the National Endowment for the Arts and Ingram Merrill Poetry Foundation, and six inclusions in The Best American Poetry annual volumes. Allen's most recent collection, Present Vanishing: Poems (Sarabande Books), received the 2009 Connecticut Book Award for Poetry.

An acclaimed public speaker and poetry reader, Allen has led poetry workshops and seminars and served as a judge for various competitions and selection committees in Connecticut (including Poetry Out Loud State Finals in 2007 and a POL workshop for teachers in 2009) and at the national level.

His poems have been featured on Poetry Daily and Garrison Keillor's Writer's Almanac and in Ted Kooser's American Life in Poetry, as well as recently on the national websites of Tricycle, where he was a guest poet writing on Zen Buddhism and poetry, and on the Smartish Pace poetry website.

Prior to his early retirement, Allen was Charles A. Dana Professor of English and Director of Creative Writing at the University of Bridgeport (UB) where he taught from 1968 to 2001. During his distinguished teaching career, he was highly regarded and well-loved by students of all ages - particularly for his generosity of spirit and ability to mentor and nurture both beginning and accomplished poets. While at UB, he directed the University's Visiting Writers Series (open to the general public) which brought fifty of the nation's leading poets to Connecticut, and created and taught a wide range of courses, including international poetry and fiction, to a diverse student body.

Past State Poet Laureates
2007-2010 John Hollander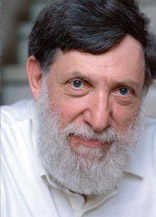 John Hollander is an inspiring presence in American literary life and one of the nation's most distinguished poets. Since receiving the Yale Younger Poets Prize in 1958 for his first collection of poems, A Crackling of Thorns, Mr. Hollander has produced an unparalleled body of work that is widely acclaimed for its brilliance, virtuosity and originality. This includes twenty-two books of poetry, several works of criticism, and numerous anthologies, as well as books for children and operatic and lyric works with composers such as Milton Babbitt and Elliott Carter.
Beyond his impressive history of publication, Mr. Hollander is a renowned educator, having taught at Yale University for decades until his retirement in 2003. His collection, Rhyme's Reason, is the definitive handbook for teaching poetry and has influenced generations of students. A dazzling and inspiring lecturer, he has spoken to audiences of every sort and devoted countless hours to promoting an appreciation of poetry among the larger public. He has also written extensively about the relations between poetry and visual art, and poetry and music.
Hollander's many honors and awards include the Bollingen Prize, the Levinson Prize and the MLA Shaughnessy Medal, as well as fellowships from the MacArthur Foundation, the Guggenheim Foundation and the National Endowment for the Arts. A former chancellor of the Academy of American Poets and member of the American Academy of Arts and Letters, he received the 1997 Connecticut Governor's Arts Award.
2001-2006 Marilyn Nelson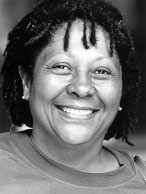 Marilyn Nelson, of Storrs, was appointed State Poet Laureate by the Connecticut Commission on the Arts on June 28, 2001. She will serve a five-year term in the honorary position, which was created by the General Assembly to recognize a Connecticut poet of the highest distinction. She succeeds Leo Connellan, and his predecessor, James Merrill.

Marilyn Nelson is the author of six books of poetry, two children's collections, and several chapbooks. Her work has also appeared in numerous anthologies and literary collections. She has been described as "a poet of stunning power, able to bring alive the most rarified and subtle of experiences."
1996-2001 Leo Connellan
1985-1995 James Merrill
Connecticut Law
The law designating the State poet laureate as the official Connecticut state poet laureate is found in the Connecticut General Statutes, Title 3, Chapter 32, Section 3-110f.
TITLE 3. STATE ELECTIVE OFFICERS.
CHAPTER 32. SECRETARY.
SECTION 3-110f. State poet laureate.

Sec. 3-110f. State poet laureate. The Department of Economic and Community Development, with recommendations of the Culture and Tourism Advisory Committee, may appoint a state poet laureate.

(P.A. 85-221; June 30 Sp. Sess. P.A. 03-6, S. 210(e); P.A. 04-20, S. 3; 04-205, S. 5; May Sp. Sess. P.A. 04-2, S. 30; P.A. 11-48, S. 128.)

History: June 30 Sp. Sess. P.A. 03-6 and P.A. 04-20 replaced State Commission on the Arts with Connecticut Commission on Arts, Tourism, Culture, History and Film, effective August 20, 2003; P.A. 04-205, effective June 3, 2004, and May Sp. Sess. P.A. 04-2, effective May 12, 2004, both replaced Connecticut Commission on Arts, Tourism, Culture, History and Film with Connecticut Commission on Culture and Tourism; P.A. 11-48 replaced "Connecticut Commission on Culture and Tourism"with "Department of Economic and Community Development, with recommendations of the Culture and Tourism Advisory Committee", effective July 1, 2011.
---