Connecticut State Troubadours
Kristen Graves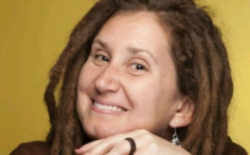 (2007-2008)
Adopted in 1991
The honorary position of State Troubadour was established in 1991 by the Connecticut Legislature. The State Troubadour functions as an ambassador of music and song and to promote the State of Connecticut through song during public performances. The Commission on Culture & Tourism (CCT) designates a resident singer/songwriter to serve as the State Troubadour every two years.
The State Troubadour for 2013-2015 is Kristen Graves
2013-2015 Kristen Graves
Kristen Graves is a singer/songwriter and activist from Fairfield, CT. With catchy songs, funny stories and inspiring lyrics, Kristen performs approximately 175 shows a year throughout the country. She has four albums, as well as a Christmas CD and two EPs to her credit.

In addition to a rigorous performing schedule, Kristen makes sure to focus time on humanitarian efforts through different organizations. "In 2001, I took a trip to a children's home in Mexico to volunteer for a week. The kids that I met there, and the things I experienced in seven short days changed the entire course of my life."

Currently, Kristen spends about three months of her year volunteering with Simply Smiles, a Connecticut-based charity run by her husband, Bryan Nurnberger. "I play benefit concerts whenever I can. I have a few non-profits that I'm really passionate about and to me, the combination of arts and service makes perfect sense."

Kristen also has a political passion. "During the 2012 election things got so mean and nasty. I thought it would be funny to start my own political party called the Just Be Nice Party. I'd mention it at shows as a joke, and people started asking if they could join!" Kristen now has a website for the Just Be Nice Party. It's a page that lists small non-profits that take on a variety of social issues. And she's determined to grow the party during the next two years.

"During my time as the State Troubadour, I want to take the opportunity to encourage artists of all ages to not only make great art, but take things a step further outside of themselves and use that art to inspire change. "When we all do our part to use our talents and make the world a better place, beautiful things happen."
Past State Troubadour
2011-2012 Chuck Costa
Charles (better known as Chuck) Costa of Madison is a singer-songwriter with a wide range of experience who plays regularly at folk festivals, coffeehouses, clubs, and theaters across Connecticut, New England and the United States. He projects a fresh and honest voice and is a thoughtful and engaging performer who connects well with audiences of all ages in a variety of musical settings. Review panelists unanimously agreed that Chuck's lyrics, music and performance skills are of the highest caliber.
Chuck has released numerous recordings and independent albums and has been featured on NPR's "All Songs Considered." He has opened for some of the country's most respected folk singer-songwriters. A regular performer at festivals from New York, Tennessee to Colorado, he has shared the stage with diverse artists including Pete Seeger.

In addition to performing and recording, Chuck has taught and conducted workshops in schools, libraries, and camps. He takes his role as an educator seriously and believes that tapping the creative potential of young people - engaging them to write, compose and perform original music - is one of his most important goals.

"Chuck's music and songs will serve as an inspiration for Connecticut citizens of all ages, "said Karen Senich, Executive Director of the Connecticut Commission on Culture & Tourism. "We are fortunate to count him among our rich and talented pool of state artis
2009-2010 Lara Herscovitch
Lara Herscovitch of north Guilford is an award-winning, modern singer-songwriter, who masterfully blends modern acoustic/folk with pop, jazz, blues and Latin influences. She has worked and traveled extensively and has a deep appreciation for and understanding of the importance of global issues and cultural diversity.

She has been called "captivating" (Smother.net) and "a remarkable performer" (WSHU Profiles in Folk). Lara "masterfully" (Womenfolk.net) merges soulful melodies with "perfect wordcrafting" (New Haven Advocate) and "keen intelligence" (The Chronicle). She is "above and beyond the pack" with a voice "clear and smooth like expensive liquor" (Northeast Performer).

Lara was trained as a policy social worker, and has worked in the US, Latin America and Asia, on behalf of disadvantaged individuals ­ focusing on education, community development, human services, and juvenile justice. Echoes of this work, including personal and global themes and questions of equity and social justice resonate in her music.

Herscovitch recently released her fourth CD, "Through A Frozen Midnight Sky," produced by John Jennings (Mary Chapin Carpenter). She tours extensively throughout the U.S. eastern seaboard and beyond.

"Her voice and performance style had me captivated right away. She truly stands out in a crowd of rising folksingers" (Valley Folk, Elmira NY); "the more you listen, the more you will like what she does" (Green Man Review); it is "pure musical poetry" (The Courier).
2007-2008 Pierce Campbell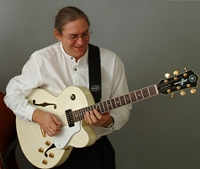 Pierce Campbell is a versatile singer/songwriter who plays acoustic and electric guitar, mandolin, tenor banjo, bass and harmonica. As a solo artist, his musical style includes original folk, Celtic, sea song, American folk, pop classic and jazz influences. Campbell has released five solo CDs, including his latest, Songs of the Sea, and appears in more than 260 shows annually at a variety of venues throughout the Northeast. He also performs with the Irish group The Kerry Boys for which he writes, sings and plays mandolin, banjo and guitar; and with The Funky Butt Jazz Band, a traditional New Orleans style ensemble.

Campbell consistently receives high praise for his talent and diverse musical background. "Pierce Campbell writes memorable, engaging songs, sings with a deep, resonant voice, and plays melodic finger style guitar," wrote Steve Givens in Acoustic Guitar magazine. "[His most recent release] ranges from touching ballads and sing-alongs to ragtime numbers and ... spine-tingling instrumentals."

A reviewer for the New Haven Advocate wrote, "For years he's been one of the area's preeminent folkies. Campbell's an accomplished guitarist ... his introspection, which is amplified by his subtly detailed playing style, is his fortune."
2005-2006 Thomasina Levy
2003-2004 Dennis Waring
2001-2002 Kevin Briody
1999-2000 Hugh Blumenfield
1998 Jeff and Synia McQuillan
1997 Sally Rogers
1996 Mike Kachuba
1995 Bill Pere
1994 Phil Rosenthal
1993 Sandy and Caroline Paton
1991-1992 Tom Callinan
Connecticut Law
The law designating the official state troubadour of Connecticut is found in the Connecticut General Statutes, Title 3, Chapter 32, Section 3-110h.
TITLE 3. STATE ELECTIVE OFFICERS.
CHAPTER 32. SECRETARY.
SECTION 3-110h. State troubadour.

Sec. 3-110h. State troubadour. There shall be an official state troubadour. The Department of Economic and Community Development shall biennially designate a troubadour to serve in the position.

(P.A. 91-157; June Sp. Sess. P.A. 99-1, S. 49, 51; June 30 Sp. Sess. P.A. 03-6, S. 210(e); P.A. 04-20, S. 3; 04-205, S. 5; May Sp. Sess. P.A. 04-2, S. 30; P.A. 11-48, S. 129.)

History: June Sp. Sess. P.A. 99-1 required troubadour to be designated biennially, rather than annually, effective July 1, 1999; June 30 Sp. Sess. P.A. 03-6 and P.A. 04-20 replaced state Commission on the Arts with Connecticut Commission on Arts, Tourism, Culture, History and Film, effective August 20, 2003; P.A. 04-205, effective June 3, 2004, and May Sp. Sess. P.A. 04-2, effective May 12, 2004, both replaced Connecticut Commission on Arts, Tourism, Culture, History and Film with Connecticut Commission on Culture and Tourism; P.A. 11-48 replaced "Connecticut Commission on Culture and Tourism"with "Department of Economic and Community Development", effective July 1, 2011.
---