Tennessee State Almanac: Facts and Figures
Quick Facts, Figures, and Overview of the State of Tennessee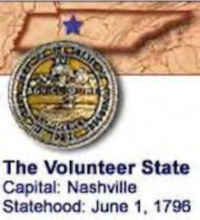 Tennessee is one of the East South Central states of the US. The state of Tennessee covers a total area of 42,143 square miles (109,247 square kilometers) and its neighboring states are Kentucky, North Carolina, Virginia, Alabama, Georgia, Mississippi, Missouri, and Arkansas, making a total of eight border states, the highest number of any other state (tied with Missouri). Tennessee was named after the Little Tennessee River. Originally "Tanasi" the river took its name from two Cherokee villages on its banks.
The state is now predominantly industrial; the majority of its population lives in urban areas. Among the most important products are chemicals, textiles, apparel, electrical machinery, furniture, and leather goods. Other lines include food processing, lumber, primary metals, and metal products. The state ranks high in the production of marble, zinc, pyrite, and ball clay.
Tennessee's largest crop is soybean, contributing about 11% to the state's total agricultural receipts. The state is also a leading tobacco producer. Other farming income is derived from livestock and dairy products, as well as greenhouse and nursery products and cotton.
Official Name
Tennessee
Capital
Nashville
Nicknames
Volunteer State ...and more
Motto
Agriculture and commerce
Location
Region
36.17155 N, 086.78482 W
Appalachia
Southern
Constitution Ratified
1870
Statehood
June 01, 1796
16th state
Population
6,346,105 (2010)
138.02 sq. mi.
16th
Largest City
(by population)
10 largest cities (2010est.): Memphis, 646,889; Nashville-Davidson,1 626,681; Knoxville, 178,874; Chattanooga, 167,674; Clarksville, 132,939; Murfreesboro, 108,755; Jackson, 65,211; Johnson City, 63,152; Franklin, 62,487; Bartlett, 54,613
Bordering States
North: Kentucky and Virginia
East: North Carolina
South: Georgia, Alabama, and Mississippi
West: Arkansas and Missouri (Mississippi River forms the Western boundary)
Major Industry
mining (coal), electrical power, enriched uranium production, music, automobile manufacturing, farming (tobacco, cattle, soybeans, cotton), walking horses, tourism
Major Rivers
Tennessee River, Mississippi River, Cumberland River, Clinch River, Duck River
Major Lakes
Kentucky Lake, Norris Lake, Chickamauga Lake, Cherokee Lake, Tims Ford Reservoir
Tennessee Counties
95 Counties in Tennessee
Largest County
(by population)
Shelby County
927,644 (2010)
755 sq. mi.
State forests
15 (162,371 ac.)
State parks
54
Largest County
(by area)
Shelby County
755 sq. mi.
Electoral Votes
11
US Congress
2 Senators; 9 Representatives
Time Zone
Central Standard Time
Zip Codes
NANPA
State Quick Facts
Census Bureau Quick Facts
---
Tennessee Climate and Weather

Tennessee tends to be hot and humid in the summer, though the higher you go into the mountains, the cooler it gets. Temperatures range 66-90 F/19-32 C June-August, but the humidity climbs with them. Expect thunderstorms in summer, especially in July in the Smoky Mountains. The Smokies are comfortably warm on summer days with cool nights.

Spring and autumn see cooler temperatures, 70-85 F/21-29 C, and a slight drop in humidity mean more comfortable touring.

Winters are mild (seldom below 10 F/-12 C), but they're often wet. Snow rarely lasts more than a few days except in the mountains. April-May temperatures range 53-87 F/11-30 C (42-76 F/5-24 C in the Smokies), though spring weather can be unsettled.


Highest Temperature
113 degrees
Aug 9, 1930 - Perryville
Lowest Temperature
-32 degrees
December 30, 1917 - Mountain City
Avg. Temp:
High - Low
91.5 degrees - 27.8 degrees

Tennessee Points of Interest

Tennessee's natural beauty, mild weather and southern hospitality are a great combination.

Not-to-be-missed attractions include Lookout Mountain; Civil War battlefields and monuments; Dollywood, Graceland and Beale Street in Memphis; the Grand Ole Opry and Opryland in Nashville; the American Museum of Atomic Energy at Oak Ridge; Great Smoky Mountains National Park; the Hermitage (Andrew Jackson's home), and much, much more.

Tennessee Highest, Lowest, and Mean Elevations (Feet)

Mean Elevation: 900 feet

Highest Point: Clingmans Dome: 6,643 feet

Rising 6,643 feet above the Great Smoky Mountains, Clingman's Dome is the highest point along the Appalachian Trail and provides a 360°view of the surrounding mountains. From it's 54 foot observation tower the average viewing distance is about 22 miles, but on a clear pollution free day, views can amplify as far as 100 miles into 7 states.

Lowest Point:
Mississippi River
178 feet

Tennessee Land Area (Square Miles)

Geographic Center
In Rutherford County, 5 mi. NE of Murfreesboro
Longitude: 86°37.3'W
Latitude: 35°47.7'N
Total Area
42,143.27 sq. mi.
36th
Land Area
41,217.12 sq. mi.
Water Area
926.15 sq. mi.
2.19%
Forested Land Area
51.6%
Dimensions
(Length - Width)
440 miles - 120 miles
County Information and County History
Anderson, Bedford, Benton, Bledsoe, Blount, Bradley, Campbell, Cannon, Carroll, Carter, Cheatham, Chester, Claiborne, Clay, Cocke, Coffee, Crockett, Cumberland, Davidson, De Kalb, Decatur, Dickson, Dyer, Fayette, Fentress, Franklin, Gibson, Giles, Grainger, Greene, Grundy, Hamblen, Hamilton, Hancock, Hardeman, Hardin, Hawkins, Haywood, Henderson, Henry, Hickman, Houston, Humphreys, Jackson, Jefferson, Johnson, Knox, Lake, Lauderdale, Lawrence, Lewis, Lincoln, Loudon, Macon, Madison, Marion, Marshall, Maury, McMinn, McNairy, Meigs, Monroe, Montgomery, Moore, Morgan, Obion, Overton, Perry, Pickett, Polk, Putnam, Rhea, Roane, Robertson, Rutherford, Scott, Sequatchie, Sevier, Shelby, Smith, Stewart, Sullivan, Sumner, Tipton, Trousdale, Unicoi, Union, Van Buren, Warren, Washington, Wayne, Weakley, White, Williamson, Wilson
Almanac Online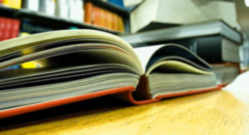 Information on people & places that make US a great place to live, visit, or study.