Nebraska State Facts - Nebraska History Firsts
Catch up on your state trivia with these Nebraska history firsts and interesting fun facts about the state.
Official Name
Nebraska
Capital
Lincoln
Location
Region
40.81640 N, 096.68817 W
Rocky Mountains
Constitution Ratified
October 12,1875
Statehood
March 01, 1867
37th state
Number of Counties
93 Counties in Nebraska
Largest County
(by population)
Douglas County
463,585
331 sq. mi.
1823 - The first permanent white settlement was established at Bellevue
1872 J. Sterling Morton proposed a holiday to promote the planting of trees in Nebraska. The first "Arbor Day"- in which an estimated 1 million trees were planted- was celebrated on April 10, 1872. By 1920, 45 states had adopted the holiday.

1882 - Buffalo Bill Cody held his first rodeo in North Platte, Nebraska July 4, 1882.
1895 - The goldenrod was declared the state flower on April 4, 1895.
1917 - Father Edward Flanagan founded Boys Town in Omaha, Nebraska in 1917.
1921 - John G. Neihardt (1881-1973), named by 1921 Nebraska Legislature as Nebraska State Poet laureate
1922 - The world's largest exhibited mammoth skeleton was found on a farm in Lincoln County in 1922. Originating from the Late Pleistocene Era, "Archie" is on display at the University of Nebraska State Museum.
1925 - Find out more...Nebraska State Flag
1927 - Edwin E. Perkins of Hastings invented the powered soft drink Kool-Aid.
1929 - Western meadowlark was adopted as Nebraska State Bird
1932 - The cost of the Nebraska Capitol building was $ 9,800,440.07. The construction job came in under budget and the building was paid for by the time it was completed.
1937 - Nebraska is the only state with a nonpartisan, unicameral legislature. Promoted by Senator George Norris for its efficiency, cost-effectiveness and ability to eliminate secretive conference committee meetings common in bicameral legislatures, Nebraska has been governing by a single-house legislature since 1937.
1945 - Nebraska state nickname used to be the "Tree Planter's State", but was changed in 1945 to the "Cornhusker State".
1950 - Omaha became the home of the College World Series.
1963 - Nebraska became one of the first states to provide the entire state with educational television.
1967 -
1969 - The Little bluestem was selected as Nebraska State Grass
1972 - The Cottonwood was selected as Nebraska State Tree
1975 - The Honeybee was adopted as Nebraska State Insect
1979 - Holdredge series was adopted as Nebraska State Soil
1981 - The White-tailed deer was selected as Nebraska State Mammal
1982 - William Kloefkorn, of Lincoln, was named Nebraska's first state poet by proclamation of Gov. Charles Thone on Sept. 11, 1982.
1986 - In Nebraska, for the first time ever, two women ran against each other for governorship of a state.
1997 -
1998 -

Platte River was selected as Nebraska State River The Platte River symbolized the area long before Nebraska became a state. The Platte is called a braided river because it has many channels and looks like a braid when seen from an airplane. The river's name is from a French word meaning flat. The word Nebraska comes from the Oto Indian name for the river.
Kool-Aid was adopted as Nebraska State Soft drink

2003 - On June 22 a record-setting hailstone with a circumference of 18.75 inches fell in Aurora. The storm left craters of up to 14 inches in the ground and caused roughly $500,000 in property damage and one million dollars in crop damage.
More Nebraska History Firsts & State Facts
Nebraska was once called "The Great American Desert".
The Lied Jungle located in Omaha is the world's largest indoor rain forest.
Nebraska is the only state in the union with a unicameral (one house) legislature.
The 911 system of emergency communications, now used nationwide, was developed and first used in Lincoln, Nebraska.
Mutual of Omaha Corporate headquarters is a public building built with 7 floors underground.
The world's only museum dedicated to Fur Trading is located at Fort Atkinson near Blair.
There are five army forts open to the public in Nebraska: Atkinson, Kearny, Hartsuff, Sidney, and Robinson.
One of the greatest American novelists, Willa Cather, grew up on a farm near Red Cloud and later attended the University of Nebraska.
Lake McConaughy is Nebraska's largest lake and one of its most popular recreation areas. The lake is formed by Kingsley Dam which was completed in 1941. It was built to provide water for irrigation and to produce electric power.
The Sand Hills in central and north central Nebraska consist of grass-covered sand dunes and cover one-quarter of the state. The Nebraska Sandhills cover about 18,000 square miles or nearly one-fourth of the state. Much of the Sandhills is not suitable for farming, but the native grasses that grow there provide an excellent pasture for cattle and horses. In the valleys, grass is cut, stacked, and fed to the cattle in the winter.
The Ogallala aquifer, which stretches as far south as Texas, is Nebraska's primary source of irrigation water
Nebraska State motto: "Equality before the law."
The Naval Ammunition Depot located in Hastings was the largest US ammunition plant providing 40% of WWII's ammunition.
The Lied Jungle located in Omaha is the world's largest indoor rain forest.
Nebraska is the birthplace of the Reuben sandwich.
Spam (canned meat) is produced in Fremont.
Nebraska has the US's largest aquifer (underground lake/water supply), the Ogalala aquifer.
Nebraska has more miles of river than any other state.
The Union Pacific's Bailey Yards, in North Platte, is the largest rail classification complex in the world.
Nebraska is the only state in the union with a unicameral (one house) legislature.
Nebraska was the first state to complete its segment of the nations mainline interstate system, a 455 mile stretch of four lane highway.
Nebraska is both the nation's largest producer and user of center pivot irrigation.
The Oregon Trail is a symbol Nebraska shares with other western states. Many paintings like this one, and other works of art, commemorate the pioneers' journey to the west. The Oregon Trail is a 2,200-mile (3,500 km) historic east-west large wheeled wagon route and emigrant trail that connected the Missouri River to valleys in Oregon. The eastern part of the Oregon Trail spanned part of the future state of Kansas and nearly all of what are now the states of Nebraska and Wyoming. The western half of the trail spanned most of the future states of Idaho and Oregon. Oregon Trail reenactment at Scotts Bluff.
Scott's Bluff, like Chimney Rock, was a landmark on the Oregon Trail. Pioneers crossed the barrier through Mitchell Pass. The ruts left by their wagons can still be seen here.
Nebraska's Chimney rock was the most often mentioned landmark in journal entries by travelers on the Oregon Trail. Chimney Rock is a well known symbol of Nebraska. It was an important landmark for pioneers on the Oregon Trail. Today many tourists visit the site in Morrill County. Pictures of Chimney Rock have appeared on such different things as automobile license plates and the masthead of the Nebraska Trailblazer.
Nebraska has more underground water reserves than any other state in the continental US
Marlon Brando's mother gave Henry Fonda acting lessons at the Omaha Community Playhouse.
Lincoln County is the origin of the world's largest "Wolly Mammoth" elephant fossil.
Weeping Water is the nations largest limestone deposit and producer.
Mutual of Omaha Corporate headquarters is a public building built with 7 floors underground.
The Nebraska Cornhuskers have been to a record 27 consecutive bowl games and 27 consecutive winning seasons.
The University of Nebraska Cornhusker football team has produced more Academic All-Americans than any other Division I school.
In Blue Hill, Nebraska, no female wearing a 'hat that would scare a timid person' can be seen eating onions in public.
The world's first college course about radio personality Rush Limbaugh is taught at Bellevue University in Nebraska.
Origin of Nebraska's Name: From an Oto Indian word meaning flat water.
The largest porch swing in the world is located in Hebron, Nebraska and it can sit 25 adults.
The world's largest hand-planted forest is Halsey National Forrest near Thedford, Nebraska
The world's only museum dedicated to Fur Trading is located at Fort Atkinson near Blair.
The famous architect, Edward Durrell Stone, designed the Stuhr Museum near Grand Island, Nebraska.
The University of Nebraska-Lincoln weight room is the largest in the country. It covers three-fourths of an acre.
Chevyland USA near Elm Creek, Nebraska is the only museum dedicated to a single line of cars.
The largest Kolache Festival in the world is located in Prague, Nebraska.
Cozad, Nebraska is located on the 100th Meridian where the humid east meets the arid west.
Union Pacific Railroad's museum is headquartered in Nebraska.
There are five army forts open to the public in Nebraska: Atkinson, Kearny, Hartsuff, Sidney, and Robinson. The Pine Ridge country is in northwestern Nebraska. The eroded hills and buttes make it one of the state's most prominent and memorable geographic features. Fort Robinson State Park is located there.
Sidney, Nebraska was the starting point of the Black Hills Gold Rush.
Antelope and Buffalo are counties in Nebraska named after animals.
Dr. Harold Edgerton of Aurora, Nebraska is the inventor of the strobe light.
Kearney, Nebraska is located exactly between Boston and San Francisco.
County Information and County History
Adams, Antelope, Arthur, Banner, Blaine, Boone, Box Butte, Boyd, Brown, Buffalo, Burt, Butler, Cass, Cedar, Chase, Cherry, Cheyenne, Clay, Colfax, Cuming, Custer, Dakota, Dawes, Dawson, Deuel, Dixon, Dodge, Douglas, Dundy, Fillmore, Franklin, Frontier, Furnas, Gage, Garden, Garfield, Gosper, Grant, Greeley, Hall, Hamilton, Harlan, Hayes, Hitchcock, Holt, Hooker, Howard, Jefferson, Johnson, Kearney, Keith, Keya Paha, Kimball, Knox, Lancaster, Lincoln, Logan, Loup, Madison, McPherson, Merrick, Morrill, Nance, Nemaha, Nuckolls, Otoe, Pawnee, Perkins, Phelps, Pierce, Platte, Polk, Red Willow, Richardson, Rock, Saline, Sarpy, Saunders, Scotts Bluff, Seward, Sheridan, Sherman, Sioux, Stanton, Thayer, Thomas, Thurston, Valley, Washington, Wayne, Webster, Wheeler, York
---
State Facts & History Firsts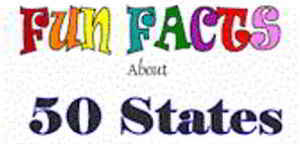 History firsts and fun facts!
Colleges & Universities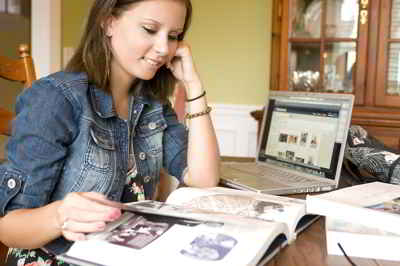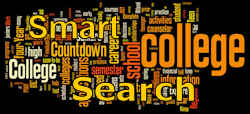 Get Your Degree!
Find schools and get information on the program that's right for you.
Powered by Campus Explorer