Illinois State Almanac: Facts and Figures
Quick Facts, Figures, and Overview of the State of Illinois
Illinois is one of the East North Central states of the US. Illinois is the fifth most populous and twenty-fifth largest state in the entire United States. The state is a major transportation hub, boasting major US cities like Chicago and Springfield. It is bordered by Wisconsin to the north, Iowa and Missouri to the west, Kentucky to the south and Indiana to the east, and the Wabash and Ohio Rivers on the southeast and south. Illinois's name is Algonquin for "tribe of superior men"
The landscape of the country can be divided into three major regions : the Central Plains, The Shawnee Hills and the Gulf Coastal Plain.
Illinois was transformed into a leading manufacturing region in the late 19th century but continued as a major producer of farm commodities. Chicago, a great metropolis on Lake Michigan, is Illinois's principal economic and cultural center. Today, Illinois stands high in manufacturing, coal mining, agriculture, and oil production. The state's manufactures include food and agricultural products, transportation equipment, chemicals, industrial machinery, and computer equipment. The sprawling Chicago district (including a slice of Indiana) is a great iron and steel producer, meat packer, grain exchange, and railroad center. Chicago is also famous as a Great Lakes port.
Illinois is a leading producer of soybeans, corn, and hogs. Other agricultural commodities include cattle, wheat, oats, sorghum, and hay.

Official Name
Illinois
Capital
Springfield
Nicknames
Prairie State ... and more
Motto
State sovereignty, national union
Location
Region
39.78143 N, 089.64465 W
Midwest
Northeastern
Constitution Ratified
1970
Statehood
December 03, 18182
1st state
Population
12,830,632 (2010)
223.40 sq. mi.
5th
Largest City
(by population)
10 largest cities (2010): Chicago, 2,695,598; Aurora, 197,899; Rockford, 152,871; Joliet, 147,433; Naperville, 141,853; Springfield, 116,250; Peoria, 115,007; Elgin, 108,188; Waukegan, 89,078; Cicero, 83,891
Bordering States
North: Wisconsin
North East: Lake Michigan
East: Indiana (Wabash River forms part of the Eastern boundary)
South: Kentucky (Ohio River forms the Southern boundary)
West: Missouri and Iowa (Mississippi River forms the Western boundary)
Major Industry
agriculture (corn, soybeans, wheat, oats, barley, rye, sorghum), cattle, manufacturing, mining
Major Rivers
Mississippi River, Ohio River, Illinois River, Wabash River
Major Lakes
Lake Michigan, Rend Lake
Illinois Counties
102 Counties in Illinois
Largest County
(by population)
Cook County
5,194,675 (2010)
946 sq. mi.
Largest County
(by area)
Mclean County
1,184 sq. mi.
Public use areas
186 (275,000 ac.)
Presidential Birthplace
Ronald Wilson Reagan was born in Tampico on February 6, 1911 (he was the 40th US President, serving from 1981 to 1989)
Electoral Votes
21 (as of the 2004 Presidential Election)
US Congress
2 Senators; 20 Representatives (19 Representatives as of the 2002 election)
Time Zone
Central Standard Time
Zip Codes
NANPA
State Quick Facts
Census Bureau Quick Facts
---
Illinois Climate and Weather

Illinois has four distinct seasons, ranging from cold winters to hot, somewhat humid summers. By far the best time to visit is May-October, when temperatures are mild and fairly predictable. In winter, temperatures may vary as much as 20 degrees F/11 C in an hour, and the wind can make very cold temperatures even colder - and more dangerous (dress very warmly if you're visiting then).

Northern Illinois averages 25 F/-4 C in January, 75 F/24 C in July.

Southern Illinois averages 36 F/2 C in January and 79 F/26 C in July.

Central Illinois gets more than its share of ice storms during the winter and tornadoes during spring and summer.

The Chicago area within 3 mi/5 km of Lake Michigan tends to get much more snow than the rest of the city because of the "lake effect."

Highest Temperature
117 degrees
July 14, 1954 - East St. Louis
Lowest Temperature
-36 degrees
January 5, 1999 - Congerville
Avg. Temp:
High - Low
87.1 degrees
9.8 degrees

Illinois Points of Interest

Illinois offers a diverse array of attractions including statewide historical points-of-interest, professional sports (baseball, basketball, football and soccer), non-stop shopping venues, summer and winter outdoor activities, a growing wine country and world class museums.

Some of the most visited sites in Illinois include Wrigley Field, Shedd Aquarium, Adler Planetarium, Starved Rock State Park, Black Hawk historic site, the home of Mormon leader Joseph Smith in Nauvoo, the homes of Ulysses S. Grant, Ronald Reagan and Abraham Lincoln, and Chicago's Field Museum, Magnificent Mile and Sears Tower.

Illinois Highest, Lowest, and Mean Elevations (Feet)

Mean Elevation: 600 feet
Highest Point: Charles Mound: 1,235 feet

Charles Mound, hill, an ancient burial mound 1,241 ft. (378 m) high, NW Illinois, near the Wisconsin line. In a land of plains, Charles Mound stands as the tallest natural feature in Illinois at 1,235 feet above sea level.

Lowest Point:
Mississippi River
279 feet

Illinois Land Area (Square Miles)

Geographic Center
In Logan County, 28 mi. NE of Springfield
Longitude: 89°18.4'W
Latitude: 40°0.8'N
Total Area
57,914.38 sq. mi.
25th
Land Area
55,583.58 sq. mi.
95.98%
Water Area
2,330.79 sq. mi.
4.02%
Forested Land Area
12.1%
Dimensions
(Length - Width)
390 miles - 210 miles
County Information and County History
Adams, Alexander, Bond, Boone, Brown, Bureau, Calhoun, Carroll, Cass, Champaign, Christian, Clark, Clay, Clinton, Coles, Cook, Crawford, Cumberland, De Witt, DeKalb, Douglas, DuPage, Edgar, Edwards, Effingham, Fayette, Ford, Franklin, Fulton, Gallatin, Greene, Grundy, Hamilton, Hancock, Hardin, Henderson, Henry, Iroquois, Jackson, Jasper, Jefferson, Jersey, Jo Daviess, Johnson, Kane, Kankakee, Kendall, Knox, Lake, LaSalle, Lawrence, Lee, Livingston, Logan, Macon, Macoupin, Madison, Marion, Marshall, Mason, Massac, McDonough, McHenry, McLean, Menard, Mercer, Monroe, Montgomery, Morgan, Moultrie, Ogle, Peoria, Perry, Piatt, Pike, Pope, Pulaski, Putnam, Randolph, Richland, Rock Island, Saline, Sangamon, Schuyler, Scott, Shelby, St. Clair, Stark, Stephenson, Tazewell, Union, Vermilion, Wabash, Warren, Washington, Wayne, White, Whiteside, Will, Williamson, Winnebago, Woodford
Almanac Online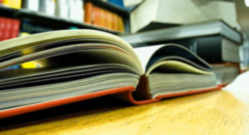 Information on people & places that make US a great place to live, visit, or study.