Missouri State Almanac: Facts and Figures
Quick Facts, Figures, and Overview of the State of Missouri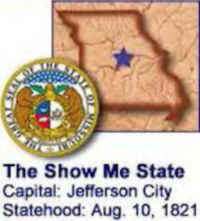 Missouri is one of the West North Central states. Missouri borders eight different states, as does its neighbor, Tennessee. No state in the US touches more than eight states. Missouri is bounded on the north by Iowa; on the east, across the Mississippi River, by Illinois, Kentucky, and Tennessee; on the south by Arkansas; and on the west by Oklahoma, Kansas, and Nebraska (the last across the Missouri River). Missouri is the 18th most populous state in the United States and the 21st largest. Missouri gets its name from a tribe of Sioux Indians of the state called the Missouri's. The word "Missouri" often has been construed to mean "muddy water" but the Smithsonian Institution Bureau of American Ethnology has stated it means "town of the large canoes," and authorities have said the Indian syllables from which the word comes mean "wooden canoe people" or "he of the big canoe."
Missouri was traditionally dependent on agriculture, but Missouri's economy in the 1990s was dominated by service industries and manufacturing, especially of aircraft and road motor vehicles. Service industries provide more income and jobs than any other segment, and include a growing tourism and travel sector. Wholesale and retail trade, manufacturing, and agriculture also play significant roles in the state's economy. The state's top agricultural products include grain, sorghum, hay, corn, soybeans, and rice. Missouri also ranks high among the states in cattle and calves, hogs, and turkeys and broilers. A vibrant wine industry also contributes to the economy.
Official Name
Missouri
Capital
Jefferson City
Nicknames
Show Me State ... and more
Motto
Salus Populi Suprema Lex Esto (The welfare of the people shall be the supreme law)
Location
Region
38.57190 N, 092.19045 W
Midwest
Northwestern
Constitution Ratified
1945
Statehood
August 10, 1821
24th state
Population
5,988,927 (2010)
81.21 sq. mi.
17th
Largest City
(by population)
10 largest cities (2010): Kansas City, 459,787; St. Louis, 319,294; Springfield, 159,498; Independence, 116,830; Columbia, 108,500; Lee's Summit, 91,364; O'Fallon, 79,329; St. Joseph, 76,780; St. Charles, 65,794; St. Peter's, 52,757
Bordering States
North: Iowa (Missouri River forms the Northwestern boundary)
East: Illinois, Kentucky, and Tennessee (Mississippi River forms most of the Eastern boundary)
South: Arkansas
West: Oklahoma, Kansas, and Nebraska
Major Industry
farming (corn, soybeans), mining (zinc, lead), aircraft equipment, cars, beer
Major Rivers
Mississippi River, Missouri River, Osage River
Major Lakes
Lake of the Ozarks, Table Rock Lake, Clearwater Lake, Lake Wappapello
Missouri Counties
115 Counties in Missouri
Largest County
(by population)
St. Louis County
991,830 (2008)
508 sq. mi.
Largest County
(by area)
Texas County
1,179 sq mi.
State parks and historic sites
81
Presidential Birthplace
Harry S. Truman was born in Lamar (near Joplin) on May 8, 1884 (he was the 33rd US President, serving from 1945 to 1953).
Electoral Votes
11
US Congress
2 Senators; 9 Representatives
Time Zone
Central Standard Time
Zip Codes
NANPA
State Quick Facts
Census Bureau Quick Facts
---
Missouri Climate and Weather

May and June temperatures in Missouri run 53-84 F/11-28 C, but be prepared for occasional heavy rain. July temperatures can go up into the 90s F/32+ C, with uncomfortable humidity (52%-86%), though humidity levels tend to be highest in the early, cooler part of the day. Fall is usually a few degrees warmer than spring, and the weather is more settled. In the southeastern part of the state, expect more rain in spring and fall, while the northwest gets more rain in the summer. Winter weather, though cold, is rarely severe. January temperatures range from 19 to 44 F/-7 to 6 C.
Highest Temperature
118 degrees
July 10, 1954 - Warsaw and Union
Lowest Temperature
-40 degrees
February 13, 1905
Avg. Temp:
High - Low
90.5 degrees
19.4 degrees

Missouri Points of Interest

The Branson entertainment venues; the jazz clubs, shopping and steaks in Kansas City; Gateway Arch, Italian food, and many points-of-interest in St. Louis; Hannibal's Mark Twain experience; the Truman home and museum sites in Independence; Lake of the Ozarks' family vacation opportunities, and professional baseball, football and hockey games; the country-music shows of Branson; Bass Pro Shops national headquarters (Springfield); the Gateway Arch at the Jefferson National Expansion (St. Louis); and the Pony Express and Jesse James museums (St. Joseph). The state's different lake regions also attract fishermen and sun-seekers from throughout the Midwest.


Missouri Highest, Lowest, and Mean Elevations (Feet)

Mean Elevation: 800 feet
Highest Point: Taum Sauk Mountain: 1,772 feet

Almost 1.5 billion years ago, volcanic eruptions of hot ash settled and cooled to form rhyolite. Erosion has left only the roots of these mountains behind, now dotted by oak-hickory forest and rocky glades. Taum Sauk Mountain literally stands above others as the highest point in Missouri, rising to 1,772 feet located in the St. Francois Mountains.

Lowest Point:
St. Francis River
230 feet

Missouri Land Area (Square Miles)

Geographic Center
In Miller County, 20 mi. SW of Jefferson City
Longitude: 92°37.9'W
Latitude: 32°48.9'N
Total Area
69,704.31 sq. mi.
21st
Land Area
68,885.93 sq. mi.
Water Area
818.39 sq. mi.
1.17%
Forested Land Area
31.9%
Dimensions
(Length - Width)
300 miles - 240 miles
County Information and County History
Adair, Andrew, Atchison, Audrain, Barry, Barton, Bates, Benton, Bollinger, Boone, Buchanan, Butler, Caldwell, Callaway, Camden, Cape Girardeau, Carroll, Carter, Cass, Cedar, Chariton, Christian, Clark, Clay, Clinton, Cole, Cooper, Crawford, Dade, Dallas, Daviess, DeKalb, Dent, Douglas, Dunklin, Franklin, Gasconade, Gentry, Greene, Grundy, Harrison, Henry, Hickory, Holt, Howard, Howell, Iron, Jackson, Jasper, Jefferson, Johnson, Knox, Laclede, Lafayette, Lawrence, Lewis, Lincoln, Linn, Livingston, Macon, Madison, Maries, Marion, McDonald, Mercer, Miller, Mississippi, Moniteau, Monroe, Montgomery, Morgan, New Madrid, Newton, Nodaway, Oregon, Osage, Ozark, Pemiscot, Perry, Pettis, Phelps, Pike, Platte, Polk, Pulaski, Putnam, Ralls, Randolph, Ray, Reynolds, Ripley, Saline, Schuyler, Scotland, Scott, Shannon, Shelby, St. Charles, St. Clair, St. Francois, St. Louis City, St. Louis, Ste. Genevieve, Stoddard, Stone, Sullivan, Taney, Texas, Vernon, Warren, Washington, Wayne, Webster, Worth, Wright
Almanac Online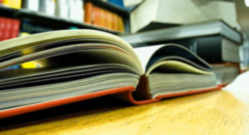 Information on people & places that make US a great place to live, visit, or study.